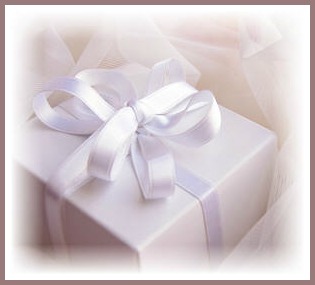 Eight years ago today on May 27, 2006, Hubby and I were married. The happily ever after continues every day we are together. I married a wonderful man who is the love of my life, and couldn't be happier.
For those of you that have never heard the story of how Hubby and I met, pull up a chair…
In 2000, I was posting on this little forum called FatWallet. I approached the former owner (the parent company of eBates now owns it) with a proposal about a Grocery Coupon Forum. Tim (the former owner) thought it would be a great idea to "soften" the FW image (it was a lot of computer geeks at the time, maybe 2% were female), and so I began that forum. I worked on it for a little over year before moving on to another forum. At the new forum (Bargainshare), I happily posted deals and taught folks how to coupon.
Along about the time I moved on from FW, Hubby decided to learn to coupon. He asked a poster on both forums what happened to "AMS" (my username back then), and she directed him to my new place or work. Hubby found me on the new forum, and I gave him a few tips on saving at the grocery store and helped him learn to coupon.
After some time, Hubby and I started chatting online and we eventually started seeing each other cross state. I lived in Buffalo, he lived in Manhattan. At first he would fly cross-state twice a month, and I would go to visit him once a month (on a weekend that my ex had Sonny-boy).
Well, as these things happen, Hubby had to work a bit more and couldn't always get out early enough on Friday to fly to Buffalo, and I figured out that flying wasn't really much faster than driving. Door to door flying should have been 4 hours, but Friday night? Air traffic "rush hour" over NYC? It was sometimes 6-7 hours when the flight wasn't cancelled all together! I just started driving the 6.5 hours to visit him twice a month.
Eventually Hubby and decided to get married. We knew we were going to wait for Sonny-boy to graduate from High School, and then Sonny-boy would go on to college and I would move to the Metro-NYC area to be with Hubby. We looked for houses in Westchester (I couldn't take the hills), and then moved on to looking in New Jersey. This was the time of the housing bubble and NJ housing prices were insane. We looked and looked, but found nothing we were interested in for the price.
Along about this time, Hubby decided to quit investment banking. He just wasn't happy at work.
Not knowing where life would lead us, Hubby thought we should buy a house in the Buffalo area, and he'd figure it out later. I was happy to go along with that decision as I am not really a fan of the NYC area, and my immediate family lives in the Buffalo-area. So, we bought a house in the 'burbs in September of 2005, and got married the following May. In the meantime a friend of Hubby's from B-school called Hubby about a new venture he was forming, and eventually Hubby went into partnership with him and one other fellow. The company was based in Salt Lake, but we never moved there. Hubby instead made the ever popular Buffalo to Salt Lake City commute for six years.
It worked for us.
Eventually Hubby was bought out, and retired. My blog blew up, so I retired too. Now, Hubby rehabs houses and rents them. And I take care of Mr Max and write about our life in a personal diary called Ann's Entitled Life. Yeah, the "Entitled" is a joke because if I were honest, I would have named this blog Ann's Wonderful Life. The joy Hubby has brought into my life these past 10+ years is immeasurable. He has spoiled me, and aggravated me. Challenged me, and comforted me. He has loved me, and befriended me. Finding him was the luckiest day of my life. And I couldn't be happier.
Happy Anniversary, Hubby. I am so glad we found each other. You make me a better person, and I love you dearly.
---