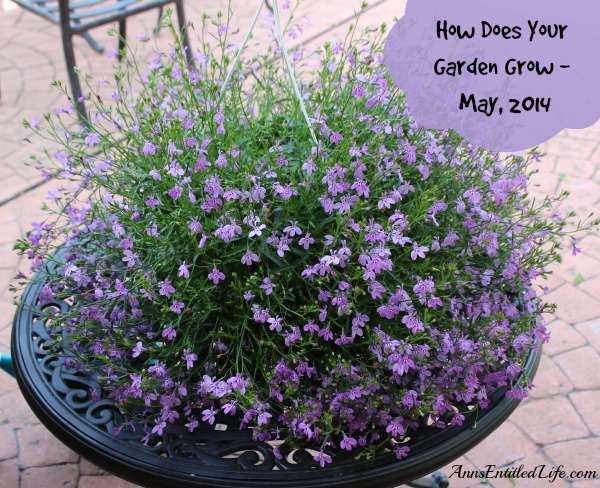 Gardening in US Hardiness zone 6, New York State, May, 2014.
I have been busy, busy, busy with my gardens the last few weeks! Since my front yard was torn up by "the plumbing incident" a few weeks back, that requires a landscaper fix. I've had several landscapers out to look at all the issues, and to draw up a design and give me pricing. I should know more about that next week.
In the meantime, the backyard waits for no one!
Hubby and I went for a drive last weekend, and I bought a blackberry bush (a dedicated post on that is coming next week), and that lovely lavender colored Laguna Sky Blue hanging basket.
The Laguna Sky Blue is an annual listed for hardiness zones 9-11, yet not warmer than 70°s in the evening. Anyhooooo they were selling it at our local nursery, so I am giving it a go here. It is hardy to 35°, so there really shouldn't be any issues in a hanging basket.
Maintenance Notes: Self cleaning, no deadheading necessary. Laguna does not like "wet feet". Be sure that you do not keep the soil wet. Allow the soil surface to dry before watering again.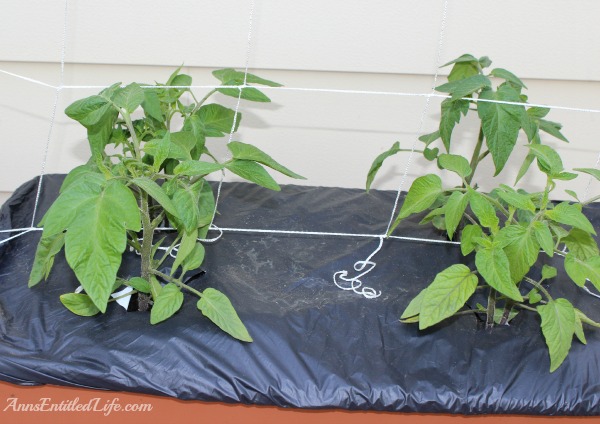 My tomatoes and peppers in the Earth Boxes are growing like weeds! You can't really tell from these pics, but the Earth Box plants are twice as large as the plants I planted in the ground (see pic below).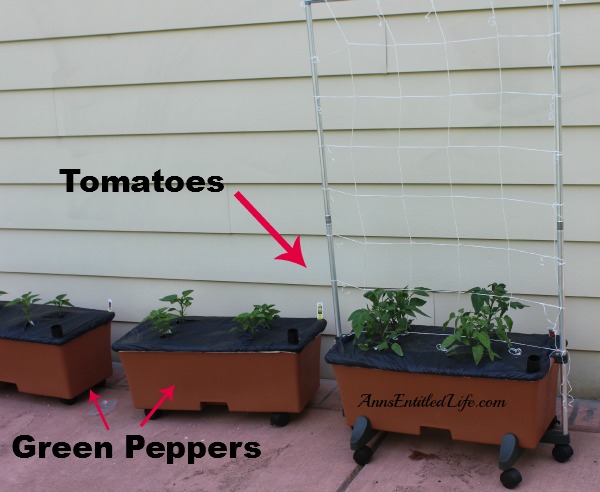 I put on the extenders (should have done that in the first place) for the tomatoes in the Earth Box, and strung the netting for future support. This is in place of the tomato cages I used on the ground tomatoes (and green peppers).
I decided not to place the extenders or netting for the pepper plants in the Earth Boxes – I can always add it later if necessary.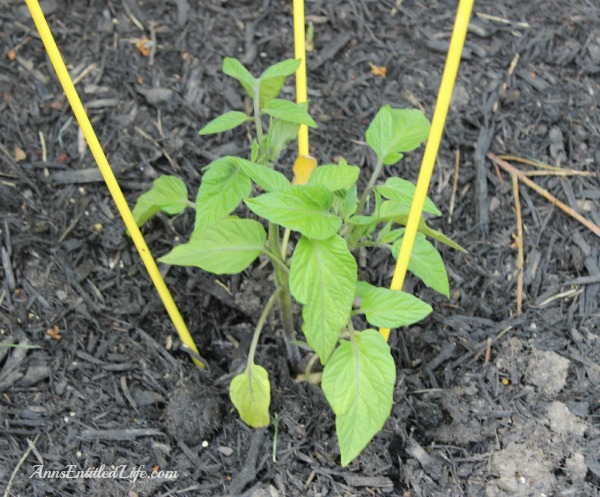 Since I purchased too many tomato plants, I planted them in full sun close to where the Earth Boxes are stationed. Should be interesting to compare as the season progresses.
I did plant my herb garden approximately two weeks ago. Since I purchased too many pepper plants, the green peppers also made it into the "herb island". We shall see how that "companion planting" works out.
The Basil in the herb garden look horrible – which is funny because of all the plants I planted, they looked the healthiest in the seedling containers. The progression of all these plants will be interesting to watch. Since I have not done herbs or vegetable gardening at this house, enough:sun, water, plant food, mulch, etc will be a learning experience. What I did at my last house gives me the experience to grow these plants (well, most of them, a few are totally new to me), but soil, sun, rain and wind conditions are different even 20 miles away. Oh well, nothing ventured, nothing gained!
Right now things are moving along well. The sprinklers are set for three days a week, and if it doesn't rain, I water two other days.
What are you growing in your garden this year? Tell me, How Does Your Garden Grow!?
---
For more How Does Your Garden Grow posts on Ann's Entitled Life, click here.
Follow my How Does Your Garden Grow pinterest board
---