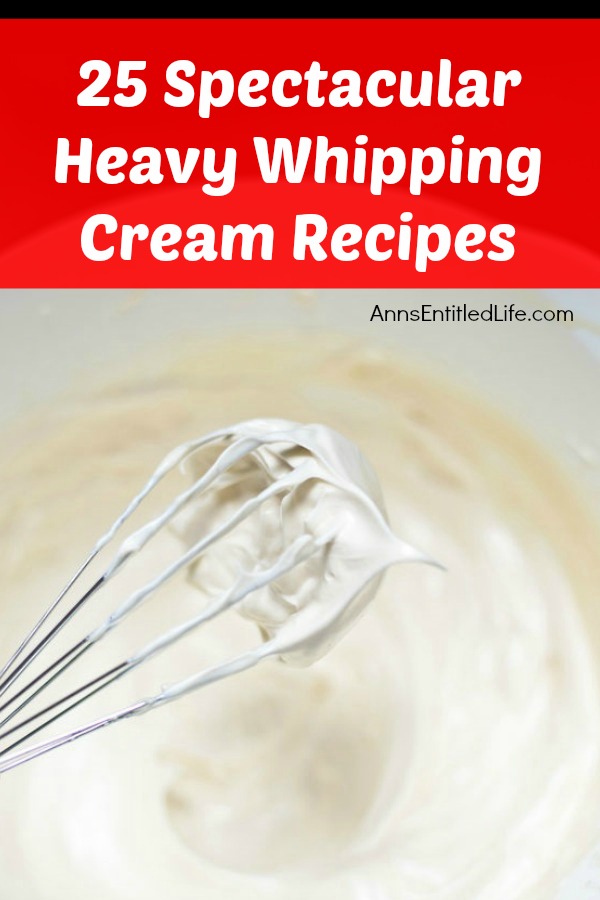 There is no substitute for the rich, creamy, delicious texture and flavor of heavy whipping cream in your desserts, pasta, soups, and main dishes. Below are 25 Spectacular Heavy Whipping Cream Recipes that are sure to please your family and friends alike with their luscious, delectable and tantalizing goodness.
25 Spectacular Heavy Whipping Cream Recipes
Who doesn't love whipped cream!? Heavy cream is the high butterfat layer of milk that is skimmed off the top before milk goes through a homogenization process. Heavy Cream or Heavy Whipping Cream is 36 – 40% butterfat; when whipped it holds its form and doubles in volume.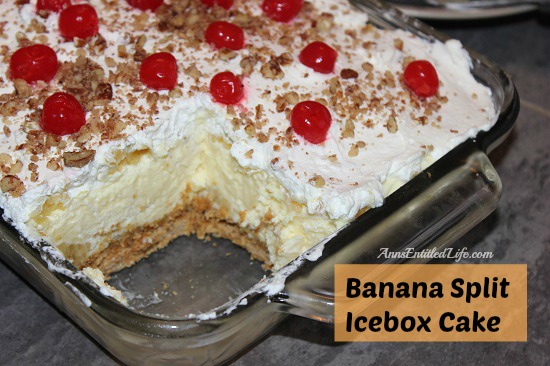 Heavy Whipping Cream Dessert Recipes
● Banana Split Icebox Cake Recipe – Indescribably smooth and delicious. This is like no other Banana Split Icebox Cake you have had before!
● The Best Bad-For-You Fudge Ever Recipe – Little House Living
● Blueberry Pie Recipe – An easy to make blueberry pie. This delicious homemade blueberry pie combines fresh blueberries and wholesome dairy cream for a truly luscious dessert
● Chocolate Dream Cake Recipe – Little House Living
● Chocolate Fluff Recipe – This Mama Loves
● Baileys Irish Cream Hot Chocolate Bundt Cake Recipe – If you are familiar with rum cake and how popular it is around the holidays, you will love Baileys Irish Cream Hot Chocolate Bundt Cake. This cake is rich, creamy, soft, and perfect for friends and family. The alcohol is cooked out of this cake, leaving behind only the delicious flavors of Baileys Irish Cream. Yum!
● Easy Chocolate Mousse Recipe – Mama Likes To Cook
● Fresh Peaches and Cream Muffins Recipe – Farm Fresh Feasts
● Iced Coffee Cheesecake Recipe – Just Short of Crazy
● Pumpkin Pie Lasagna Recipe – My Recipe Magic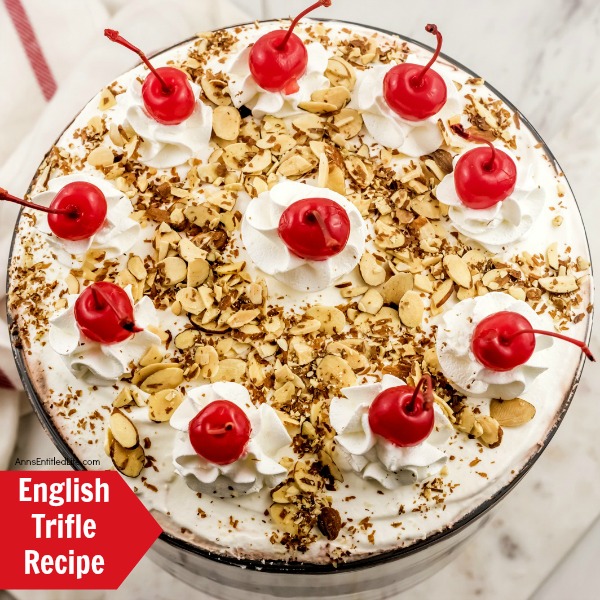 ● English Trifle Recipe – This classic trifle recipe is simply delicious! Making a traditional trifle recipe is easier than you think. The step-by-step instructions of this English Trifle Recipe come to easily resulting in a fabulous special occasion dessert.
● Strawberry Cheesecake Ice Cream Recipe – Gator Mommy Reviews
● Strawberry Tart Recipe – A visually stunning presentation, this strawberry tart is actually simple to make. Make this strawberry tart for dessert, to take to a party, serve with tea or for anytime really. Your friends and family will be impressed. Only you will know how truly easy this strawberry tart recipe is to prepare!
● White Russian Tiramisu Cake Recipe – This no-egg, no-cooking, tiramisu recipe comes together quickly. It can be served immediately or made the day before your special event or dinner. The melt-in-your-mouth creamy, rich, coffee-cocoa goodness of this white Russian tiramisu will have your friends and family asking for seconds!
● Banana Cream Cones Recipe – These no bake, fun snacks are light and require no utensils to eat! Simple to make, Banana Cream Cones are a wonderful party treat, dessert, or anytime snack. Yum!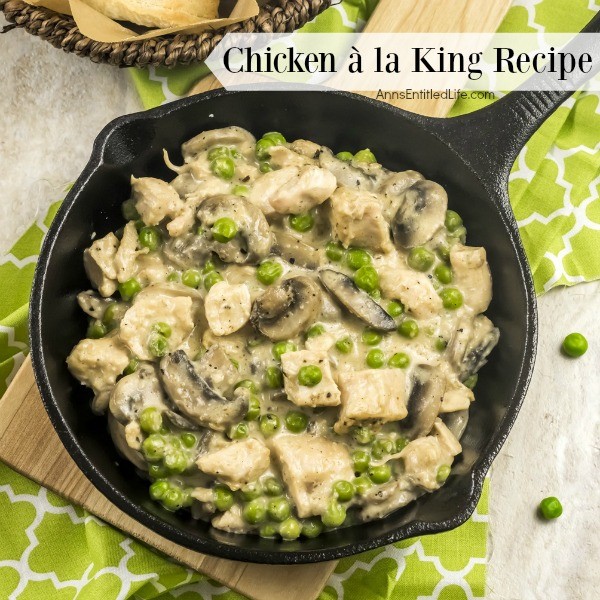 Heavy Whipping Cream Dinner Recipes
● Amish Chicken Casserole Recipe
● Chicken ala King Recipe – My mother used to make this chicken à la king recipe from scratch when I was a child. This is one delicious, creamy and smooth Chicken à la King Recipe. Serve over biscuits, rice, or eat without a starch – it is all good!
● Corn Chowder Recipe – A slightly sweet, slightly spicy corn chowder that is easy to make, and simply delicious.
● Creamy Cheesy Potatoes Recipe – Just Get Off Your Butt and Bake
● Creamy Seafood Soup Recipe – A spicy, easy to make creamy seafood soup recipe!
● Filet Mignon With Dijon Sauce Recipe – Faithfully Free
● Mac and Cheese in a Pumpkin Recipe – Farm Fresh Feasts
● Quick Fix: Alfredo Sauce Recipe – Bossy Italian Wife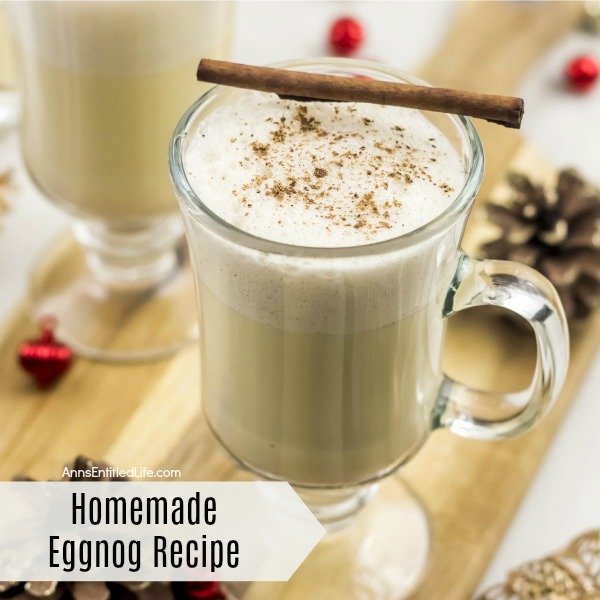 Heavy Whipping Cream Beverage Recipes
● Homemade Eggnog Recipe – Eggnog is a delicious, traditional holiday drink, and this homemade eggnog recipe makes a fabulously rich, tasty, fresh eggnog you can whip up in minutes. This homemade eggnog recipe is truly the best eggnog you will ever have!! Make this eggnog this holiday season. Yum!
● Easy Homemade Copycat Baileys Irish Cream Recipe – Learn how to make this copycat, homemade version of Baileys Irish Cream with this fast and easy recipe tutorial. Rich, creamy, with that slight whiskey-bite, and ready in less than a minute, this copycat Bailey recipe is simply fantastic. Make your own Irish cream to enjoy on the rocks, or in your favorite cocktail beverage.
● Eggnog Jello Shots Recipe – If you like eggnog you will love these fabulous Eggnog Jello Shots. These jello shots taste just like your favorite eggnog recipe! These fun Eggnog Jello shots are perfect for holiday parties and get-togethers.
● Piña Colada Recipe – A delightful blend of rum, coconut, pineapple and whipping cream, this Piña Colada Recipe is perfect for any occasion.
Whipped Cream Recipes
● 2 Ingredient Whipped Cream Recipe – Thrifty Jinxy
● Basic Agave Vanilla Whipped Cream Recipe – The Culinary Life
● Easiest Way To Make Whipped Cream – Ever! – Would you like to know the easiest way to make whipped cream? Hubby discovered it a while ago.
● Vanilla Whipped Cream Recipe – Frosting and a Smile
---
● For more Recipes on Ann's Entitled Life, click here.
● If you enjoyed this post, be sure to sign up for the Ann's Entitled Life weekly newsletter, and never miss another article!
---