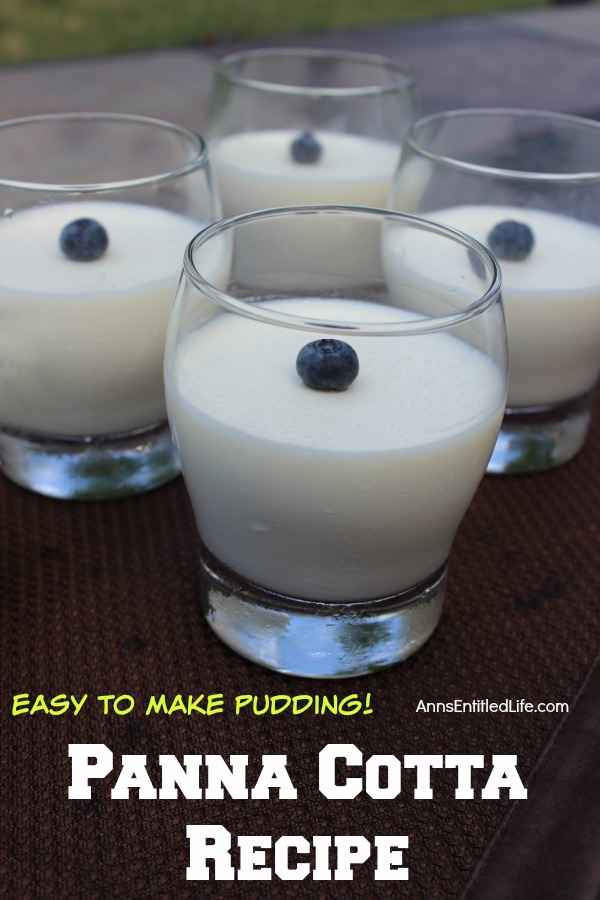 Panna Cotta Recipe
By Ann
I had never heard of Panna Cotta until Hubby made it for me a few years ago. I was immediately hooked! A rich, smooth and delicious Italian pudding that is simple to make.
Prep Time: 10 minutes
Cook time: 10 minutes, plus overnight refrigeration
Ingredients:
● 1/3 cup Whole Milk
● 1/2 cup Sugar
● 2 1/2 cups Heavy Cream
● 1 1/2 tsp Vanilla Extract
● 1 envelope Unflavored Gelatin
Directions:

● Pour milk into a bowl.
● Add gelatin to milk, stir well, set aside.
● In a pot on the stove, stir together heavy cream and sugar.
● Bring to a boil over medium heat, stirring constantly. Watch so as not to boil over.
● Once you have your boil, add the gelatin and milk mixture, stirring until completely dissolved.
● Cook for one minute, stirring constantly.
● Remove from heat, add vanilla.
● Pour into a large, shallow bowl, or six (6) individual ramekins.
● Cool at room temperature.
● When cool, cover and refrigerate overnight.
Makes 6 servings of Panna Cotta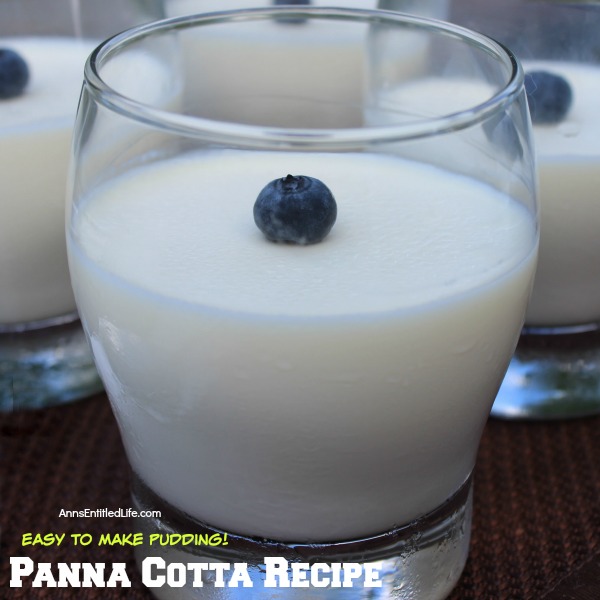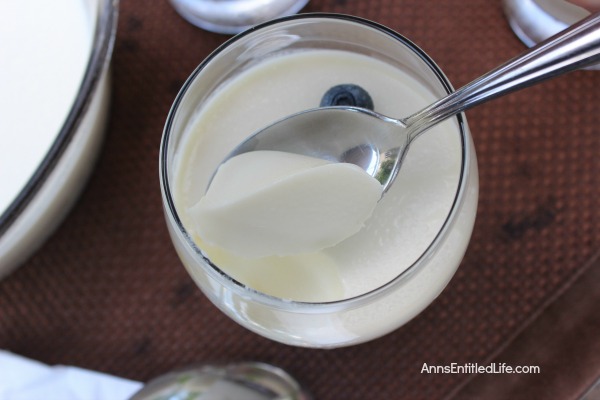 ● To print the Panna Cotta recipe, click here.
---
● Disclosure the links in this post may be affiliate links.
● For more Recipes on Ann's Entitled Life, click here.
● If you enjoyed this post, be sure to sign up for the Ann's Entitled Life weekly newsletter, and never miss another article!
---