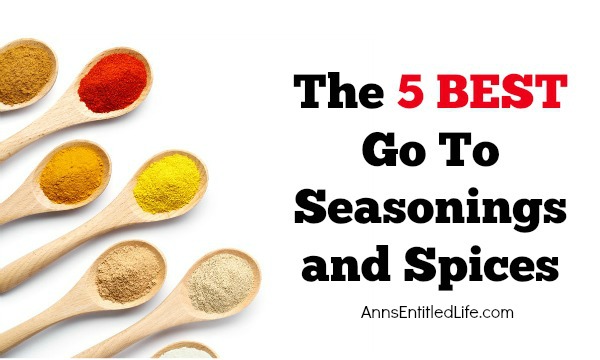 The 5 BEST! Go To Seasonings and Spices
Spices bring out the flavors of meats and vegetables turning plain foods into culinary masterpieces. Every cook has their favorite spices. In our family, Hubby is the cook. Here are the Five Go To Seasonings and Spices he would be lost without!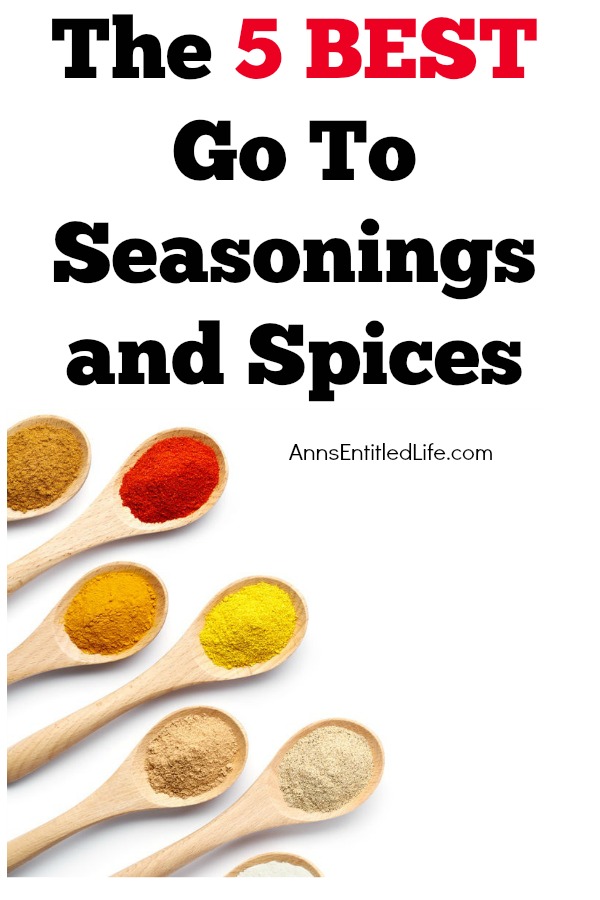 ● Chef Paul Prudhomme's Magic Seasoning Salt Free Blend – great for Cajun seasoning recipes, as well as gumbos. It is a bit sweet, so it is unique.
● Cheyenne Powder – because he likes things hot and spicy (like me!)
● No Salt Seasoning – he uses this because it is a cheap, spicy thickener. Since he gets this at the dollar stores, he feels it is well worth the price.
● Tony Chachere's Salt Free Seasoning – has salt substitute like no salt, but it is much less expensive. The negative is if you inhale it while using the Tony Chachere's Salt Free Seasoning, it makes you cough. A lot.
● Trader Joe's 21 Seasoning Salute – fancier version of the original Mrs Dash
I am an extremely plain cook, so seldom venture further from salt and pepper for my cooking. But, I am the baker in the family, and have my own 5 Go To Seasonings and Spices that I would never be without:
● Allspice – dried unripe fruit of Pimenta dioica ( a tree in found in warm climates)
● Cinnamon – I use it for baking, making the house smell great, in cider, mulled wine… so very many uses!
● Cloves – basically what I said for cinnamon. A very functional spice!
● Cream of Tartar – how in the world could I not name a spice that is a bi-product of wine making!? (It formed on wine barrels during fermentation – it comes from tartaric acid, a naturally occurring substance in grapes, and helps control the pH of fermenting grapes while acting as a preservative for the wine.) It is a stabilizer for whipped cream and meringues, and in frostings to prevent crystallization. I guess it isn't technically a spice, but I always think of it as such.
● Nutmeg – dried, ground nut seed of the Myristica species of trees. I use nutmeg in a lot of fall and winter baking.
What are your 5 Go To Seasonings and Spices?
---
● Disclosure the links in this post may be affiliate links.
● For more Recipes on Ann's Entitled Life, click here.
● If you enjoyed this post, be sure to sign up for the Ann's Entitled Life weekly newsletter, and never miss another article!
---