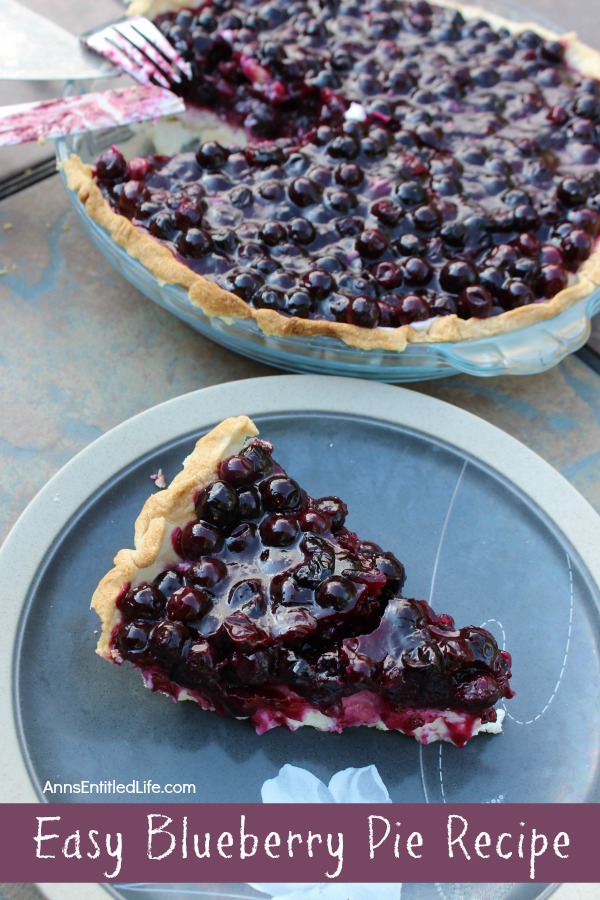 Blueberry Pie Recipe
By Ann
An easy to make blueberry pie. This delicious homemade blueberry pie combines fresh blueberries and wholesome dairy cream for a truly luscious dessert!
Prep Time: 15 minutes
Cook time: 10 minutes
Ingredients:
● 8 oz Cream Cheese, softened
● 1/2 cup Confectionery Sugar
● 1/4 tsp Vanilla
● 1 cup heavy Whipping Cream, whipped
● 2/3 cup Sugar
● 1/4 cup Corn Starch
● 1/2 cup Water
● 2 TBSP Lemon Juice
● 4 cups fresh Blueberries
● 1 9″ Deep Dish Pie Crust, cooked and cooled
Directions:

● Combine cream cheese, confectionery sugar and vanilla in a mixing bowl, beat until smooth.
● Fold in by hand half of the prepared whipped cream until smooth, then add the rest of the whipped cream and fold until smooth.
● Spread into bottom of your cooked pie crust.
● In a large saucepan, combine sugar, cornstarch, water and lemon juice. Whisk until smooth.
● Add blueberries to saucepan, bring mixture to a simmer over medium heat, stir until thickened.
● Cool blueberry mixture to room temperature.
● Spread blueberry mixture over the cream cheese mixture in the pie crust.
● Refrigerate pie overnight before serving.

Makes 8 servings Blueberry Pie
---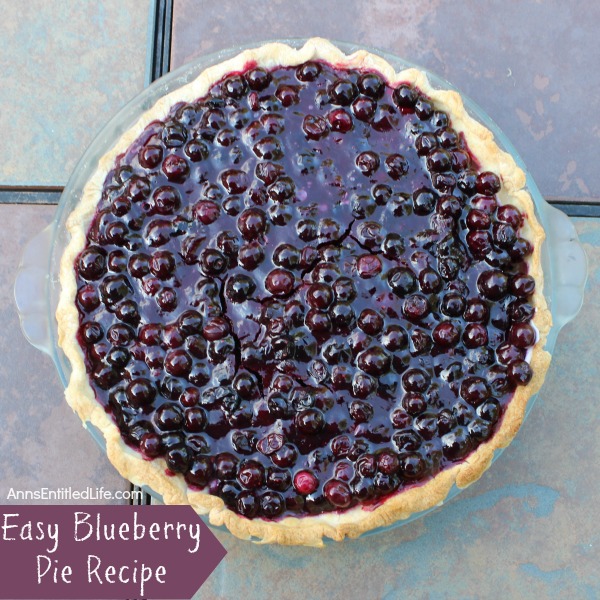 If you are looking for an easy to make, delicious and oh so sweet blueberry pie, look no further!! I made this again last week after forgetting just how wonderful it is, and wow was I glad I did! It truly is simple to make, and delicious. The leftovers hold up quite well in the refrigerator too – it takes Hubby and I 3-4 days (depending on if he has pie for "breakfast") to go through a pie, and this blueberry pie held up really well!
Helpful Links:
● To print the Blueberry Pie recipes, click here.
---
● Disclosure: the links in this post may be affiliate links.
● For more Recipes on Ann's Entitled Life, click here.
● If you enjoyed this post, be sure to sign up for the Ann's Entitled Life weekly newsletter, and never miss another article!
---