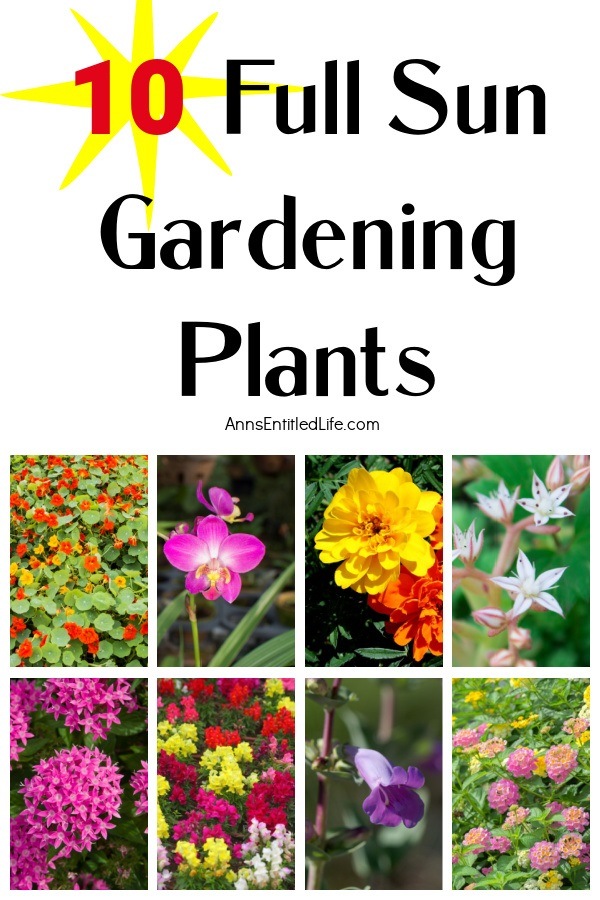 Full sun annuals, full sun flowers for pots, full sun flowers that bloom all summer long… if you have a lot of sunlight in your garden or on your patio, you might be interested to learn what full sun plants are best for your area. From late spring to early fall, from full sun perennials to full sun plants for pots, if you have a sunny spot in your garden there is something on this list of full sun gardening plants for every hardiness zone and state.
10 Full Sun Gardening Plants
When working in the garden, one of the most important parts of your green efforts resulting in growth comes from choosing the correct plants. Yet even choosing the right plants is not enough; you need to know how to care for those plants. It's essential that you know what kind of plants you are dealing with and what kind of conditions they tend to thrive under. So, with that in mind, which garden plants need the most sun?
These flowers can be purchased at your local gardening center, nursery, Home Depot or Lowes, or can be ordered online.
Let us take a look at some popular garden plants that might require plenty of sunlight.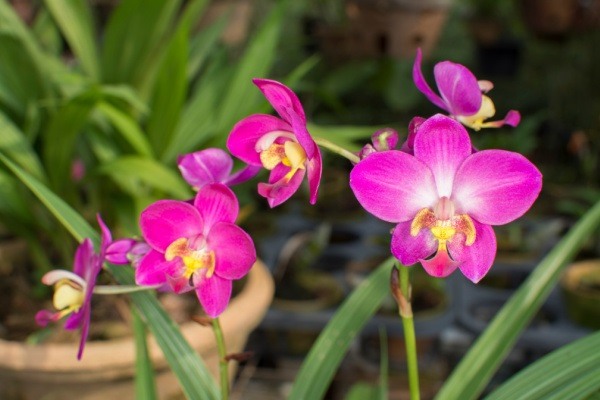 1. Orchids
Though not all garden orchids are going to need sunlight all day, many do. This is something to keep in mind, as many junior gardeners might place orchids in with other plants that perhaps don't need as much light at all times. With that in mind, we highly recommend that you take the time to look out for areas in your garden that you can get consistently high levels of sunlight into the orchids if you want them to grow properly.
Note: orchids can be grown in zones 5-11. My cousin has an orchid garden in Ft. Lauderdale, Florida, which is USDA Hardiness Zone 11. Orchids are a plant that should be purchased within your grow zone until you are familiar with which varietals grow well in your outdoor area.
USDA Plant Hardiness Zone Map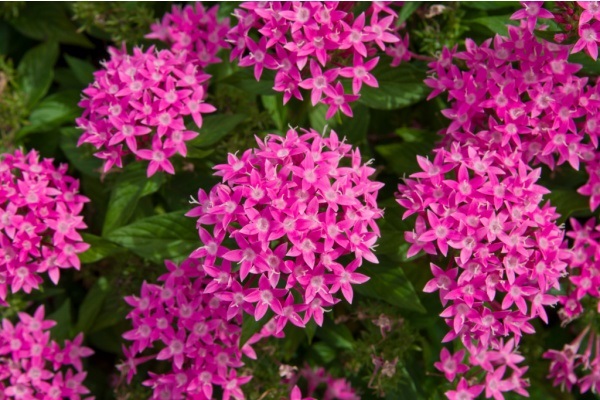 2. Pentas
Pentas are very popular at the moment. Otherwise known as the Egyptian starflower, this African plant is also regularly grown across many parts of Arabia. These beautiful flowers can handle full sun and still bloom without any problems at all. This often helps it to become the most colorful and vibrant version of itself, too. You will often see rich hues in a healthy starflower, such as lavender, red, and bright pinks for beautiful, natural contrasts. Pentas grow year-round in zones 10-11 in the United States.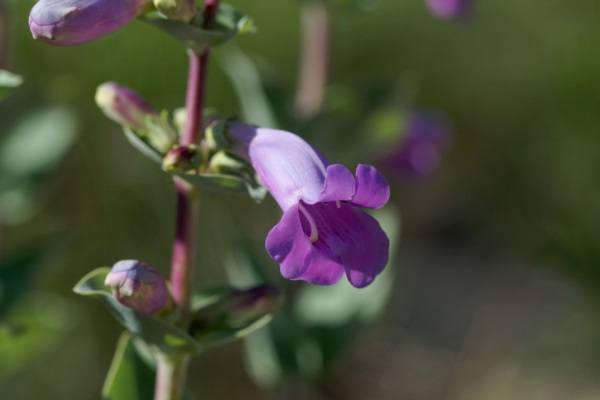 3. Beardtongue
These might not be the most common plant in the world, but this perennial plant is one that thrives in a sunny location. You should look to try and grow these when you want something with a rich blend of red, pink, and purple. These sun-loving plants are also great if you wish to attract some more bees into your garden. The rich colors and their beautiful tubular blossoms make them worth getting into a lot of sunlight on a daily basis. Beardtongue grows well in much of the United States.
How to Attract Bees to Your Garden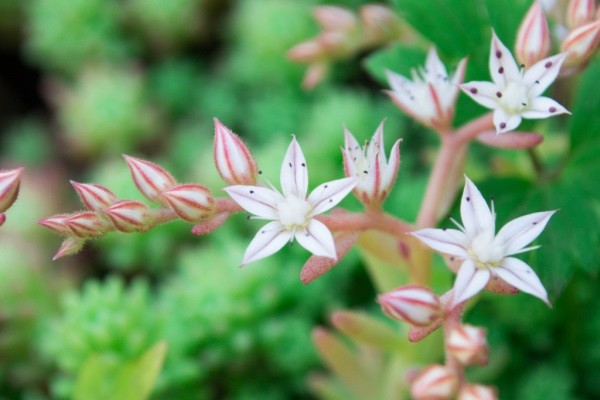 4. Stonecrop
Stonecrops (sedum) do very well indeed when you place them in hot conditions. It also adds a very different kind of look to your garden and can easily tolerate a lot of dryness and poor soil conditions compared to other plants out there. A versatile plant, they are ideal for those who mostly have rocks in their garden but still want to benefit from beautiful nature in their rock areas. They carry a unique and beautiful variety when fully grown, too, adding a real aesthetic edge to your garden and ground cover. Stonecrop has more than 400 species and can be grown in US Hardiness zones 4-9. If you have a rock garden (rock gardens) or stone area and need a low maintenance plant that will grow well in those environs, the stonecrop is it!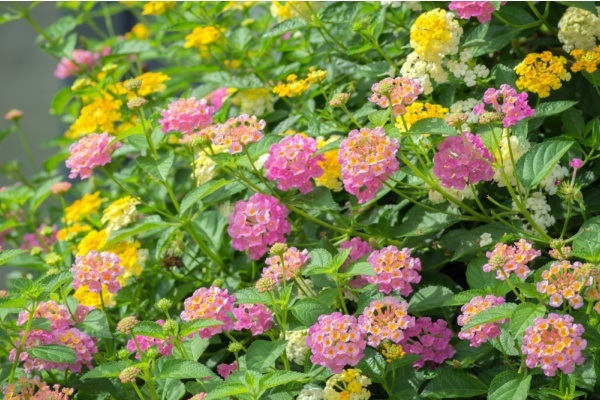 5. Lantana
Given that these plants stem from a tropical environment, it should come as no surprise that lantana tend to do well in a hot and clear environment. Lantana grows best in US Hardiness zones 7-11. They look fantastic in garden beds with an explosive range of rich oranges and pinks throughout. They are also great for adding a touch of extra pollination to the garden. Resistant to drought and to high temperatures, making them great for the parts of your garden that always receive sunlight.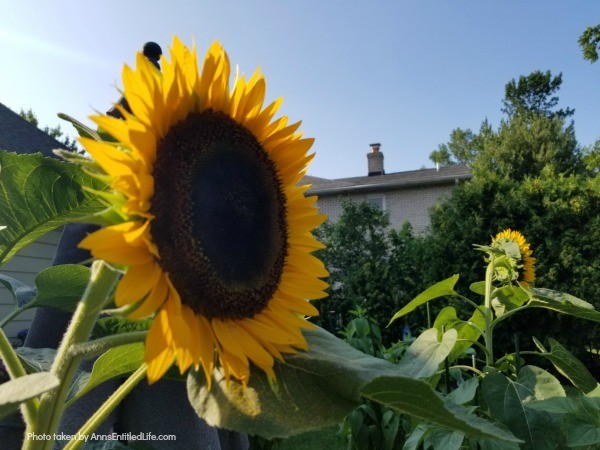 6. Sunflowers
During the late summer and early fall months, sunflowers can typically be seen towering in fields and flower gardens just about everywhere you look. These are some of the tallest varieties of flowers people can grow. Their warm and sunny colors can really brighten up space, while their seeds are an all-you-can-eat buffet. Sunflowers can be grown in zones 4-9 and are great pollinators for bees.
Note: I have planted sunflowers in pots, and they have grown and grown well. They need to be staked, and I would advise only one sunflower per pot. If you want to grow many sunflowers, plant them in the ground, either in a field, by a shed, or wherever you want yellow beauty.
Sunflowers: 7 Creative Uses for Sunflowers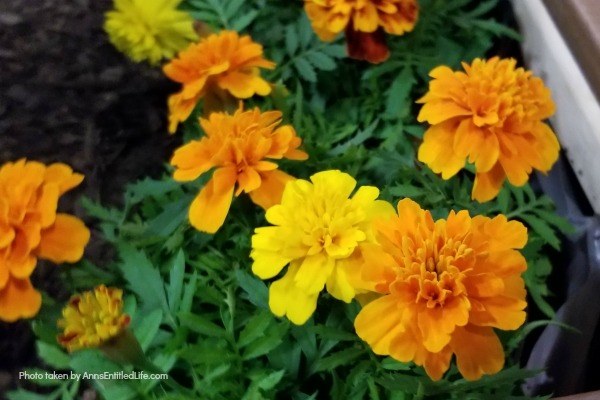 7. Marigolds
Every garden needs marigolds as they repel garden pests, attract bees and butterflies (pollinators), and are a low-maintenance plant to grow and maintain. Marigolds are an annual that have varieties that can be grown in zones 2-11, making them a very versatile flower indeed. From cooler climates to summer heat, these disease-resistant plants are a good choice for any garden. They provide a bright pop of color in any flower bed or garden container can be used as a border in a flower garden or vegetable garden, a filler, or the star of the flower pot! Grown in bright sunlight, marigolds will continue to produce all summer long provided you deadhead regularly (remove the spent blooms of the flower from the stem below).
Marigold Flowers: 7 Reasons You Should Grow Marigolds This Year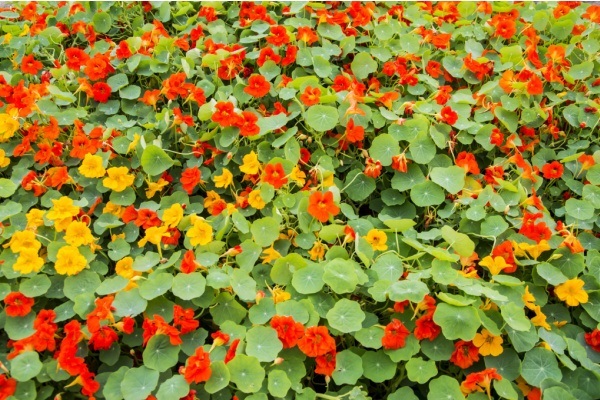 8. Nasturtiums
Nasturtiums are perennial flowers (which means they come back year after year), but most people grow them as annuals (yearly) from seeds. Nasturtiums like it a little on the warmer side, planted in full sun, but they can be grown in almost all plant zones. Nasturtiums come in a wide variety of colors ranging from orange to red and yellow to green and white.
Why Your Garden Needs Nasturtiums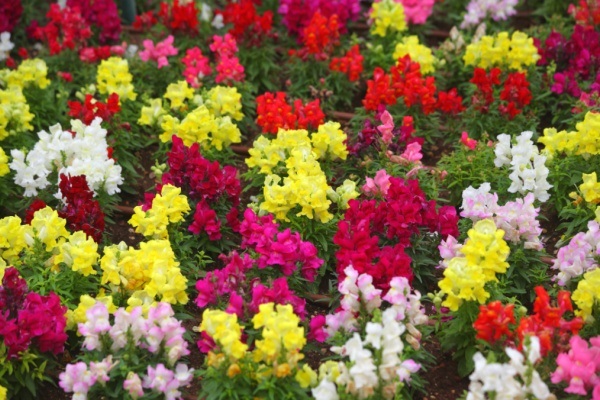 9. Snapdragons
Snapdragons are classic garden flowers that are extremely beautiful when in full bloom. The colorful blooms have a short bloom time, but the flower spikes are a perfect addition to a cut flower garden. Snapdragons are easy to grow from seed and are great cut flowers. They can be grown in the United States from zone 5. Grown in full sun in well-drained soil, snapdragons come in a wide range of colors from pink flowers to blue flowers to white flowers and more for a spectacular garden array. While technically an annual, snapdragons can be grown year-round in warm weather zones.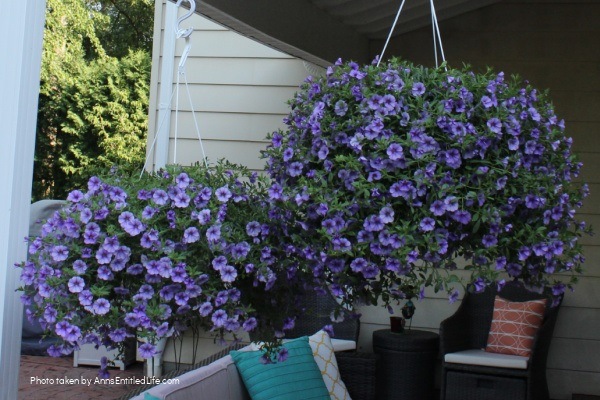 10. Petunias
Petunias are a wonderful flower that will bloom and bloom if grown in full sun with well-drained soil. Used predominately in hanging baskets, petunias, which have a long growing season, are also grown in the soil. They are easy to care for flowers (deadheading the spent flowers should occur) that come in a variety of colors and sizes. Petunias are annuals that will tolerate cooler temperatures down to freezing, but they will not survive over the winter in colder climates. In hardiness zones 9-11, there are varieties that will over-winter.
What full-sun flowers do you grow in your gardens?
---
● If you enjoyed this post, be sure to sign up for the Ann's Entitled Life weekly newsletter, and never miss another article!
● For more Garden posts on Ann's Entitled Life, click here.
---