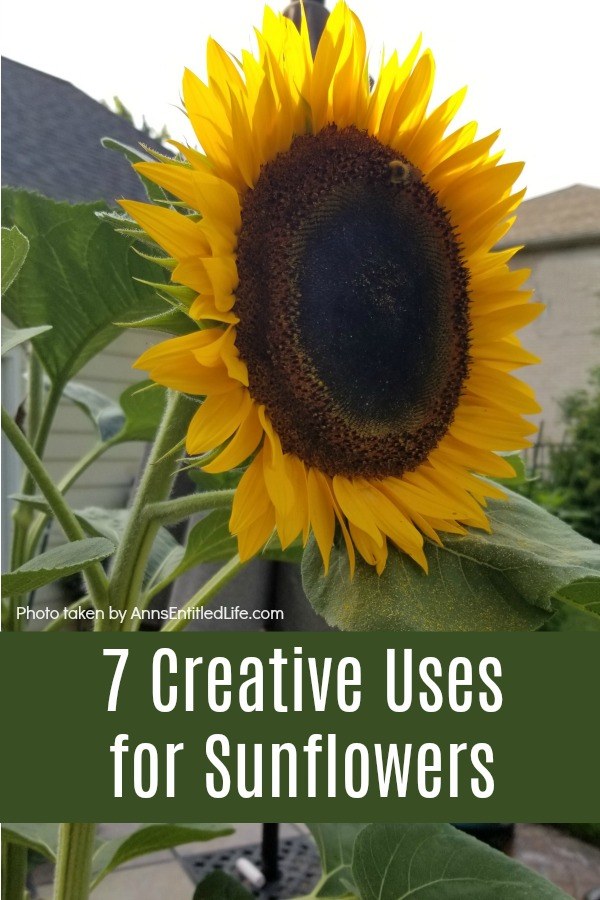 During the late summer and early fall months, sunflowers can typically be seen towering in fields and flower gardens just about everywhere you look. Their warm and sunny colors can really brighten up a space, while their seeds are an all you can eat buffet for critters big and small. If you have an abundance of sunflowers or just seem to enjoy them, you should know there are all sorts of ways you can use them around the home. Consider these 7 creative uses for sunflowers, and see how fun these blooms can really be!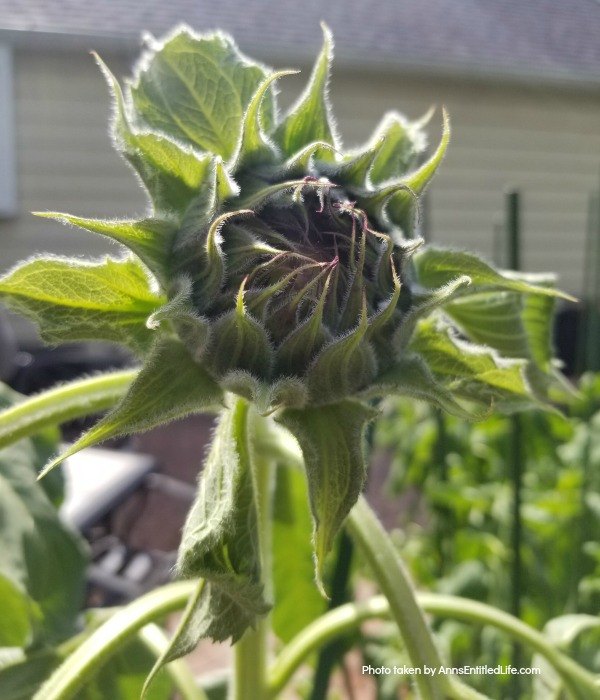 Sunflowers: 7 Creative Uses for Sunflowers
I grew sunflowers in containers this year. They are beautiful, fun flowers to grow. I learned quite a bit growing them and wanted some ideas on how they are useful and what I could do with them once they bloomed. I will say the pollinating by the bumblebees has been fantastic since the flowers bloomed. If you are not certain whether you should grow sunflowers, give it a go if only for the pollination benefits.
1. Roast Sunflower Seeds
Sunflower seeds are a rich source of vitamin and nutrients. They can be seasoned and roasted in a variety of ways, allowing you to enjoy them as a snack or as a salad topping. You can use the roasted seeds in baking and other recipes as well. Do you have a sweet tooth? You can even try chocolate covered sunflower seeds!
2. Bring All the Birds to the Yard
Birds love sunflower seeds, and the seeds provide the birds with the nutrients they need to survive the winter. You can add sunflower seeds to your bird feeders, or simply cut off the entire head of the plant and set it out for birds to dig right in.
3. Create stunning centerpieces
Sunflowers are perfect for stunning but affordable centerpieces. You can arrange them in tall vases or cut them down for smaller bud vases. They mix nicely with mums and other fall foliage, and they tend to last a long time even after they have been cut.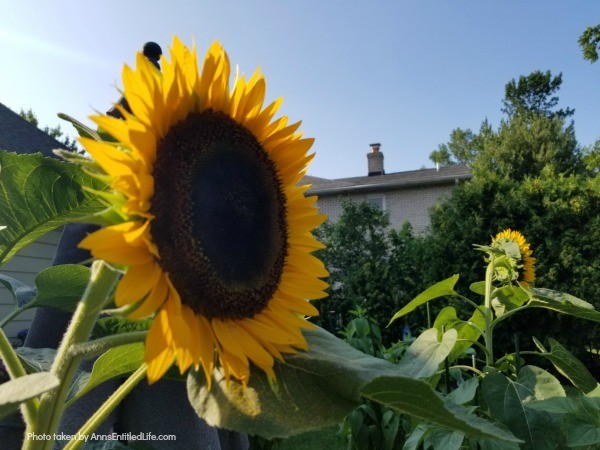 4. Use Sunflower Petals in Tea
Some herbalists like to dry sunflower petals and use them in herbal teas. As you can imagine, even the petals have some nutrients in them and can give your everyday tea a boost. Because the petals are edible, you can also use them to decorate desserts and as garnish when cooking.
5. Make Natural Dyes
Do you like to use natural dyes? The petals of the sunflower can be used in exactly this way. The bright yellow and orange hues will add color to your hand-dyed fabrics and craft items. Consider using sunflower petals the next time you need a natural dye; you are sure to get golden results.
6. Use Sunflower Seeds in your Homemade Scrubs
Sunflower seeds can be added to homemade body scrubs to give them a nutrient-rich boost. They add vitamin E as well as antioxidants, which are great for your skin. Wash and crush the seeds and add them to simple sugar scrub recipes. They are sure to give your scrubs a boost and leave skin feeling great.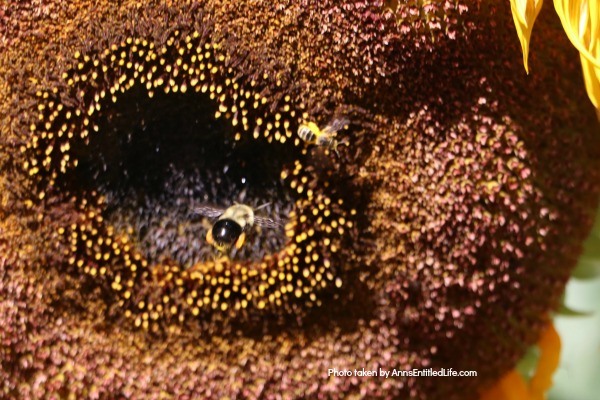 7. Use Sunglowers to Create an Interesting, Pollinator Friendly Yard
By adding sunflowers to your yard, you can create a great deal of interest plus attract pollinators. Sunflowers can add height to your garden and can even be used to create privacy during the summer months as they grow tall.
Children will enjoy planting and watching sunflowers grow, and you can no doubt turn the experience into a wonderful teaching moment. Take the time to measure weekly and track the flowers progress, or note the various pollinators the flowers attract.
As you can see, there are so many creative ways to use sunflowers. Easy to grow and care for, these bright beauties make a wonderful addition to any yard. Consider these ways to use sunflowers and see how beneficial these blooms can be.
Like flowers? You may be interested in these flower topics:
● Hydrangea Flowers: 7 Tips for Growing Hydrangeas To get started with, or to perk up existing hydrangeas in your garden, consider these useful tips for growing hydrangeas. This advice for caring for hydrangeas can help you keep these beauties looking full, colorful, and in bloom all season.
● Marigold Flowers: 7 Reasons You Should Grow Marigolds This Year – Growing marigolds offers all sorts of benefits to you and your garden, so they should be considered when planning your yearly landscape. Look below at the 7 reasons you should grow marigolds this year and see why these colorful flowers are a must-have for any yard.
● Why Your Garden Needs Nasturtiums – Check out the many benefits on why your garden and containers can benefit from planting and growing nasturtiums this gardening season!
---
● Disclosure the links in this post may be affiliate links.
● For more Gardening posts on Ann's Entitled Life, click here.
● Enjoy this post? Sign up for the Ann's Entitled Life FREE Weekly Newsletter to stay connected.
---