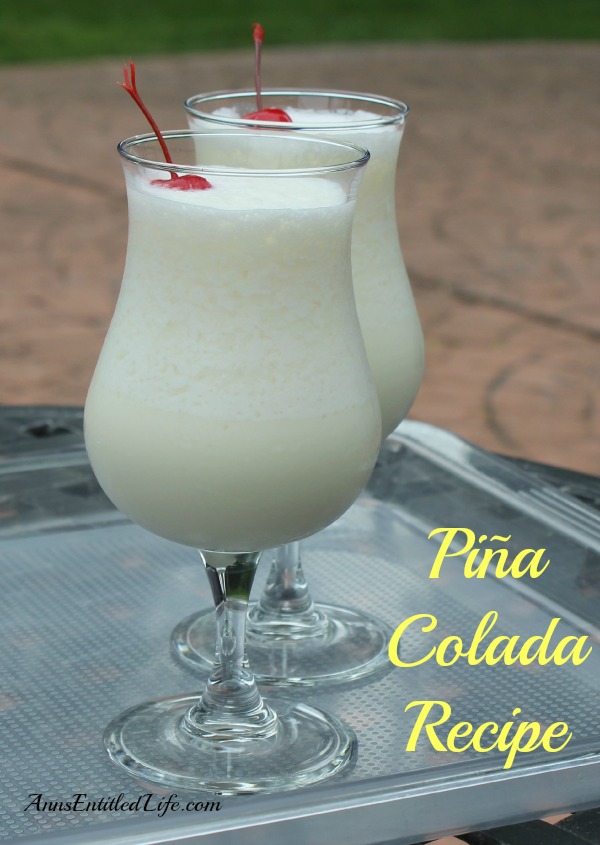 Piña Colada Recipe
By Ann
A delightful blend of rum, coconut, pineapple and whipping cream, this Piña Colada Recipe is perfect for any occasion.
Prep Time: 5 minutes
Ingredients:
● 3 oz Cream of Coconut
● 6 oz Pineapple Juice
● 2 oz Heavy Whipping Cream
● 2 oz Coconut Rum
● 2 cups Ice, crushed
● 2 Maraschino Cherries
Directions:

● Crush 2 cups of ice in your blender.
● Add the cream of coconut, pineapple juice, heavy whipping cream and coconut rum to the crushed ice in blender.
● Blend well on high for 15-20 seconds.
● Pour Piña Coladas into 2 hurricane glasses.
● Garnish with maraschino cherry.
Makes 2 Piña Coladas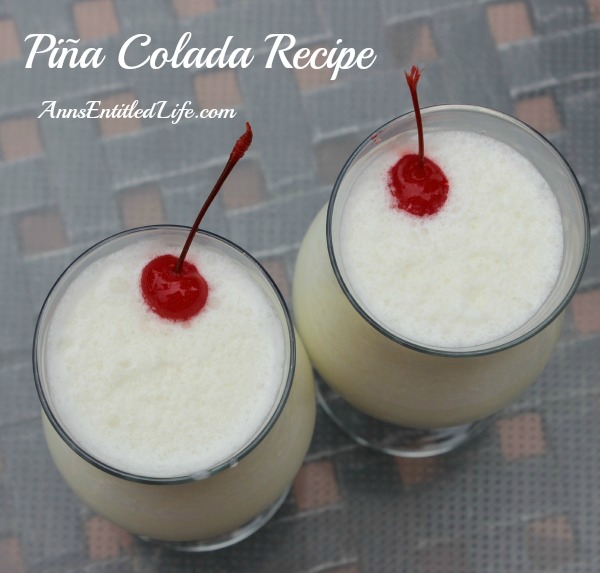 This is one pretty drink. It pours white on white with the crushed ice coming to the top.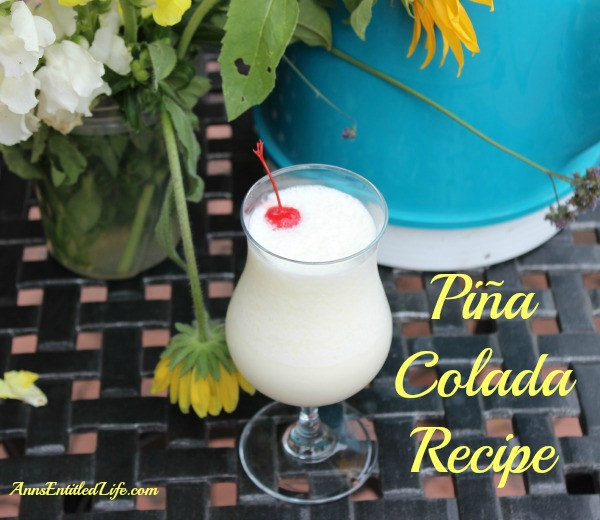 The Pina Colada is a fabulous summer drink. Perfect for sitting in the backyard and sipping on a fine summer day.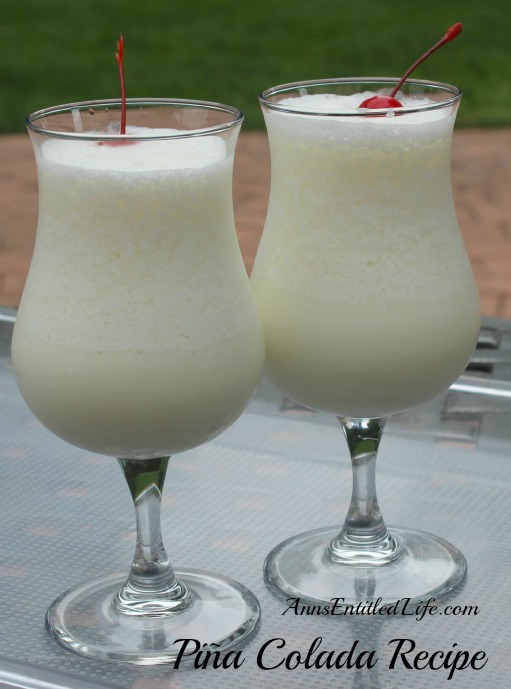 What amazes me when I make these cocktails, is not only how easy they are to make (much less complicated that you'd think), but how much better these homemade drinks taste than what I order in a restaurant or bar. That's kind of sad when you think of the upcharge (and profit) on alcoholic beverages when dining out, and the fact that they are made by professional bartenders! It just goes to show how terrible the liquid and powder mixes can be. I recently tossed all the ones we had in the house, and I am glad I did.
As always, drink responsibly and please don't drink and drive.
---
● Disclosure: the links in this post may be affiliate links.
● If you enjoyed this post, be sure to sign up for the Ann's Entitled Life weekly newsletter, and never miss another Ann's Entitled Life blog article!
● For more liquor and wine cocktail recipes, tips and reviews, click here.
● Ultimate Guide to Non-Alcoholic Bar Basics
---