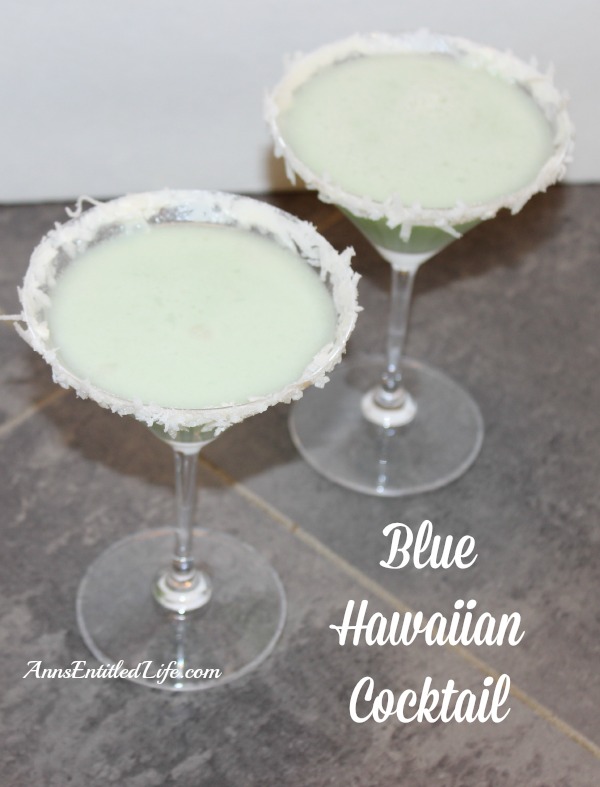 Blue Hawaiian Cocktail Recipe
By Ann
This classic Blue Hawaiian Cocktail will have you thinking of sandy tropical beaches and warm summer breezes. A delightful blend of rum, coconut, pineapple and blue Curaçao, this Blue Hawaiian Cocktail Recipe is perfect for any occasion. Aloha!
Prep Time:3 minutes
Ingredients:
• 1.5oz White Rum
• 1.5oz Blue Curaçao Liqueur
• 2oz Cream of Coconut
• 4oz Pineapple Juice
• Rim the glass with coconut or garnish with maraschino cherries and pineapple
Directions:

• Combine Rum, Blue Curaçao, Cream of Coconut in a shaker, shake lightly.
• Add the pineapple juice, and shake well.
• Pour into a cocktail glass – strain into the glass if you like.
If your glass is not rimmed, garnish with a maraschino cherry, pineapple or both!
Makes 2 Blue Hawaiian Cocktails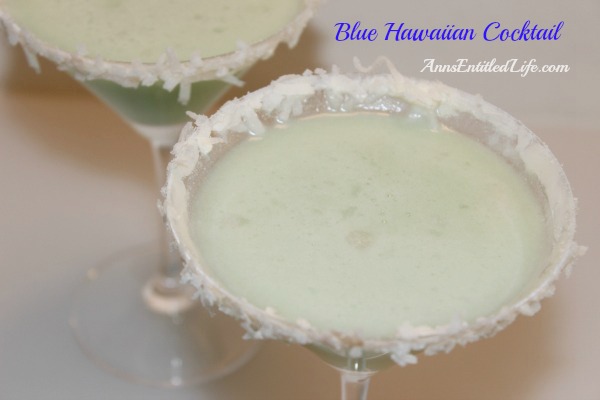 ---
As always, drink responsibly and please don't drink and drive.
• How to rim a cocktail glass.
• For more liquor and wine tips and reviews, click here.
---
---
FOLLOW US ON: