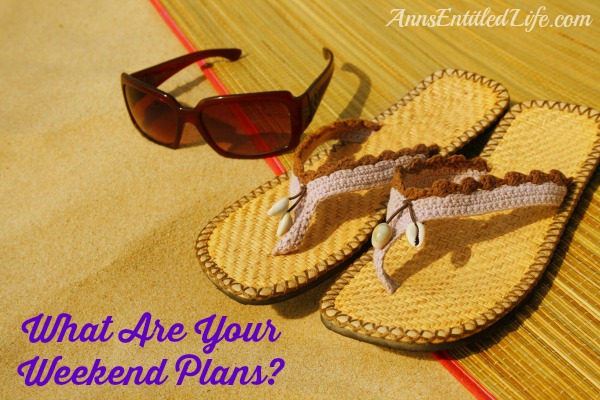 Hubby and I are off to Ohio this weekend, and Max is off to the doggie-sitter.
Hubby's favorite store in the whole-wide-world is Menards. It has supplanted Jack's 99¢ Store as his all time favorite. Unfortunately, there aren't any Menards in New York State. Or Pennsylvania. The closest one to us is the other side of Cleveland, so about a 4 hour drive away.
When we used to make frequent visits to Illinois to visit Hubby's brother, we'd stop at Menards. After his brother got ill and moved to Indiana (so his widow could escape the high Illinois real estate taxes – OMG! Their house was worth less than half as much as ours, and they paid 30% more in taxes than we do – and NYS has real market values assigned to home real estate taxation so we get taxed on full market value – she never could have afforded to live there without him), the Menards was 20 minutes from my BIL's house. Hubby would shop that Menards at least once (usually twice) per visit.
Since Hubby's brother passed away last year (from lung cancer), Hubby has only been to Menards once. I had a conference in Cincinnati, so he spent two days shopping Menards and was in guy-heaven. We kept talking about going to Menards on our way back from Florida this year, but instead I suggested a dedicated trip with his 8-foot-bed-truck. (He wanted to take his box truck! I vetoed that idea.) We had planned on going two weeks ago, but Mr Max's back was acting up again, and he went on pain meds and muscle relaxers (this was a higher up back issue), so we didn't think it was fair to Max or the sitter to leave him for the weekend.
But, Mr Max seems to be doing better, and Hubby has his Menards ads all printed and his shopping lists made. I'm kinda surprised his overnight bag isn't packed and the truck isn't already loaded for the drive.
Me? I downloaded three books to my kindle, charged my camera battery and am hoping to get some work done on my laptop.
Nothing quite proves love like a dedicated trip to a hardware store in another state just to make your Hubby happy.
So, What Are Your Weekend Plans?
---