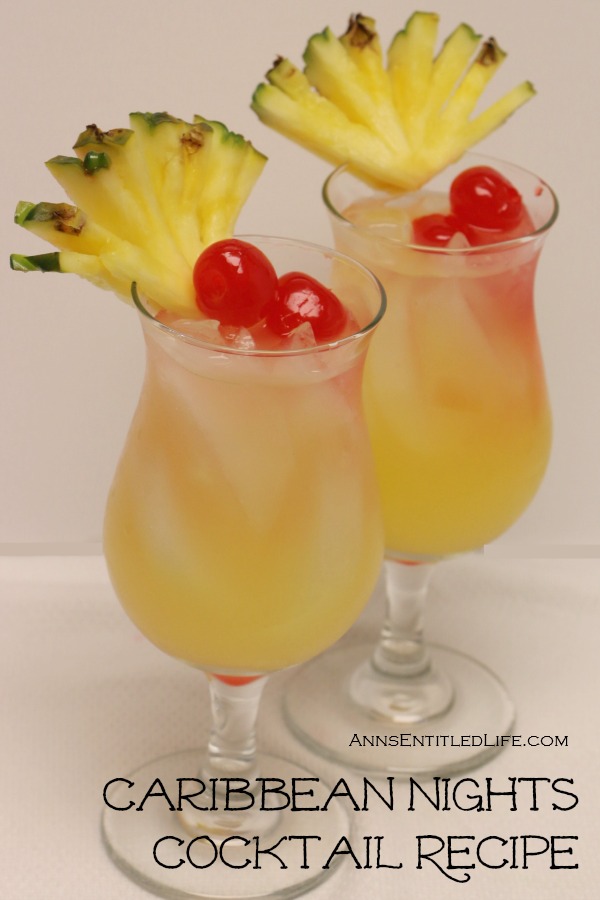 Caribbean Nights Cocktail Recipe
By Ann
Smooth, tropical, delicious. This Caribbean Nights Cocktail Recipe will have you thinking of warm breezes on a sandy beach every time, anywhere.
Prep Time: 3 minutes
Ingredients:
● 2 oz Pineapple Juice
● 2 oz Orange Juice
● 1 oz Triple Sec
● 1 oz Vodka
● Ice
● Maraschino Cherries for Garnish
● Pineapple for Garnish
Directions:

● Fill a tall cocktail glass halfway with ice.
● In a cocktail shaker combine Triple Sec, Vodka, Orange and Pineapple Juice; shake 10 times.
● Pour cocktail over ice in tall glass.
● Garnish with Maraschino Cherries and a Pineapple wedge.
● Serve immediately
Makes 1 Caribbean Nights Cocktail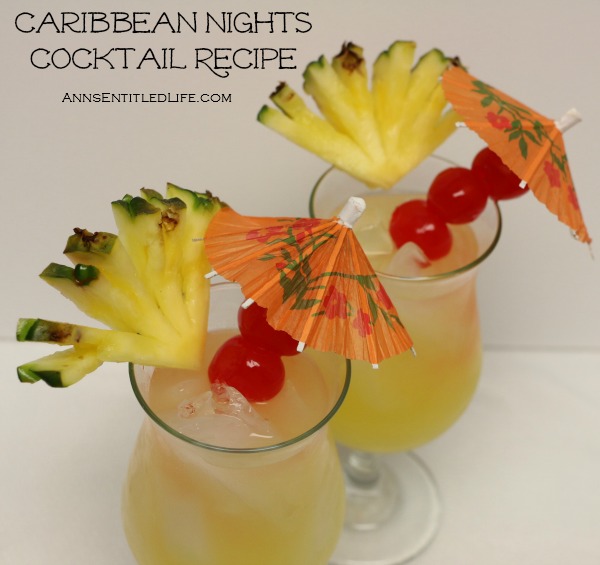 Sometimes, you just want an uncomplicated drink that takes great. That would be this Caribbean Nights Cocktail Recipe. A bit sweet, totally tropical, and very drinkable no matter what time of year.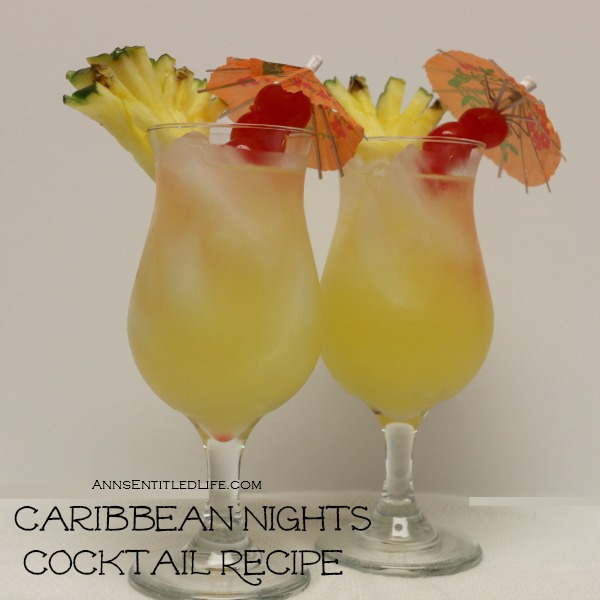 Really the only negative is how smoothly it does go down – before you know it, you are on a second one!
● To print the Caribbean Nights Cocktail Recipe, click here.
---
As always, drink responsibly and please don't drink and drive.
● Ultimate Guide to Non-Alcoholic Bar Basics
● For more liquor and wine cocktail recipes, tips and reviews, click here.
● Be sure to follow my Cocktails board on Pinterest!
---