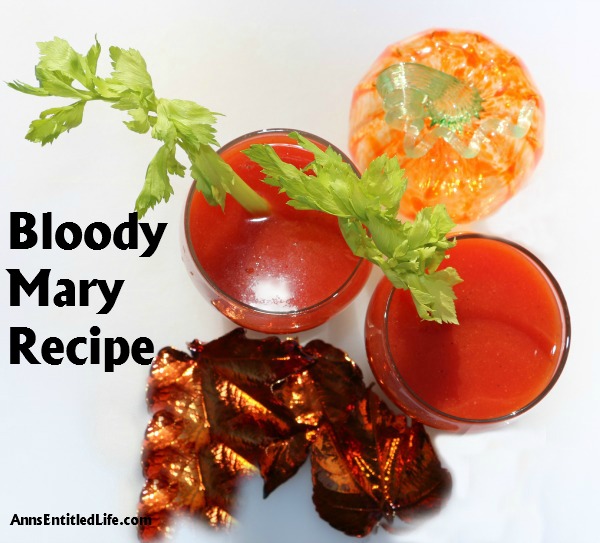 Bloody Mary Recipe
By Ann
Breakfast, lunch or dinner, the classic Bloody Mary Recipe made with vodka, tomato and lemon juice and just a splash of zest and spice is perfect anytime of day!
Prep Time:5 minutes
Ingredients:
• 3 oz Vodka
• 6 oz Tomato Juice
• 1 oz Lemon Juice
• Dash of Pepper
• Dash of Tabasco Sauce
• Dash of Worcestershire Sauce
• 1 small Celery Stalk
Directions:

• Combine Worcestershire sauce, Tabasco sauce and pepper in the bottom of a highball glass.
• Add Vodka, Lemon Juice and Tomato juice; stir.
• Top with dash of pepper
• Garnish with celery stalk.
Makes 1 Bloody Mary Cocktail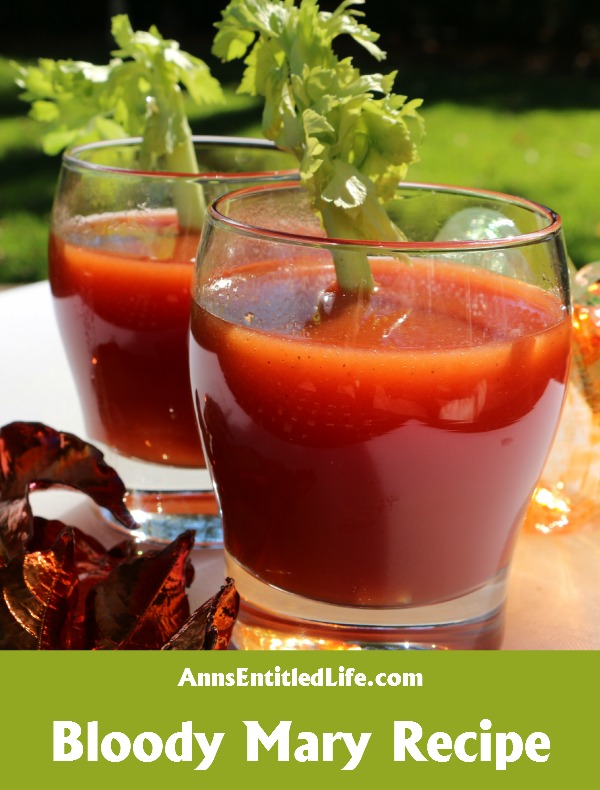 The classic Bloody Mary recipe – one of the few cocktails served any time of day! Some people add horseradish and salt to the recipe, or garnish with lemon, but I just posted the classic version. I swear it is the only drink you can identify just from the garnish!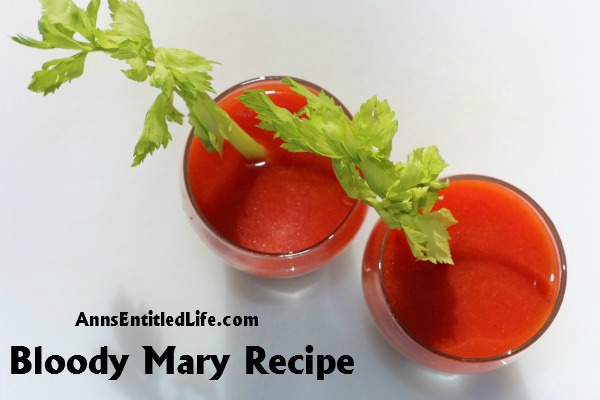 The Bloody Mary has a reputation for "curing hangovers". This is of course untrue, as only time (and water) cures a hangover.
You may also want to try: Zombie Cocktail, the Witches' Brew and/or the Ghost for your Halloween party, get together or to celebrate the night!
---
As always, drink responsibly and please don't drink and drive.
• For more liquor and wine cocktail recipes, tips and reviews, click here.
Be sure to follow my Cocktails board on Pinterest!
---
---
FOLLOW US ON: