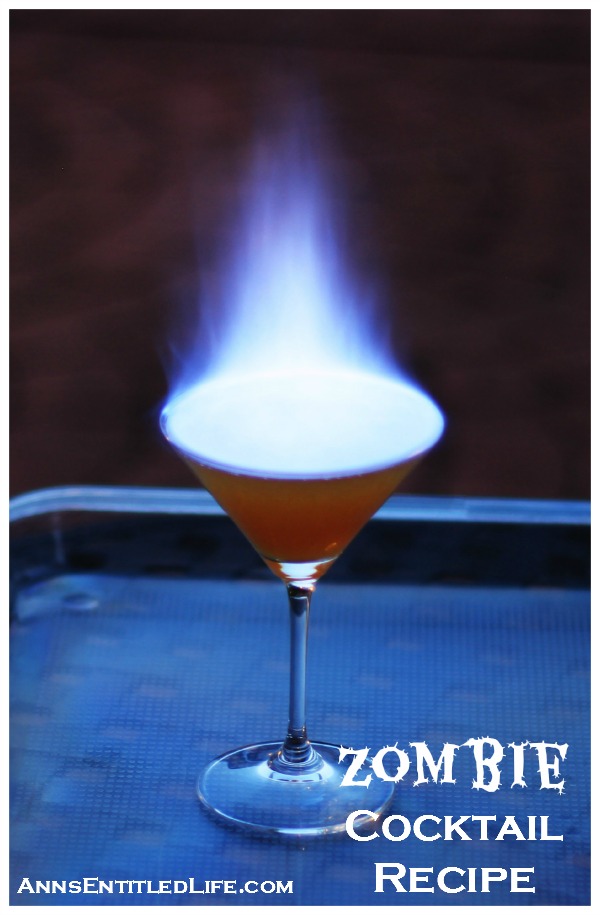 Zombie Cocktail Recipe
By Ann
A spooktacularly strong Zombie Cocktail Recipe made with the classic recipe, perfect for your Halloween get together. Can be served lit or unlit.
Prep Time: 5 minutes
Ingredients:
● 1 oz White Rum
● 1 oz Spiced Rum
● 1 oz Dark Rum
● 1 oz Apricot Brandy
● 1 oz Pineapple Juice
● 1 oz Lime Juice
● 1/2 oz 151 Proof Rum
● Ice
Directions:

● Combine all ingredients except the 151 rum into a cocktail shaker with ice, shake 5-7 times.
● Pour into a cocktail glass, top with the 151 rum.
● Note: due to the very high alcohol content in this drink, the Zombie cocktail may be set ablaze. Use extreme caution when lighting and serving the Zombie Cocktail.
Makes 1 Zombie Cocktail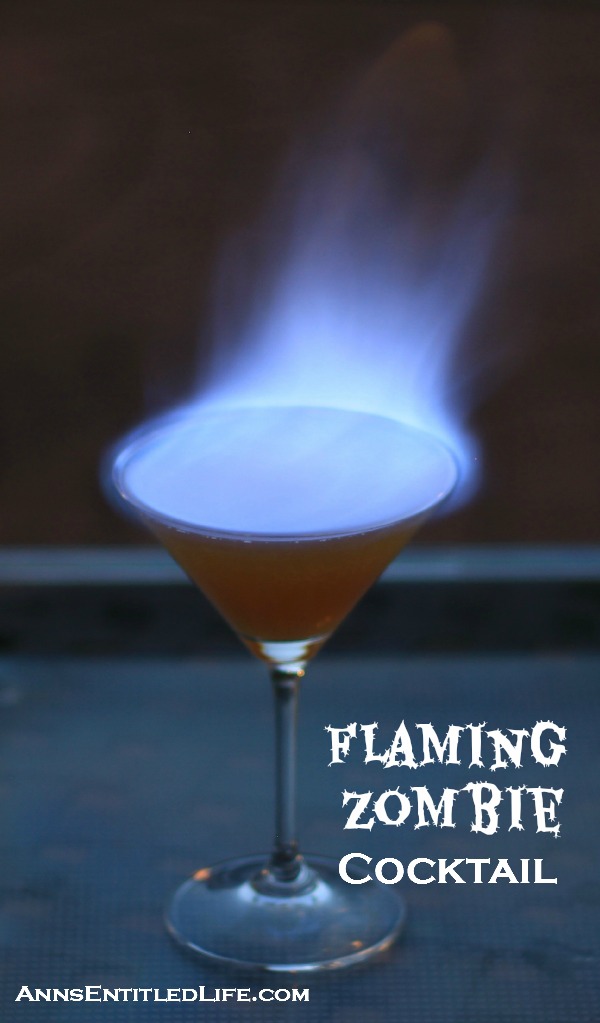 The Zombie Cocktail is probably the strongest drink I have ever made or tried! Because of the high alcohol content, the drink can be lit. The 151 rum burns very well!!
If you are going to light this drink, I'd do it outside and be very, very careful with the fire. Practice all known fire safety strategies as supplied by your local fire department.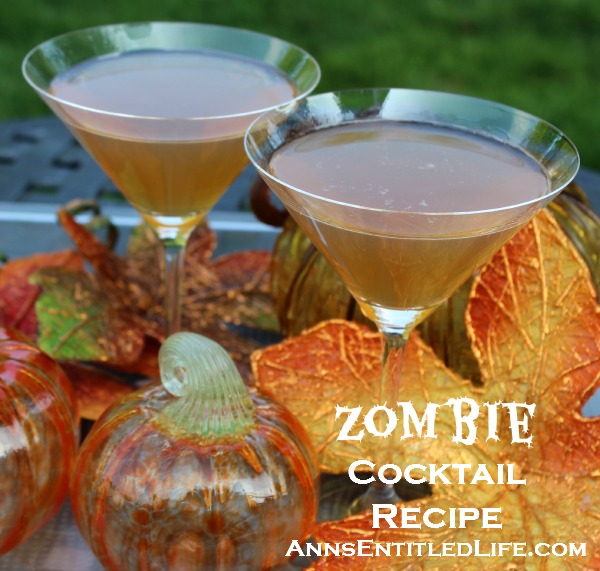 This is what the Zombie Cocktail looks like unlit. Pretty benign, right? But in this case looks are deceiving! This packs a real wallop! The story goes that the Zombie Cocktail was so named due to the effect the beverage had on its original consumer!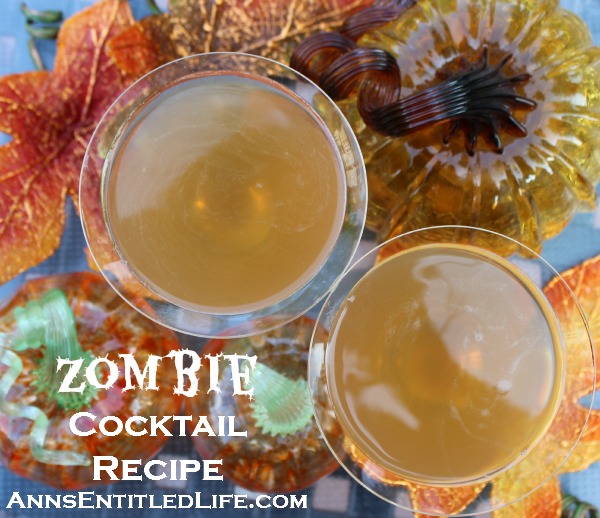 While a lovely drink, I have to admit the Zombie Cocktail Recipe is a bit too strong for me!
You may also want to try: The Ghost Cocktail, the Witches' Brew and/or the classic Bloody Mary for your Halloween party, get together or to celebrate the night!
---
As always, drink responsibly and please don't drink and drive.
● For more liquor and wine cocktail recipes, tips and reviews, click here.
● For more Halloween Ideas, on Ann's Entitled Life, click here.
● If you enjoyed this post, be sure to sign up for the Ann's Entitled Life weekly newsletter, and never miss another article!
---