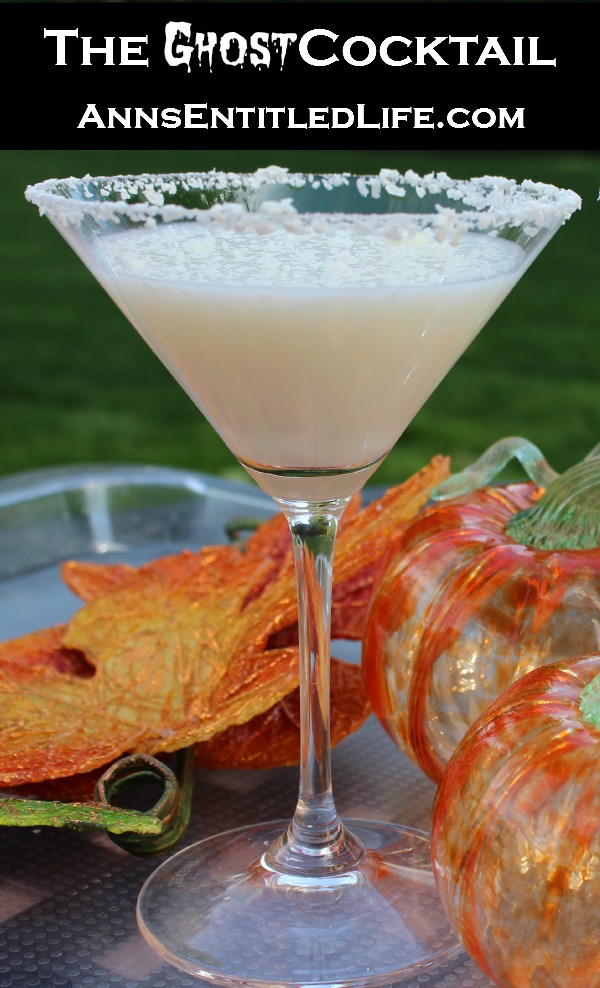 The Ghost Cocktail Recipe
By Ann
Celebrate Halloween with this ghoulishly good Ghost Cocktail Recipe!
Prep Time: 5 minutes
Ingredients:
● 1.5oz Whipped Cream Vodka
● .5oz White Chocolate Liquor
● .5oz Half and Half
● .5oz Simple Syrup
● 1 TBSP White Chocolate, grated
Directions:

● Rim a cocktail glass with grated white chocolate for the dry, simple syrup for the wet.
● Combine the vodka, white chocolate liquor, half and half and simple syrup in a cocktail shaker.
● Shake 5-7 times.
● Strain into your rimmed cocktail glass.
● Garnish with more grated white chocolate.
Makes 1 The Ghost Cocktail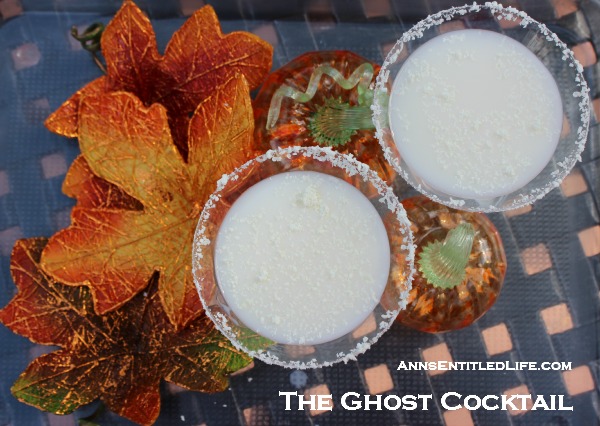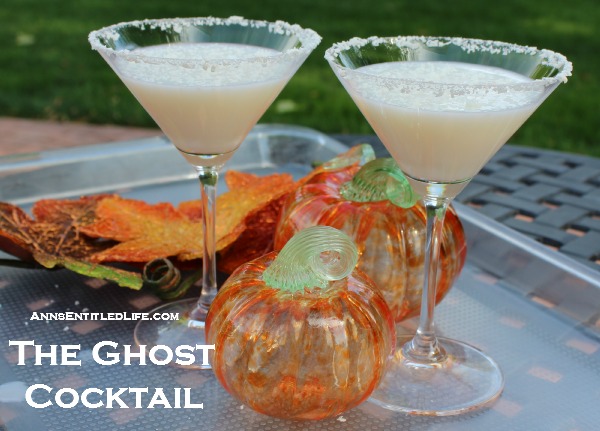 I decided that this October I would post devilishly delicious spooky Halloween cocktails to get into the Halloween party spirit!
First up is this ghoulishly good Ghost Cocktail. Deliciously sweet and creamy, if you don't have whipped cream vodka, try vanilla vodka instead.
You may also want to try: Zombie Cocktail, the Witches' Brew and/or the classic Bloody Mary for your Halloween party, get together or to celebrate the night!
As always, drink responsibly and please don't drink and drive.
---
● Disclosure: the links in this post may be affiliate links.
● If you enjoyed this post, be sure to sign up for the Ann's Entitled Life weekly newsletter, and never miss another Ann's Entitled Life blog article!
● For more liquor and wine cocktail recipes, tips and reviews, click here.
● Ultimate Guide to Non-Alcoholic Bar Basics
● Click here to learn How To Rim a Cocktail Glass (It's easy!)
---