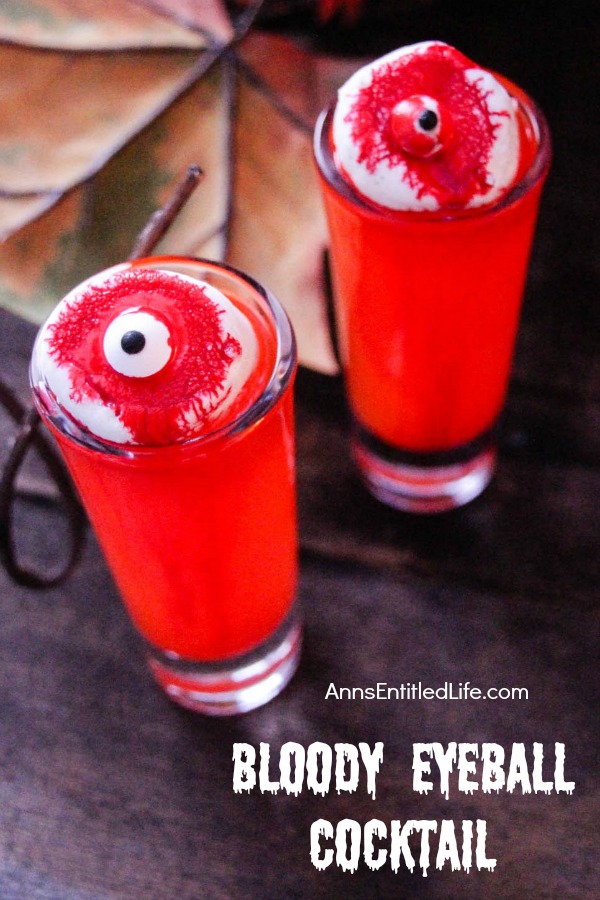 Bloody Eyeball Cocktail Recipe
By Ann
This delightfully eerie cocktail is a fun one to serve at a Halloween or Monster costume party. While ghoulishly frightening, it is actually sweetly delicious! Sure to be the most talked about drink at your next fiendish get together.
Prep Time: 3 minutes
Ingredients:
• 2 oz Candy Corn Vodka, chilled
• 1 large Marshmallow
• Dash Marshmallow Creme
• 1 Candy Eye
• 3 drops Red Food Coloring
Directions:

• In a 2 ounce shooter glass, pour Candy Corn Vodka (see instructions below on how to make Candy Corn Vodka if you do not have any)
• Take a standard size marshmallow and put a dab of marshmallow creme on top and press a single candy eye onto that marshmallow creme.
• Place the marshmallow with candy eyeball in the shooter glass eyeball side up.
• Drizzle a few drops of red food coloring on the marshmallow to give it a ghoulish bloodshot eye effect.
• Serve chilled
Makes 1 Bloody Eyeball Cocktail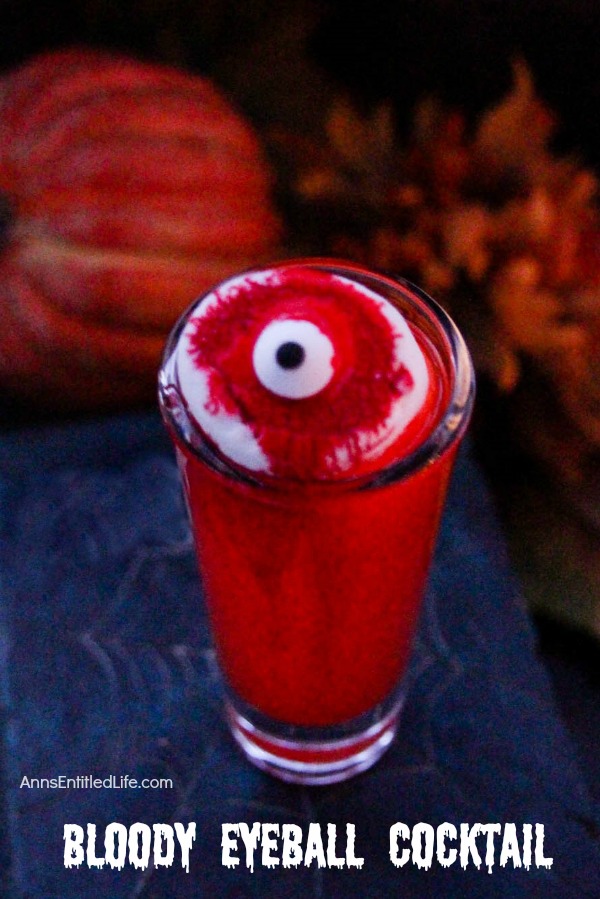 To Make Candy Corn Vodka:
• Add 1/2 cup candy corn to 1 1/2 cups vodka in an airtight container.
• Set the container aside for 3 hours; strain.
Note: this drink is served in a 2 ounce shooter glass!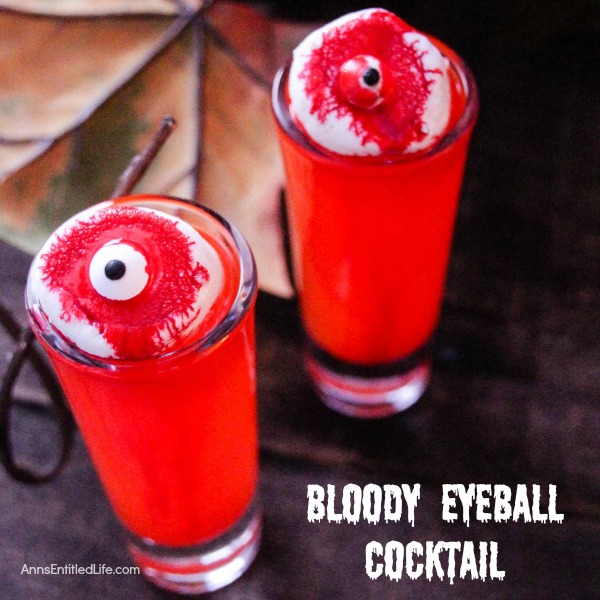 • To print the Bloody Eyeball Cocktail Recipe, click here.
As always, drink responsibly and please don't drink and drive.
• If you enjoyed this post, be sure to sign up for the Ann's Entitled Life weekly newsletter, and never miss another article!
---
• Disclosure: The links in this post may be affiliate links.
• Ultimate Guide to Non-Alcoholic Bar Basics
• For more liquor and wine cocktail recipes, tips and reviews, click here.
• Be sure to follow my Cocktails board on Pinterest!
---