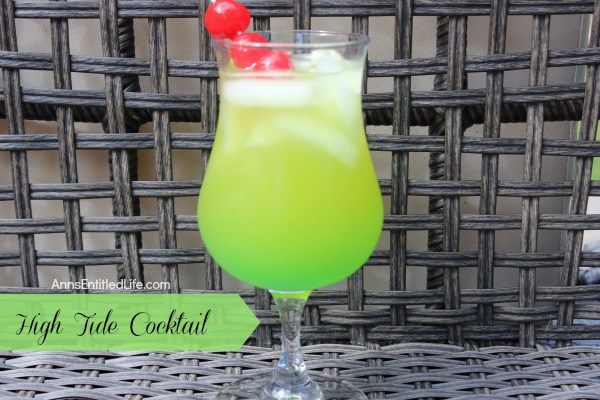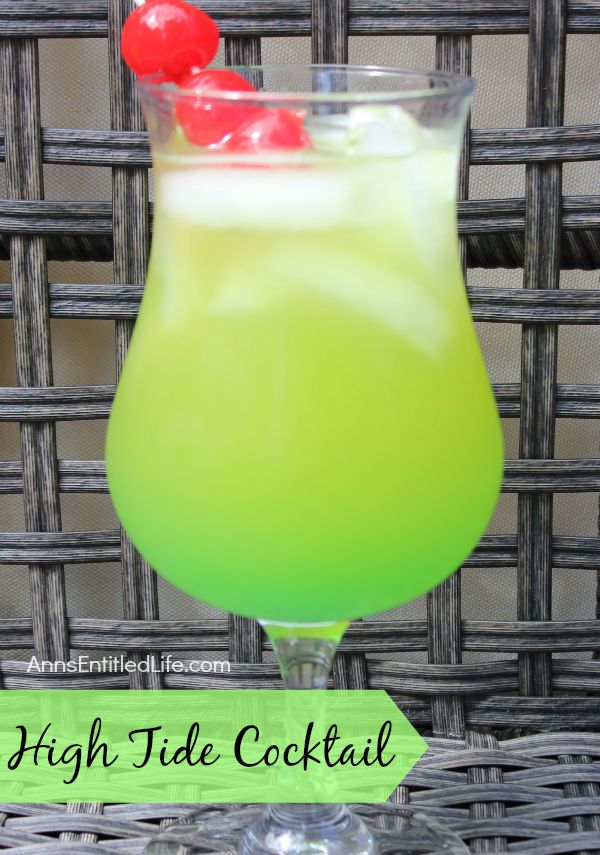 High Tide Cocktail Recipe
By Ann
The High Tide Cocktail will remind you of warm summer days and fun times on the beach. A sweet, delicious rum cocktail with a touch of Midori citrus, the high tide is a fabulous adult libation.
Prep Time: 3 minutes
Ingredients:
● 1 oz Rum
● 1 oz Coconut Liquor homemade or store bought
● 1 oz Midori
● 4 oz Pineapple Juice
● Ice
● 1 oz Blue Curaçao
● 2 Maraschino Cherries (for garnish)
Directions:

● In a tall cocktail glass combine Rum, Coconut Liquor and Midori.
● Pour the pineapple juice over the Rum-Midori mixture.
● Add ice.
● Top with Blue Curaçao liquor.
● Garnish with Maraschino Cherries.
● Serve immediately.
Makes 1 High Tide Cocktail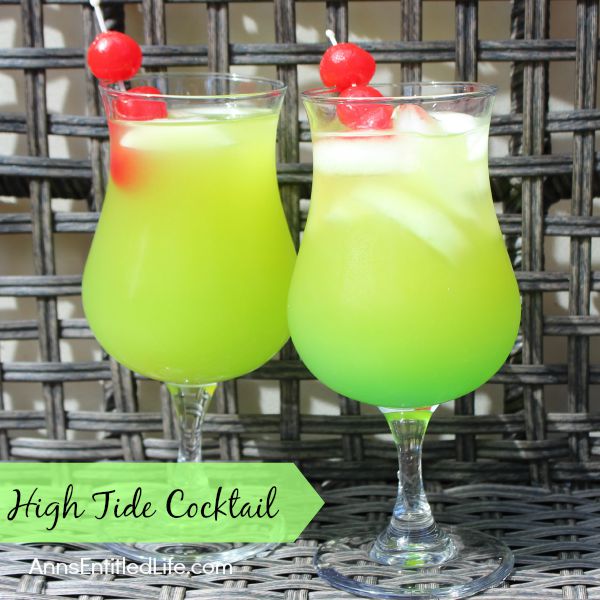 I owe many thanks to my Blogging Buddies who helped me come up with this cocktail recipe. This is simply delicious, and goes down very, very smooth.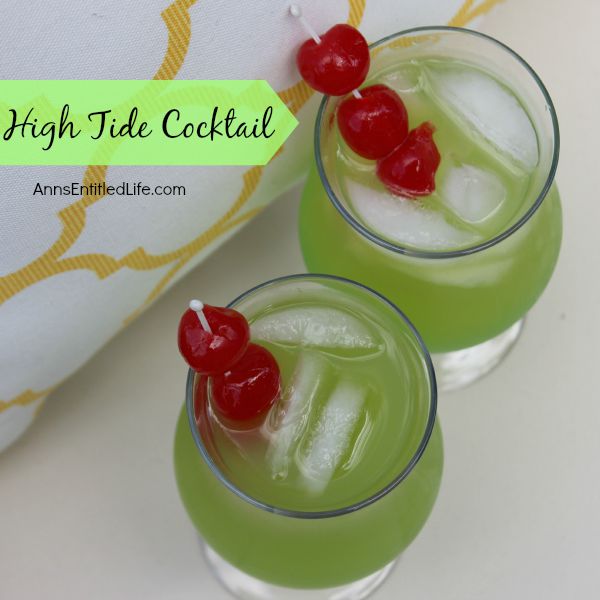 ● To print the High Tide Cocktail Recipe click here.
As always, drink responsibly and please don't drink and drive.
● If you enjoyed this post, be sure to sign up for the Ann's Entitled Life weekly newsletter, and never miss another article!
---
● Ultimate Guide to Non-Alcoholic Bar Basics
● For more liquor and wine cocktail recipes, tips and reviews, click here.
● Be sure to follow my Cocktails board on Pinterest!
---