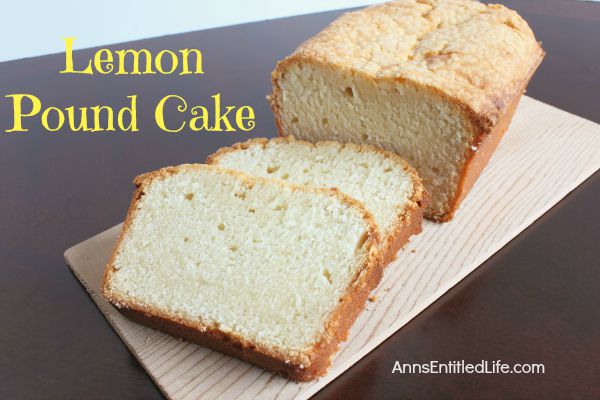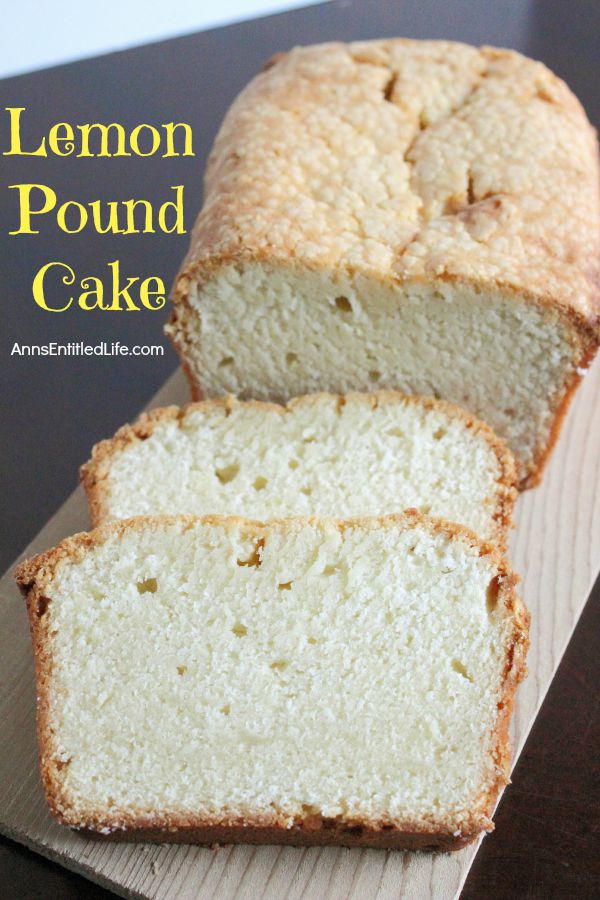 Lemon Pound Cake Recipe
By Ann
This easy to make lemon pound cake recipe is great for eating fresh from the oven or freezing for later. Moist, delicious, and oh so good for breakfast, dessert or a snack, this is one terrific lemon pound cake recipe!
Prep Time: 15 minutes
Cook time: 90 minutes
Ingredients:
● ¾ cup Butter, softened
● 4 oz Cream Cheese, softened
● 1 ½ cups Sugar
● 3 Eggs
● 1 Lemon, juiced
● 1 tsp Vanilla Extract
● 1 tsp Lemon Extract
● 1 ½ Cups Flour
● ¼ tsp Salt
Directions:

● Preheat oven to 300˚.
● In a large bowl cream together the butter, cream cheese and sugar.
● Beat in the eggs one at a time, ensuring each is thoroughly incorporated before adding the next egg.
● Stir in the lemon juice, vanilla and lemon extract.
● Slowly stir in the flour and salt.
● Pour batter into a greased and floured loaf pan.
● Bake at 300˚ until golden brown and a tooth pick inserted in the middle comes out clean, about 1 ½ hours.
Makes 12 servings Lemon Pound Cake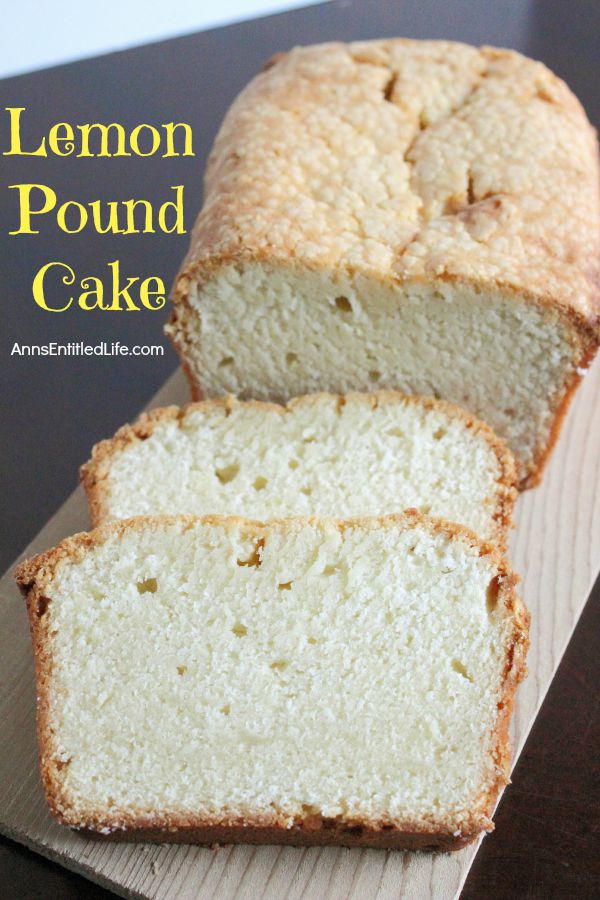 I love pound cake, and this is a great twist on traditional pound cake. It freezes well for later (if you are like me and make two at a time), and it absolutely fantastic fresh! You'll want to easy it for breakfast, for a snack with coffee, as as an after dinner dessert. Simply fabulous.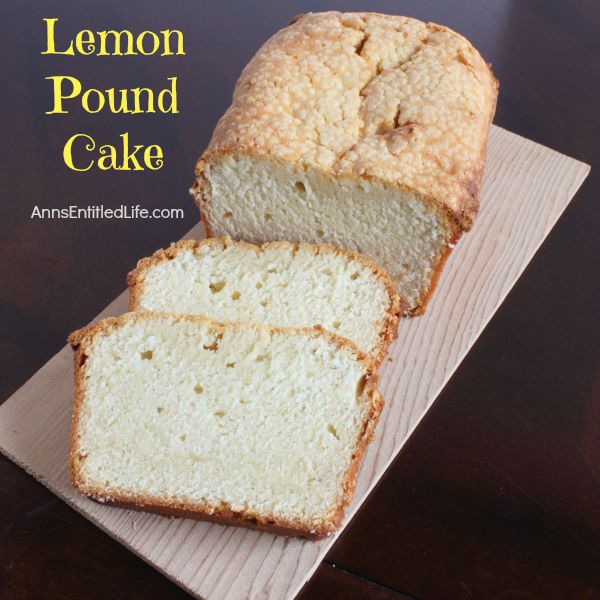 ● To print the Lemon Pound Cake recipe click here.
---
● For more Recipes on Ann's Entitled Life, click here.
● If you enjoyed this post, be sure to sign up for the Ann's Entitled Life weekly newsletter, and never miss another article!
---