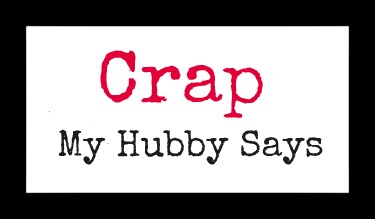 After our return home from Florida, we found we had had water in our basement. Hubby has spent a great deal of time the last two weeks shoveling the joint out, tossing things that were waterlogged, things that we haven't used in 8 years, things that were here when we moved in – left behind by the people we bought the house from – or the people they bought the house from!!
He has swept, mopped, sponged and mildewcided the whole basement, and it looks fabulous! It truly hasn't looked this clean and neat since we moved in.
We had filled one bagster, and the second one still had room left for debris and trash. So, I decided we would clean the garage, and make use of that space open in the bagster to toss junk from the garage.
A little background: we have a 2 3/4 garage. The extra large 2-car size (I assume) was to house the pool equipment. When we filled in the in-ground pool, we gained a good chunk of real estate in the garage … that Hubby quickly filled with his crap. You see even though we have a garage that is technically large enough to fit two cars PLUS excess, Hubby usually has enough extra junk that we have to finagle to get more than one vehicle in the garage, so usually only park one vehicle in there.
Eventually, Hubby's excess causes a "cave-like" effect in the garage, and it starts to become difficult to get out of the one vehicle parked in the garage!! That is when I get angry, and Hubby finds out quickly that it is time to clean the garage!
Filling the bagster was the perfect time to get rid of the "cave-like" effect that was taking shape in the garage. Soooooo we went out this past weekend and shoveled out the garage.
Some more background: Hubby also has an 1800 sq ft garage space he owns allllllllll for his junk. He also owns a 7500 sq ft commercial space that is only half rented, and he can shove more junk in there. IMO, his crap at our house is completely unnecessary. Stuff for our house? Sure! Stuff for his rentals? Ummm no.
Since Hubby has a lot of places to store crap off premises, why must he do it in our garage, you may be asking yourself? I know I frequently ask that question. As in weekly. Sometimes daily. Not only does he keep "good stuff", but he keeps every bob and bit that may serve a purpose at a later date. This too would be fine, except he really doesn't have the time to work on these little pieces of junk to repurpose them, for at least two years!!!
From our garage Hubby got a lot of junk to take over to his storage garage into his vehicle. He has some stuff leftover in the garage to take over at a later date. Not that much is left, and he WILL take it next time he goes over to his storage garage.
When we were done cleaning and purging, filling the rest of a bagster, filling the recycling tote, as well as filling a vehicle with "stuff" to transport (with more for a second load!), I looked at Hubby and said, "You are a packrat. "
To which he replied, "I'm not a packrat, I'm a friend to the environment."
I certainly don't mind recycling – goodness knows we fill our recycling tote weekly – but there is a point where enough is enough, and it is just time to toss or donate. We aren't going to repurpose everything!!
Do you live with a packrat that uses repurposing, upcycling and recycling as an excuse to keep every and any doodad, thingamajig and whatchamacallit they come across? Am I out of line? Or does Hubby need to start parting with his crap more regularly?
---
For more in the Crap My Hubby Says/Does series on Ann's Entitled Life, click here.
---