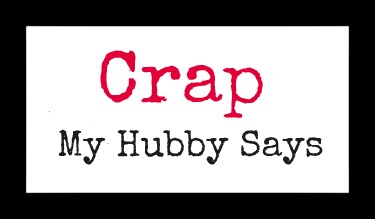 Hubby's Mom wanted to go back to Europe. She is/was French (she's an American citizen now), but all of her family (besides Hubby) lives in France. She's in her mid-80s, so getting up there in age, and she wanted to see her family "one last time". Adding to her urgency, her brother has been having health issues and she really wanted to see him again before it was too late (her words, not his).
She had been working on Hubby to take her back to Europe for a good eight months. She mentioned it (repeatedly) when she came for Thanksgiving. She mentioned it (repeatedly) when she came to visit us in Florida. And she mentioned it (repeatedly) every telephone call they had; for the last eight months.
After a three way conversion between Hubby, me and her primary health care aid (who is the one who actually travels with her) after her trip visiting us in Florida, Hubby felt she could handle 7-10 days in France, in one location. Her original agenda was a two week minimum trip: a week in Paris and a week in Toulon (more if he was agreeable), but it was deemed that it would be too difficult for her to navigate two different cities in so short a time span.
Traveling takes a bit out of her.
I decided to go along this time after not going the last three "one last time" trips to Europe.
So, a mad scramble ensued! It was only 8 weeks until a major family function in Normandy – where most of her family from every corner of France would be gathering – and since we decided to go with her, Hubby and I decided to take advantage of the flight over, go a week prior to his mom arriving, and take in some sights in Italy (I've been over a lot of Europe but have never been to Italy). Reservations had to be made, day tours investigated, etc., etc.
Adding to all this, Hubby's passport was expired. It had been on his to-do list since November, and after making our plane reservations, hotels, and a car rental (for that drive into Normandy), Hubby finally decided to get his passport renewed.
He found a place online that can take basic head shots (like from a dsl camera or even a cell phone) and make them passport compliant. He asked me to take some photos, and he sent them off to this site e-passport photo (pick-up was at CVS), and he set about preparing the paperwork for a new passport.
After doing all this, he comes into my office to tell me that he hates pictures of himself. Right there with ya sweetie, I hate photos of myself too! We took photos for my international driver's license as well… at least those photos gave us a good 5 minutes of laughs. After taking one too many photos of me from a bottom angle (up my nose isn't really a good look), I went to get my camera, set him up on auto, and 7 photos later we had a winner.
After sending off our photos for passport-compliant processing, he comes into my office lamenting his passport photos, and drifted off after a few sentences. I then looked up at him and said, "ummmmm" (nothing else, just "ummmmm")
To which he immediately replied, "4-6 weeks!"
To which I immediately replied (ok hollered, but a holler is a reply, right? just in a stronger tone of voice), "NO!"
I have no idea if I have become that predictable, if Hubby has become a mind reader, or if we just know each other very well, but Hubby knew exactly what I was asking with my "ummmmm".
You have several choices to get a US passport. There is the routine 4-6 weeks option, the expedited 3 week option, or the 8 business days expedited at agency option. Hubby wanted to take a chance on normal passport channels with a 4-6 week turn around instead of paying up for expedited turn around! As I knew he would.
In the end, he paid for the 8 day option (it may have been the homicidal look on my face that convinced him). He really didn't have a choice. I would have fretted for the next 4-6 weeks making myself sick, and him pretty unhappy too. Maybe next time he'll renew his passport before it expires?
---
• For more of the Crap My Hubby Says/Does series on Ann's Entitled Life, click here.
• Disclosure: the links in this post may be affiliate links.
---