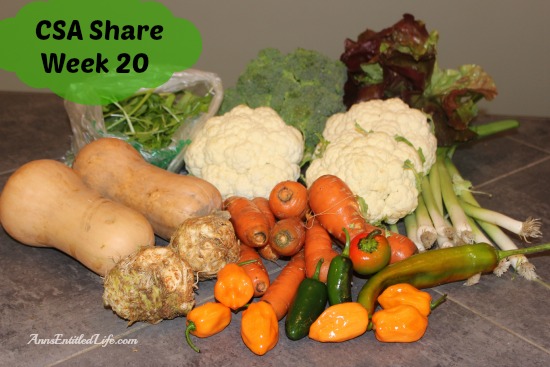 This is the diary of our CSA share this year. The cost of a full share is $545 for 22 weeks (this CSA offers a winter share) which will bring us to the last week in October, and works out to $24.75 per week. Western New York weather is such that June is lightest CSA month. September and October will be more than abundant! Usually I feel I don't get my money's worth the first few weeks (which will be predominantly lettuces), but the fall bags more than make up for that.
---
As our 2013 CSA draws to a close, the sign-up for next year went out. I am not convinced this CSA is a "good deal" most weeks, but for the overall season it has been an "ok" deal. The pick-up date for us is stellar though, so we will continue at least one more year with Rootdown Farms. A few things were added for next year:
● Spring Green Share – $75, three weeks:
The share may include, but is not limited to mixed greens for salads and for braising, chard, kale, leeks, lettuce, onion scallions, garlic shoots, radishes, pea shoots, and bok choi.
● Fruit Share costs $180, 18 weeks:
The local fruit included in the fruit share starts with cherries, apricots, plums, peaches, nectarines, blueberries, and moves into pears, raspberries and of course apples! This begins in July.
Hubby and I will also do the fruit share. Heck it may save gas and time as we may not travel around Western New York to shop the fruit stands as often. I know I spend a lot more than 10 bucks a week supplying my grandfather with fruit, never mind us! And the farm stands are getting more difficult to find.
This week we took:
● Broccoli
● Carrots
● Cauliflower
● Celery Root
● Leeks
● Lettuce
● Peppers (sweet)
● Salad Greens
● Squash
Available that we did not take:
● Beets
● Chard
● Eggplant
● Kale
● Salad Turnips
Do you belong to a CSA? If so, what type? How much? Do you find it as worthwhile as I do?
---
● Past CSA Shares
● Find a CSA
● Porter Farms CSA (we belonged for years)
● Rootdown Farm CSA (our 2013 CSA)
● NYS Fruit and Vegetable Harvest Calendar
● US Agricultural Data