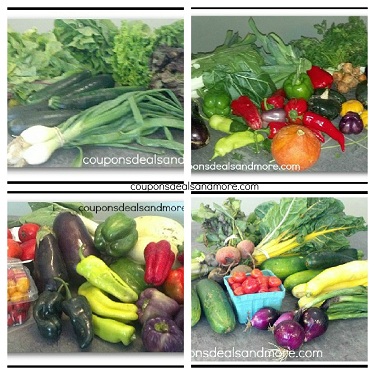 Those of you that have read along with my exploits the last few years know I am a great proponent of a CSA. We've belonged for many years now, and last year I chronicled our weekly bags. I plan to do the same this year.
While we loved Porter Farms for the quality, abundance and price, the Saturday pick-ups didn't always work for us. This year, we joined Rootdown Farms because of the pick-up date, and the u-pick herbs. A Thursday pick-up day brings with it a much better chance for our household to use the produce, as opposed to giving away, as Hubby plans his cooking on Friday. While Porter Farms always listed what was in the bag, not being able to pick-up until late morning on Saturday didn't always work for Hubby's cooking schedule.
From all your comments over the years, I think the price we paid at Porter Farms for certified organic produce will never be beat. Rootdown Farms is "all natural". They have decided not to go through the organic process. From what we understand from our pig and cow farmers, it is quite the process. We investigated Rootdown farm's growing process, and decided "all natural" was good enough for us. The price is almost twice that of Porter Farms, so all I can say is Hubby better take advantage of those herbs, and I better remember to pick some flowers.
Now with all that back-story, here's the reason for my post:
Good news, the share season will be starting the first week in June.
YAY!! I figure we'll resemble rabbits the first few weeks with all the leafy greens, but I can't wait to see what is in the bag July when more produce varieties are locally ready!
Do you belong to a CSA? If so, what type? How much? Do you find it as worthwhile as I do?
● Find a CSA
● NYS Fruit and Vegetable Harvest Calendar
● US Agricultural Data