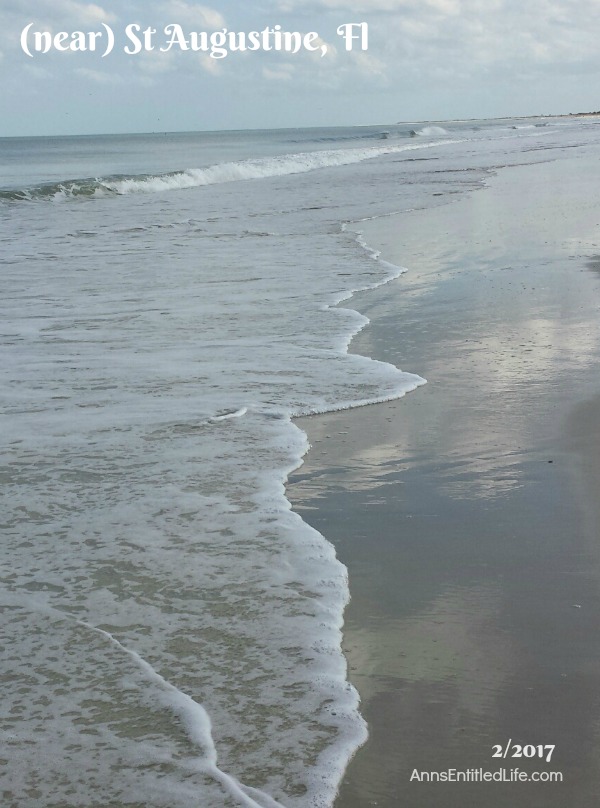 Every Friday when I send out my weekly newsletter, I include a few updates on what is going on in the Ann's Entitled Life household. However, I am unsure how long I will be keeping those old newsletters, and this blog is supposed to be my diary, so I like to give a bit of a round-up on occasion on what is going on in our lives so I can look back 10 years and reminisce.
This year, we are once again at our condo in the St. Augustine area snowbirding. We've owned the condo for four years now, and Hubby is getting happy feet. We are probably going to list it in April, and see if it sells. If it doesn't… well, we come back next year.
This is on top of still looking for a new home back in Western New York. That has been more difficult than we had hoped it would be. We know what we want, where we want it, and it becoming more apparent as time goes by that that home may not exist. (We will not build as our personalities are not made for the trials of building a home.) Also, the market back home is much hotter than down here in Florida, and the supply back home where we want to live are extremely tight. Not certain I want to overpay for a house with a view and then spend big-bucks renovating to make it liveable.
However, with a bit of luck, we could be selling two places this year and buying one in 2017. Thank goodness Hubby unloaded one of his rental properties last year and is considering unloading more this year. I can forsee a lot of real estate transactions in our future, or none… ah the real estate waiting game. Good times.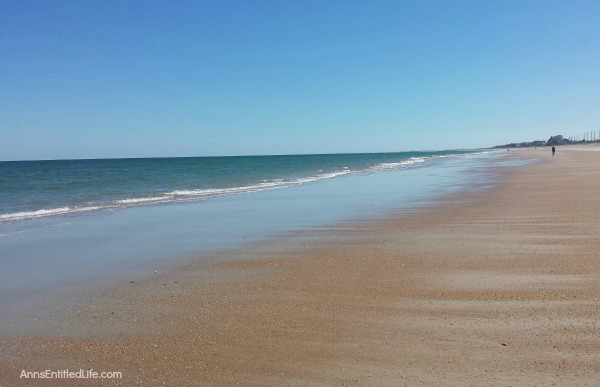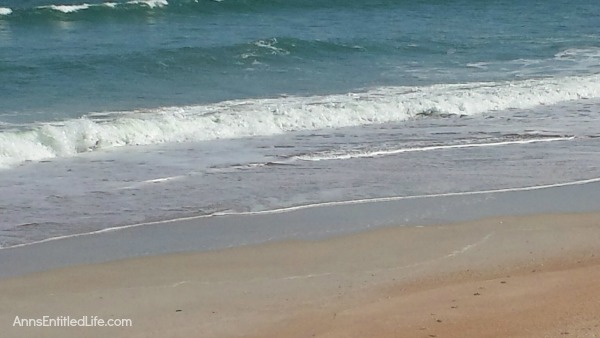 Anyhoooooo…. getting back to our time in St Augustine in 2017.
The weather has been outstanding. Not just good, but phenomenal. Oh sure we had a few days with highs in the 60s (that is amazing!! In a normal January we'd have been happy with that for most of the month's highs nevermind lows for daytime high temperatures!), some rainy weekends and a tornado warning one day (ok, that was scary), but for the most part we've had lovely 70s and 80s with a fair amount of sun.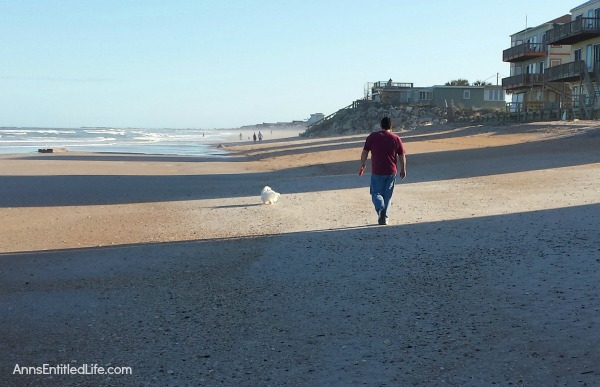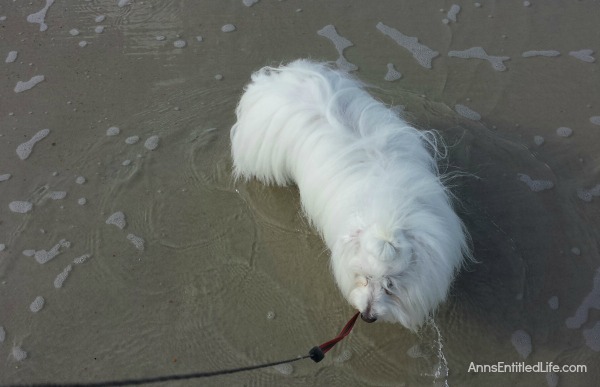 Max and I have made it our mission to go to the beach and walk in the (low tide) waves a few days a week. He is groomed on Fridays this year, so I take that into account. We had set up physical therapy for him in Jacksonville on Thursdays mainly for the water treadmill. Come to find out that the treadmill there was flat, no incline. Well, we can get the same results on the beach here, so I take him down on Monday (he's already looking a little grubby after the weekend) and Wednesday for a good mile+ walk on the sand, and through the water.
Since traveling to Jacksonville and spending the day made no sense for PT after we nixed that water treadmill, we have a physical therapist come to the condo on Thursdays to give Max the rest of his therapy exercises and a laser treatment (for pain management). The PT vet said he is doing extremely well and she does feel the beach walks are helping him.
Mr. Max lowered his Prednisone dose this past Sunday, so the beach may also be necessary to deal with an increase in energy!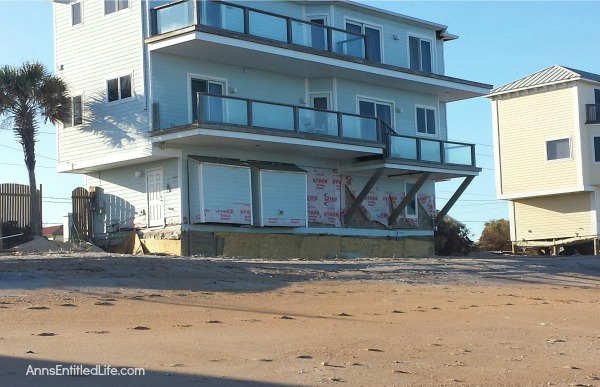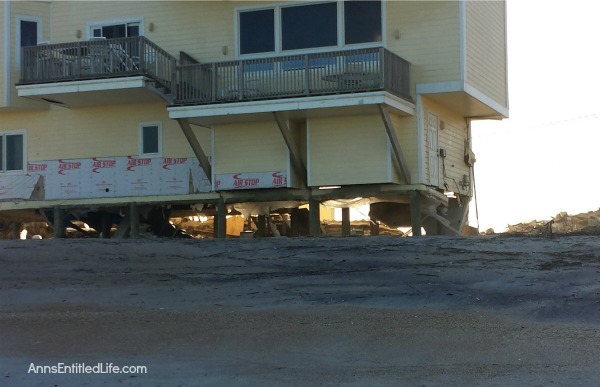 These photos show some of the damage from Hurricane Matthew last October. When we arrived in January, there was a dumpster in every driveway on A1A (not kidding). The Vilano Beach Pier was undergoing some repairs (since finished) and our condo building still had repairs being made in the basement (storage lockers). Two blocks with older homes and trailer homes seem to be toast. Considering all that will be going on in Vilano beach the next two years, I expect some pretty pricey housing to go up on those blocks.
There was one house on A1A that was on pylons for years. They had trucked in more sand for support two years ago and were working on the house for what seemed like forever. THAT house looks beautiful now. The rest of them? Well, you see in the photos above the damage done by the hurricane to some of the beach homes.
There is sand on the opposite side of the street on A1A too. If you had not been down here before the hurricane hit, you wouldn't think anything of it. To me, it is odd to see. I followed along on twitter when Hurricane Matthew hit, and then the clean-up afterward. A1A here was covered in debris and sand, and the trucks came down the road and basically plowed everything out of the way before they reopened the bridge to people and traffic.
I did post Hubby and Sonny-boy's ocean fishing experience here: Offshore Ocean Fishing – From Ocean to Table.
Hubby has been heading into Jacksonville once a week for shooting lessons. He's getting quite proficient, and brings home is targets for me to "admire" more often than not.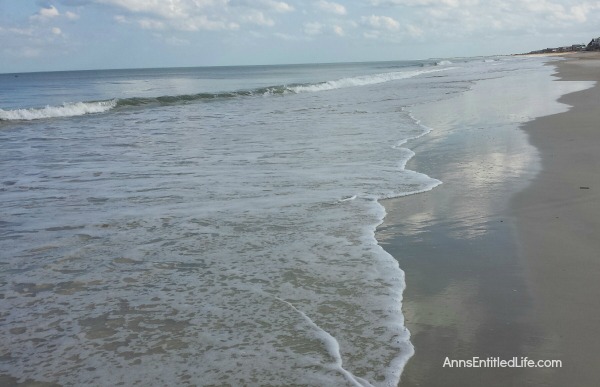 For myself, I have been doing nothing. And enjoying every second I have been doing it! Publix has a B1G1 wine sale every week, and I found two new wines to put into my rotation: Ravage Cabernet Sauvignon 2015 (we went back twice to get this one… omg good!) and Buried Cane Cabernet Sauvignon 2012.
Hubby and I enjoy a "date day" every Tuesday. We go out, explore and/or shop, have lunch, etc. (We have a puppy sitter stop in so Max is not alone for too long.) Every Friday when Max goes to the groomer, Hubby and I have a good 4-5 hours to ourselves again too. We have hit all the resteraunts in the area we have enjoyed previously, and will not be off to new restaurants starting this Friday!
That is all that has been going on with use these early days of 2017. What is new with you and your family?
---
● Disclosure: the links in this post may be affiliate links.
● For more Florida posts on Ann's Entitled Life, click here.
● For more Travel posts on Ann's Entitled Life, click here.
● If you enjoyed this post, be sure to sign up for the Ann's Entitled Life weekly newsletter, and never miss another article!
---