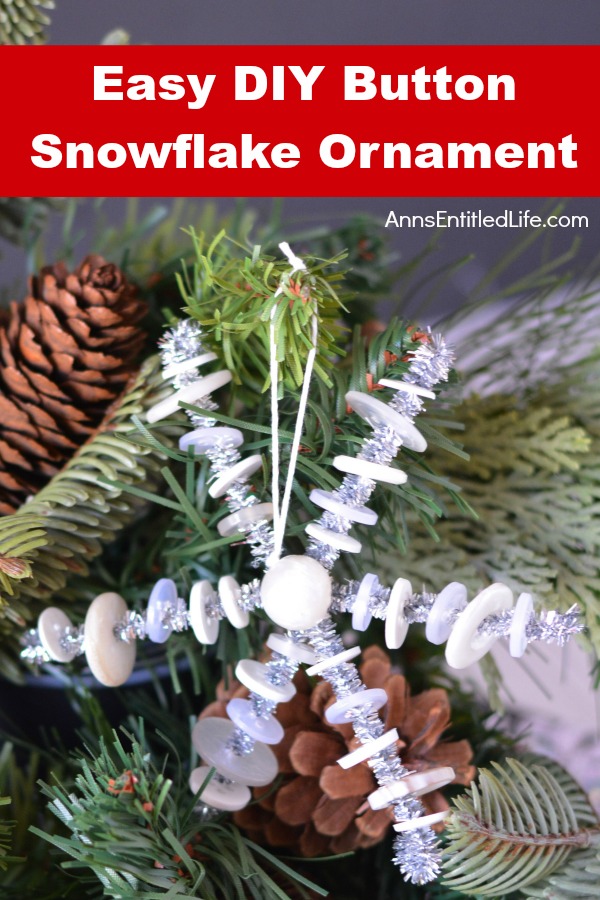 Easy DIY Button Snowflake Ornament
This Easy DIY Button Snowflake Ornament craft is one nearly anyone can make. This is a simple Christmas tree ornament that can be made in under 15 minutes to add to your handmade ornament collection.
Under adult supervision (glue guns + scissors!), a child could easily make these. If an adult clips the pipe cleaners, and the glue gun was eliminated, this really is a simple enough craft for young one who has decent hand eye coordination. Use your best judgement when determining if your child(ren) or grandchild(ren) is old enough to make any craft.
If you are looking for more easy Christmas craft ideas, check out my craft and holiday pages.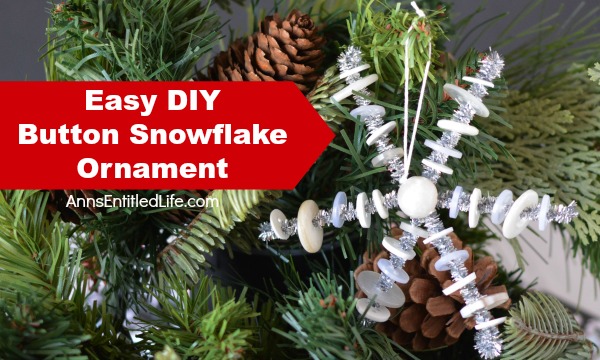 Easy DIY Button Snowflake Ornament Materials:
● 2 Silver Pipe Cleaners
(chenille stems)
● Assortment of White, Clear and/or Silver Buttons
● Scissors
● Ballpoint Pen
● Glue Gun
● Glue Sticks
● Embroidery Thread, Ribbon or Twine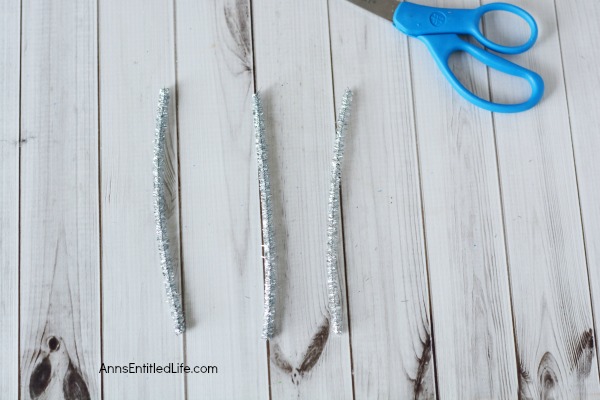 Easy DIY Button Snowflake Ornament Directions:
● Fold two chenille stems in half and cut at the center point. (Place one piece aside, you do not need this to make your snowflake.)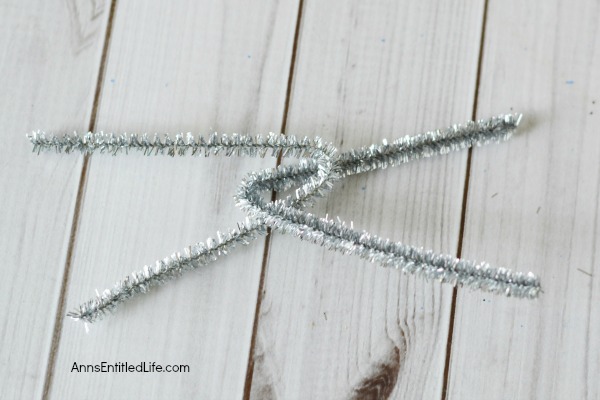 ● Now you have three pieces of chenille stems. Fold them in half.
● Connect two as shown in the photograph above, and twist them together to secure.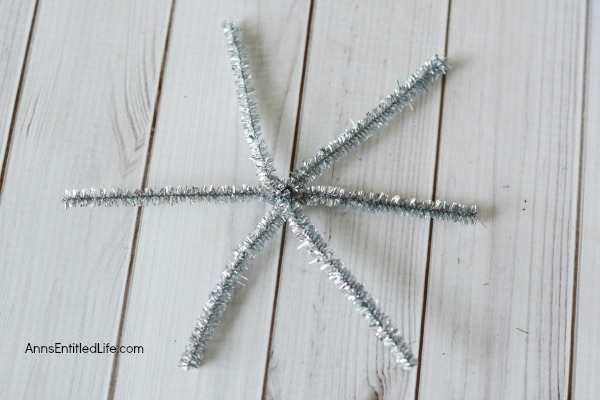 ● Add the third and twist in the center.
● Spread your stems out as evenly as possible to resemble a snowflake as shown in the photograph above).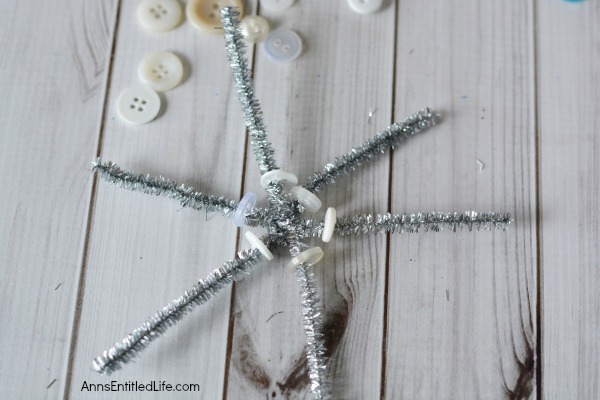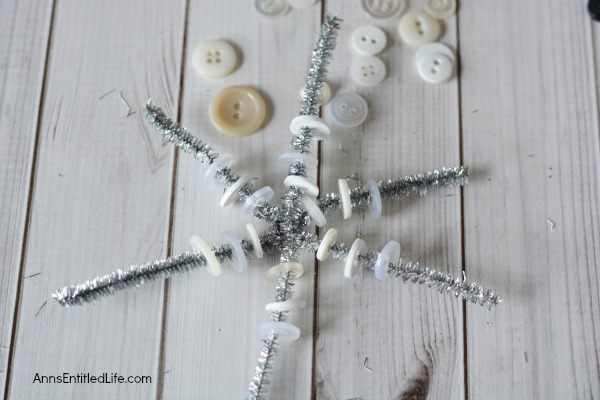 ● Thread buttons onto the snowflake points as desired. You can make them all symmetrical, vary every other stem… remember, no two snowflakes are alike, so do as you please!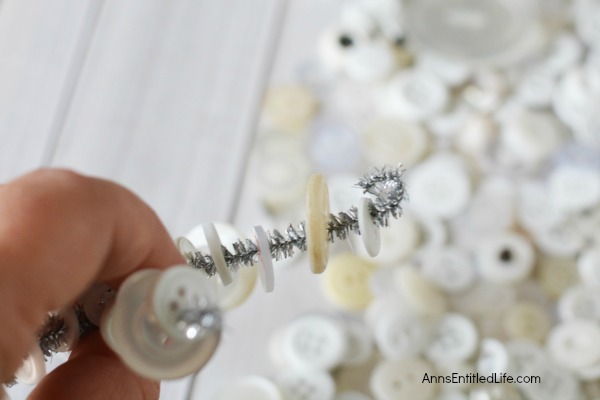 ● When finished with a stem, use a ballpoint pen to wrap the end of each point around create a loop.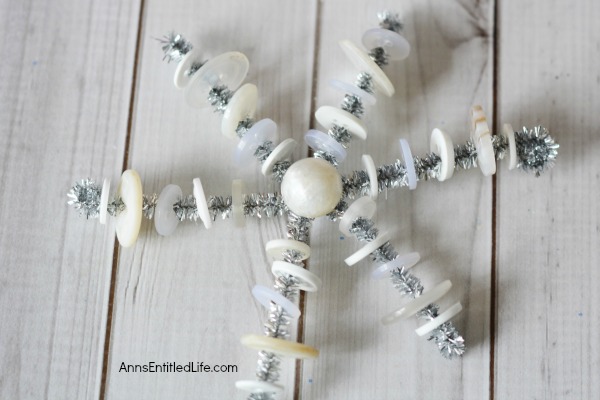 ● Add a "fancy" button to the center with hot glue.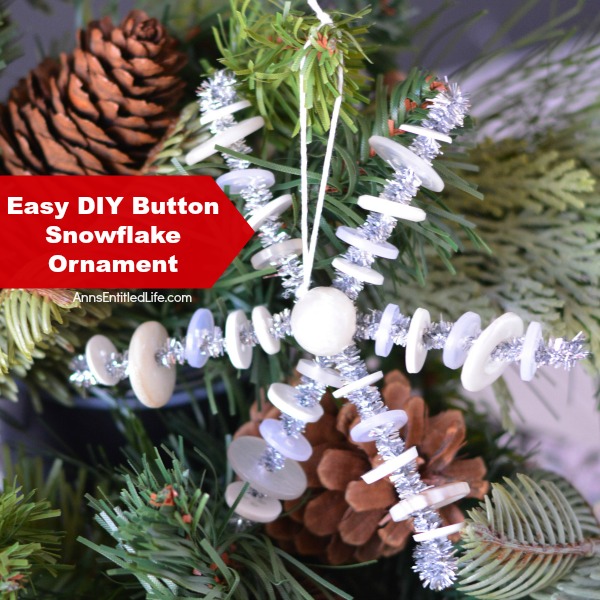 ● Tie a piece of embroidery thread, ribbon or twine onto your snowflake to hang.
● This simple craft can add sparkle to your tree inexpensively! It takes but a few minutes to make, and you have used items that are probably already in your home.
---
● Disclosure: the links in this post may be affiliate links.
● For more Holiday posts on Ann's Entitled Life, click here.
● For more Craft posts on Ann's Entitled Life, click here.
● If you enjoyed this post, be sure to sign up for the Ann's Entitled Life weekly newsletter, and never miss another article!
---