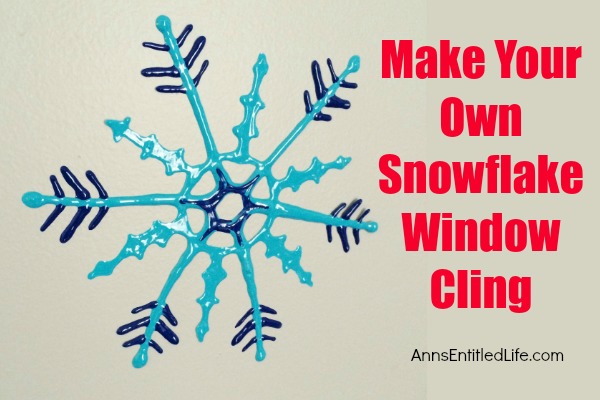 Looking for a fun project to make with your children or grandchildren this winter? How about window clings!? Make your own snowflake window cling using these easy step by step directions. This is a great activity to beat winter boredom, when someone has the sniffles, or to just decorate your windows for winter!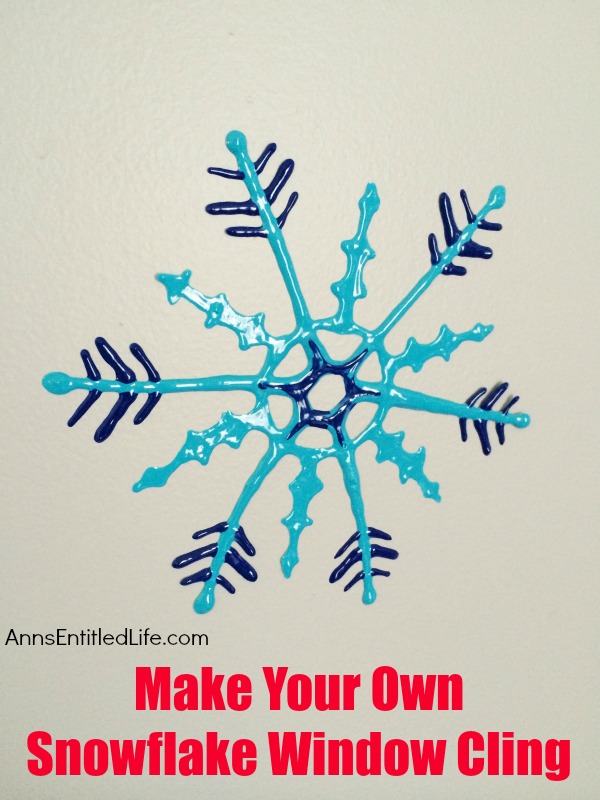 ● To print the Snowflake Window Cling instructions, click here.
Snowflake Window Cling Materials:
● Light Blue Paint
● Darker Blue Paint
** Note: if you don't already own puffy paints, this 20 pack is a great price for a starter kit (and has all the colors needed for this project)
● Page Protector

● Snowflake Window Cling Template
● 8 1/2″ x 11″ Paper
● Scissors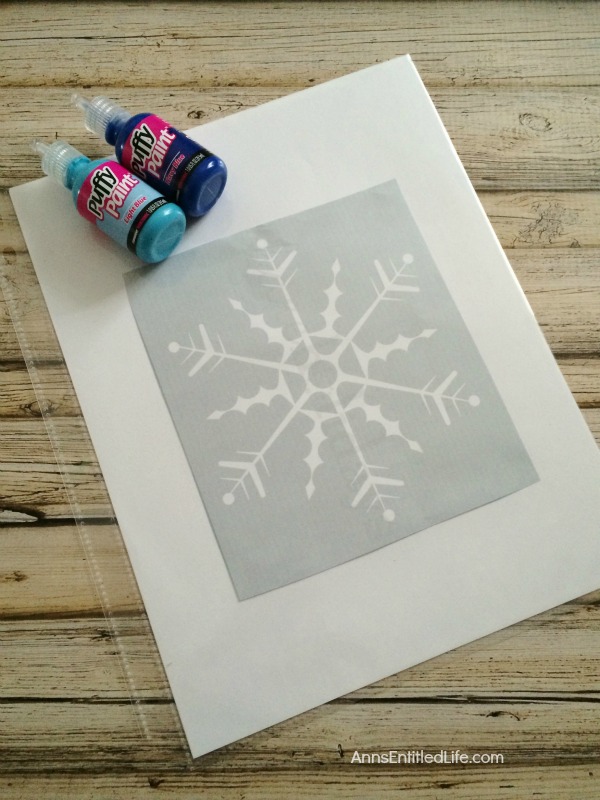 Snowflake Window Cling Directions:
● Print out the snowflake cling template. Cut out the general shape.
● Insert a sheet of 8 1/2″ x 11″ sheet of paper into one of the page protector.

● Place your snowflake picture into the page protector, on top of the whole sheet of paper.
● You are painting on the page protector.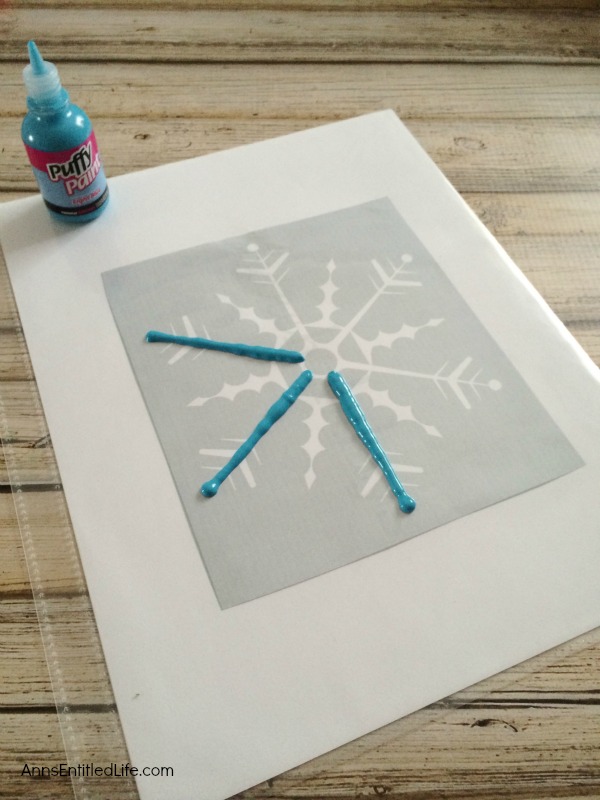 ● Begin with the straight lines of the snowflake with the light blue paint.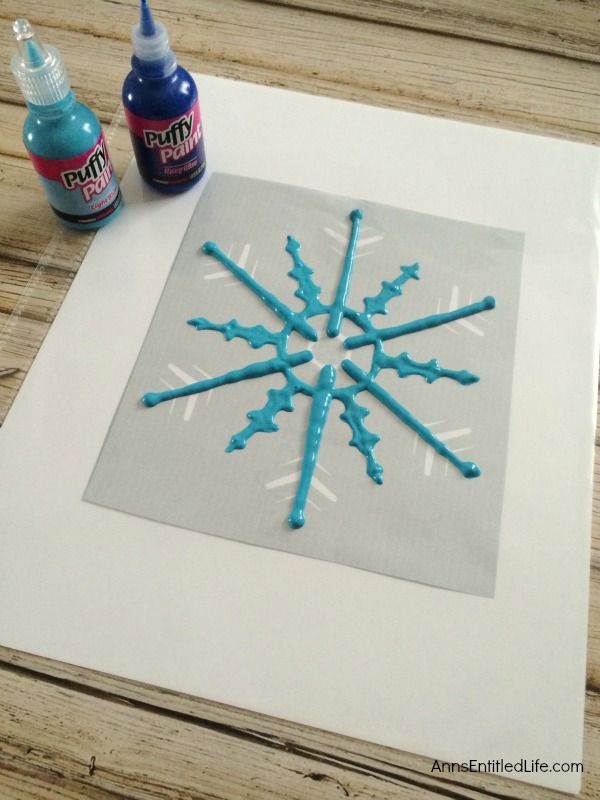 ● Paint all the straight lines before moving on to the smaller snowflake details.
● Make certain your lines of paint are thick; it will make it a lot easier to peel off the snowflake window cling later.
● If some of the areas are too small to paint around, just layer your puffy paint.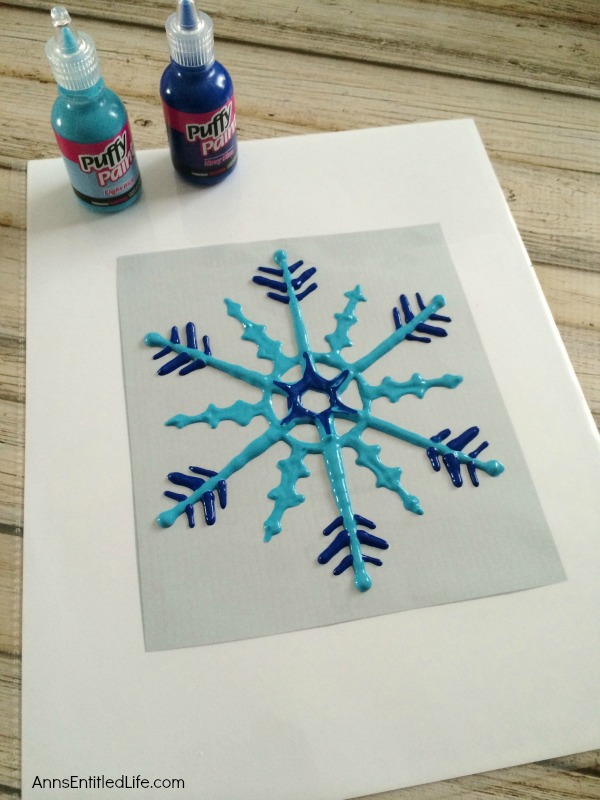 ● Once the light blue straight lines are completed, switch to the dark blue puffy paint and, working top down, complete the details of the snowflake.
● Note: You can use any color combination you like to make the snowflakes. Blue shows well, so that is why it was chosen for this tutorial.
● When finished, set your painted template somewhere where it will not be disturbed.
● Allow to dry for 24 hours.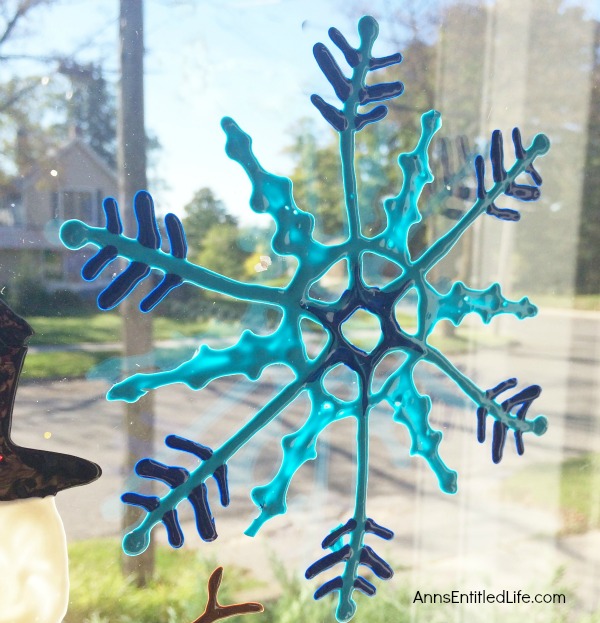 ● Once your snowflake cling is dry, peel it off carefully.
● Your snowflake cling is now ready for you to hang on your window or mirrors.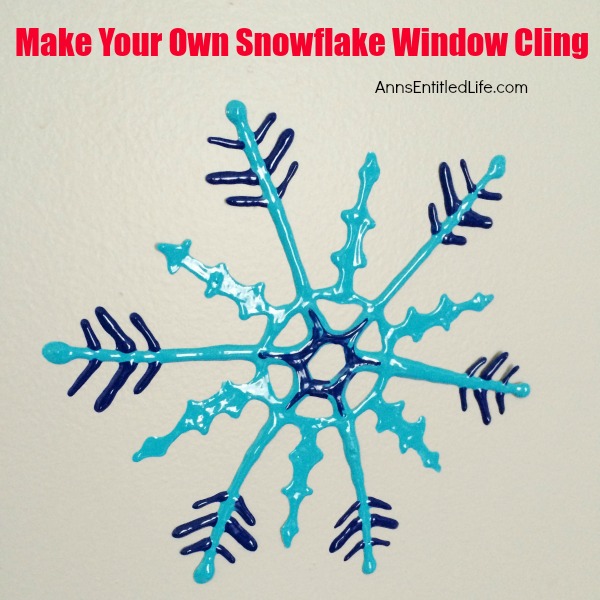 Warning: do not keep snowflake on your windows for an extended period of time or during hot weather as they will be difficult to remove.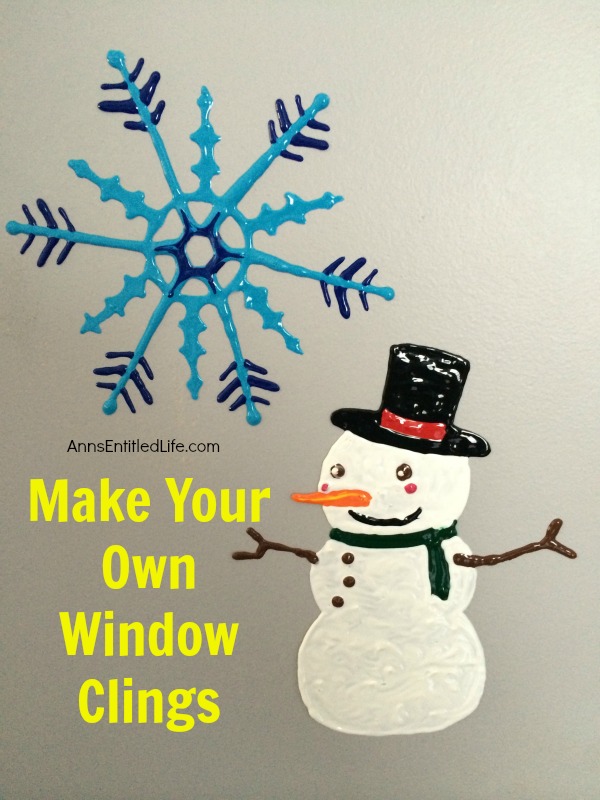 ● For instructions on how to make the Snowman Window Cling shown in this photo, click here.
---
● Disclosure: the links in this post may be affiliate links.
● For more Holiday posts on Ann's Entitled Life, click here.
● For more Craft posts on Ann's Entitled Life, click here.
● If you enjoyed this post, be sure to sign up for the Ann's Entitled Life weekly newsletter, and never miss another article!
---