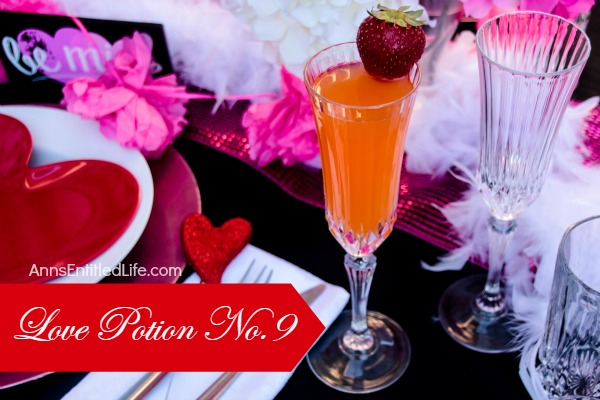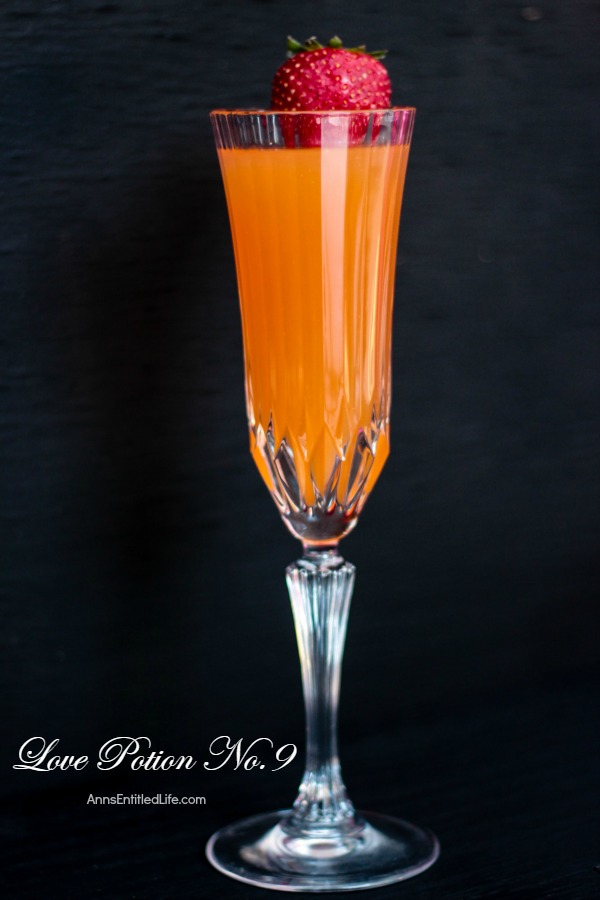 Love Potion No. 9 Cocktail Recipe
By Ann
While you may not start kissing everything in sight, you will definitely develop a deep infatuation with this delightful and delicious cocktail!
Prep Time: 3 minutes
Ingredients:
● 3 oz Chardonnay
● 1 oz Kinky Liqueur
● 1 oz Nectarine Juice
● 3 Ice Cubes
● 1 Ripe Strawberry (for garnish)
Directions:

● In a martini shaker, combine chardonnay, Kinky liqueur and nectarine juice. Add ice cubes and shake vigorously.
● Strain into a chilled champagne flute.
● Garnish with a ripe strawberry.
● Makes 1 Love Potion No. 9 Cocktail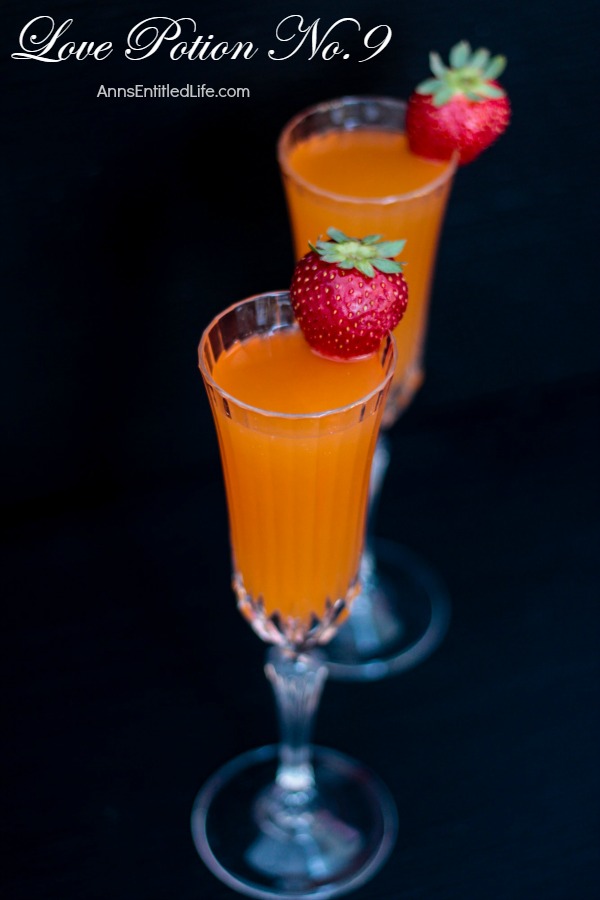 ● To view various champagne flutes
, simply click here.
● To print the Love Potion No. 9 Cocktail Recipe, click here.
As always, drink responsibly and please don't drink and drive.
---
● Disclosure: the links in this post may be affiliate links.
● If you enjoyed this post, be sure to sign up for the Ann's Entitled Life weekly newsletter, and never miss another article!
● For more liquor and wine cocktail recipes, tips and reviews, click here.
● Ultimate Guide to Non-Alcoholic Bar Basics
---