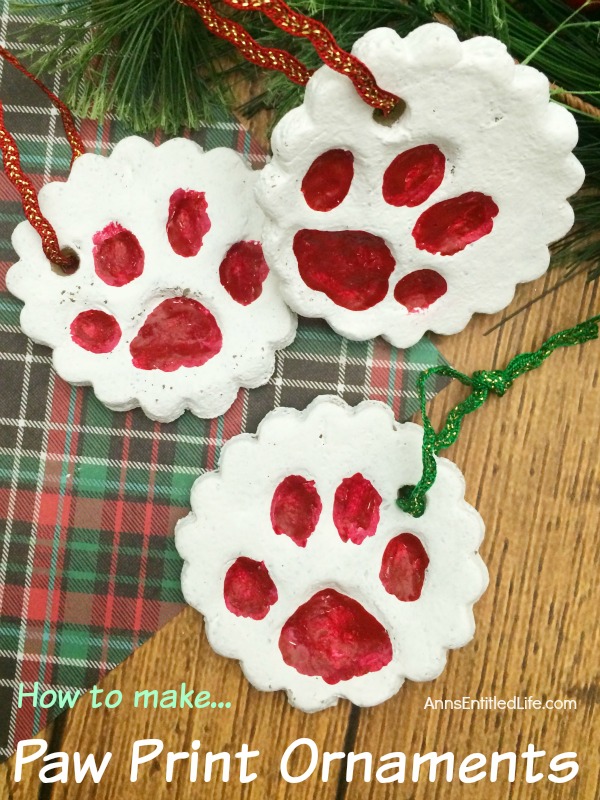 Paw Print Ornaments
Make Your Own Paw Print Ornaments in just minutes, and cherish the results forever. Now you can decorate for the holidays with a paw print of your favorite pet, without an expensive paw print kit! Follow these easy step by step directions and hold dear the memories of your furry friend for a lifetime.
Paw Print Ornaments Materials
To make the salt dough for the ornaments:
● 1 cup Salt
● 1 cup Flour
● ½ cup Water
Bake for 2 hours at 175º
Paw Print Ornaments Mise en Place
● Round or Scalloped Cookie Cutter

● Parchment Paper
● Enamel Paint
: Red and White were used in this project
● Paint Brushes
● Drink Straw

● Decorative String or Ribbon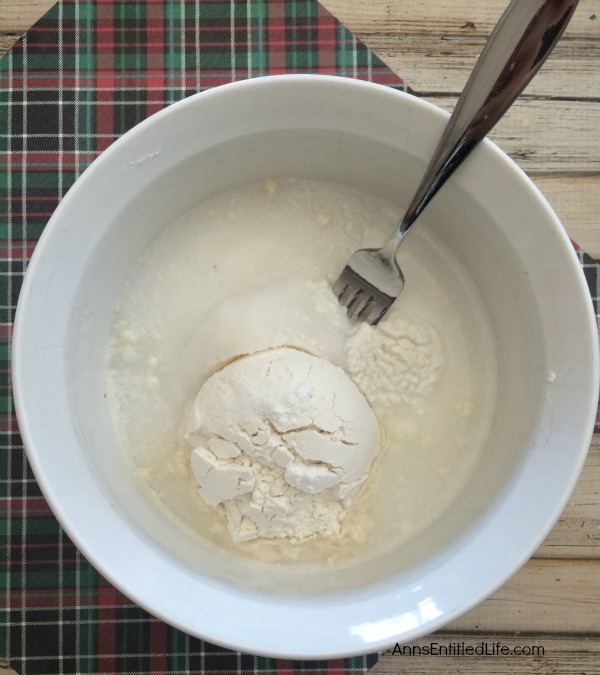 Paw Print Ornaments Directions
● In a large mixing bowl, combine salt, flour, and mix until you get a thick dough.
● Add a little more water if your dough is too thick or a little more flour if your dough is too thin.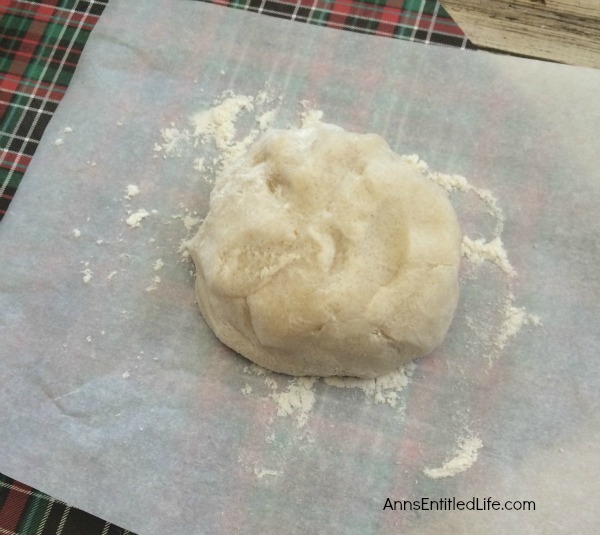 ● Place your dough onto a floured piece of parchment paper and roll it out with a rolling pin.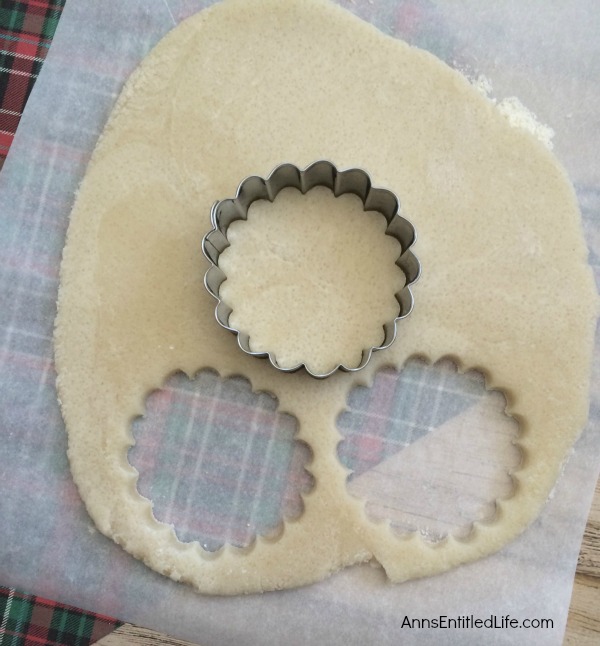 ● Cut out several pieces with your scalloped cookie cutter.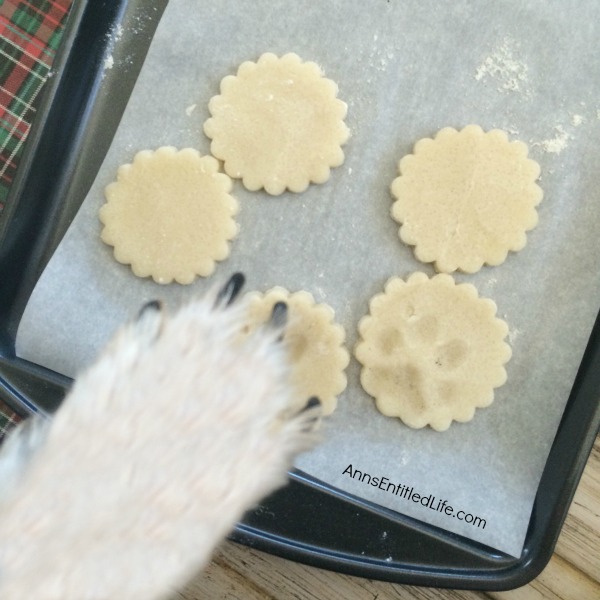 ● Place your dough cut outs onto a parchment paper lined baking pan.
● Now your pup's turn to help, gently take your dog's paw, and press it onto your ornaments.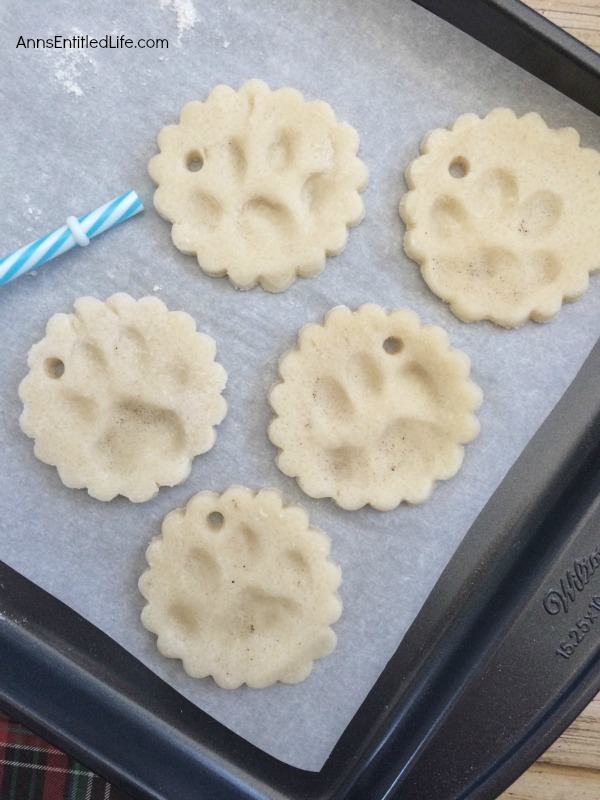 ● Use the tip of a straw to cut out small holes at the top of each ornament.
● Bake for two hours in a preheated 175º oven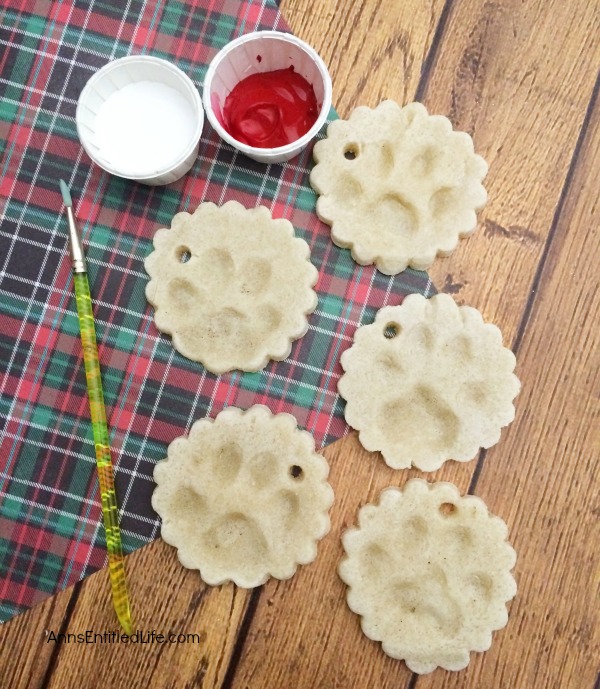 ● After your paw print ornaments have baked, let them cool for 30 minutes.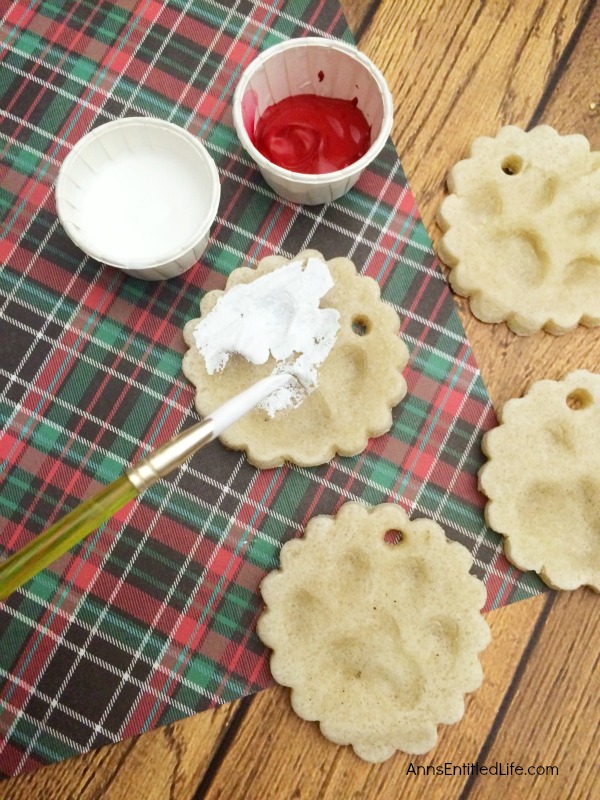 ● Now your kids or you can paint the paw print ornaments. Use different colors, add glitter, write names with paint pens, add dates! There is no limit to what you can do to decorate these great paw print ornaments.
● These paw prints were painted white (a light color) background, and red to emphasize the paw print itself.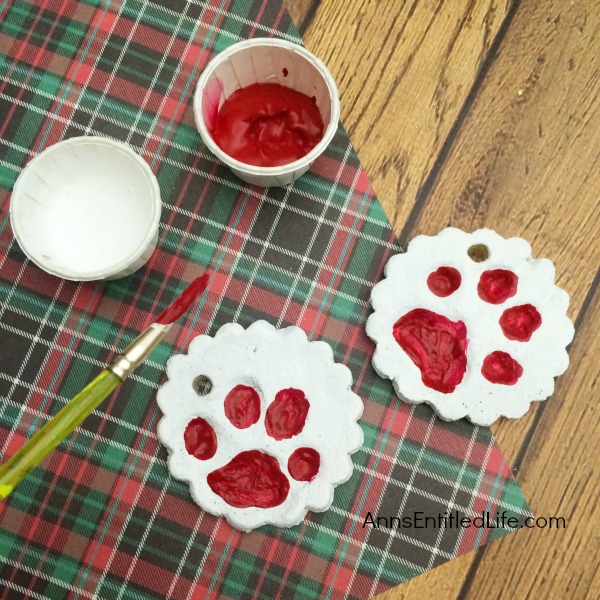 ● Finally, after your paint has dried, tie a piece of string or ribbon in the little hole and hang up for all to enjoy!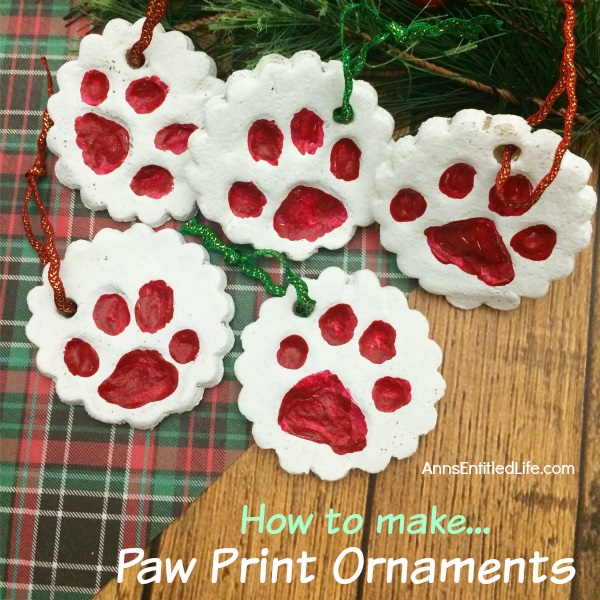 ● To print the Paw Print Ornament instructions, click here.
---
● Disclosure: the links in this post may be affiliate links.
● For more Holiday posts on Ann's Entitled Life, click here.
● For more Craft posts on Ann's Entitled Life, click here.
● If you enjoyed this post, be sure to sign up for the Ann's Entitled Life weekly newsletter, and never miss another article!
---