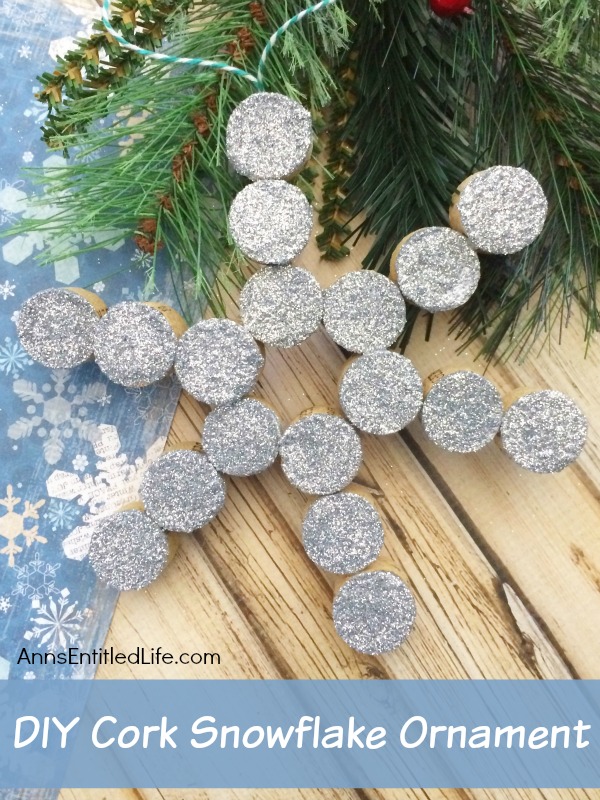 If you have saved wine corks, this is a cute and easy holiday craft for you! Make your own snowflake ornaments to hang on your Christmas tree, to give as gifts, or as a fun and simple craft to keep the kids busy on a cold winter day.
DIY Cork Snowflake Ornament
I cannot be the only one with a lot of saved wine corks. This is a pretty easy, yet clever and useful way to repurpose all those corks you have been saving. These DIY cork snowflake ornaments can be glittered any color. If giving as a gift, tape the string to the front of a present instead of a bow! I often do that with ornaments, and people seem to like the extra little gift.
Like all crafts on Ann's Entitled Life, this is pretty darned easy. This one is so simple that older children (under adult supervision for the cutting and hot gluing) can do it too!
DIY Cork Snowflake Ornament Materials:
● 9 Wine Corks
● Silver Paint

● Silver Glitter

● Sharp Knife
● Glue Gun
● Glue Sticks
● Decorative Twine or Ribbon
DIY Cork Snowflake Ornament Mise en Place:
● Microwave Safe Bowl
● Water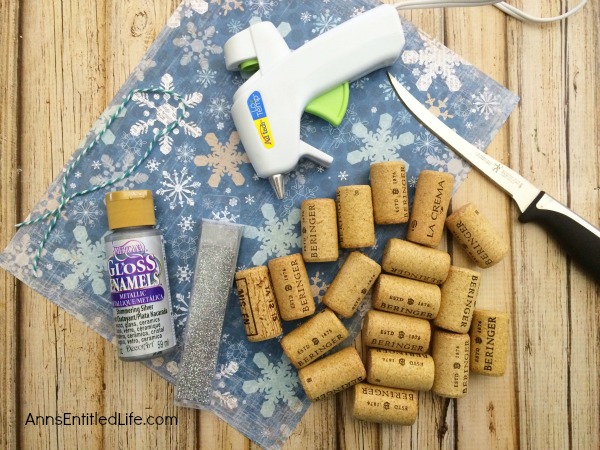 DIY Cork Snowflake Ornament Directions:
● Put your corks in a bowl of water and microwave for about a minute and a half (or until your water is hot)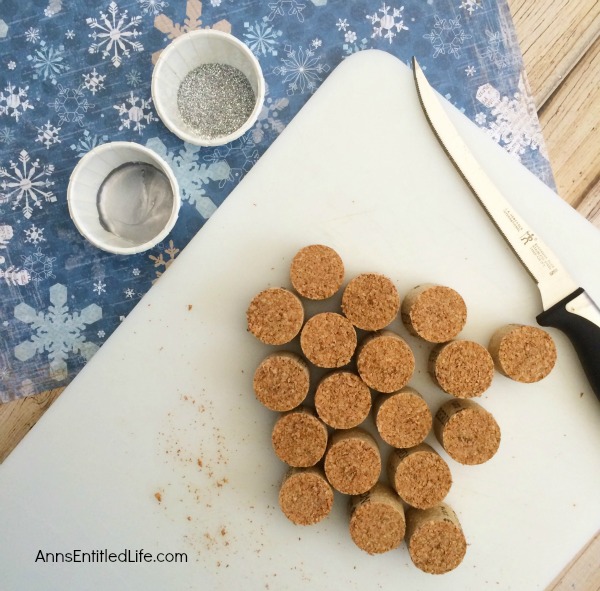 ● Remove your corks from the water, cut your corks in half and let them dry.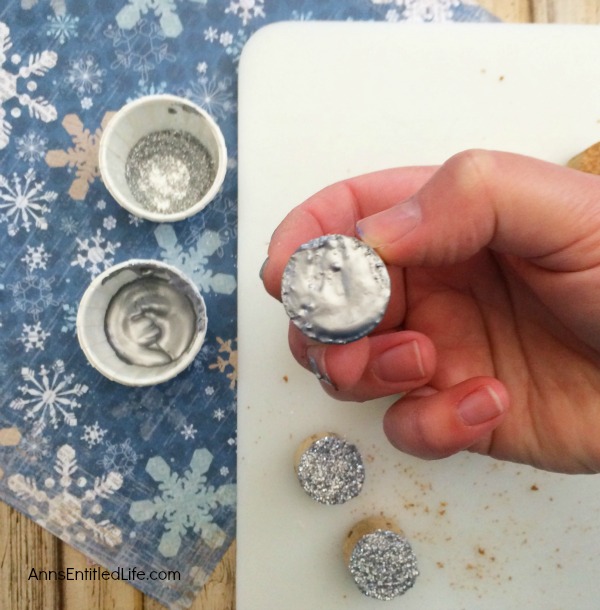 ● Once your corks are dry, dip the rough end of your cork into your silver paint, just covering the tip.
● Now dip the same end of the cork, while paint-wet, into your glitter.
● Let your paint dry for several hours.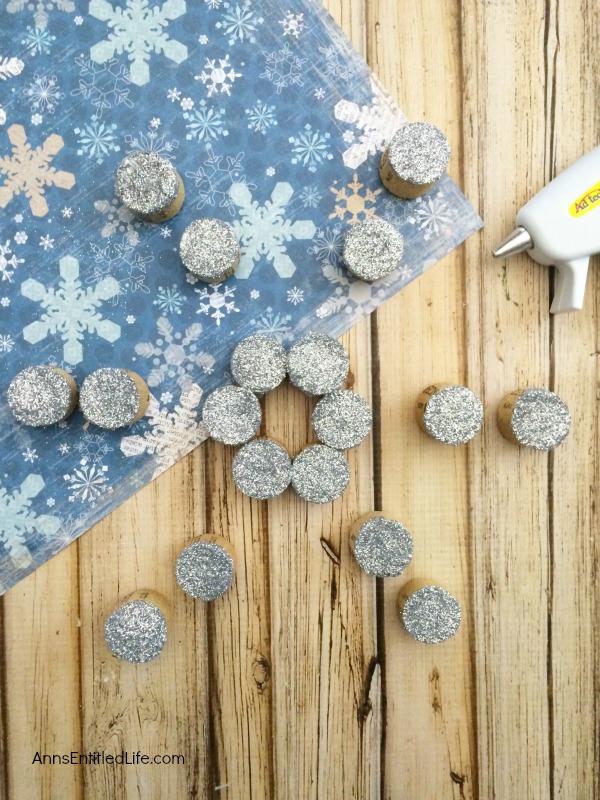 ● Hot glue six (6) of the half-corks together in a circle, glitter side out.
● Next, glue two (2) half-corks off of each middle cork, glitter side out.
● Hot glue a piece of twine onto the back middle of your ornament for a hanger.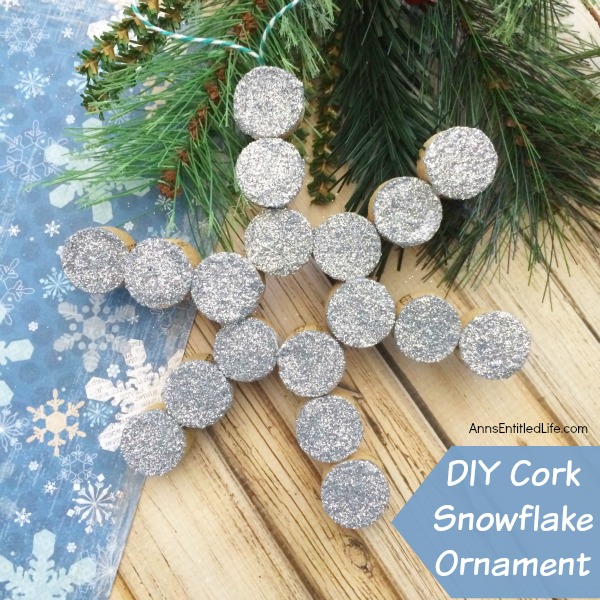 ● Allow to cool, and now your ornament is ready to hang, or give as a gift!
● To print the DIY Cork Snowflake Ornament instructions, click here.
---
● Disclosure: the links in this post may be affiliate links.
● For more Holiday posts on Ann's Entitled Life, click here.
● For more Craft posts on Ann's Entitled Life, click here.
● If you enjoyed this post, be sure to sign up for the Ann's Entitled Life weekly newsletter, and never miss another article!
---