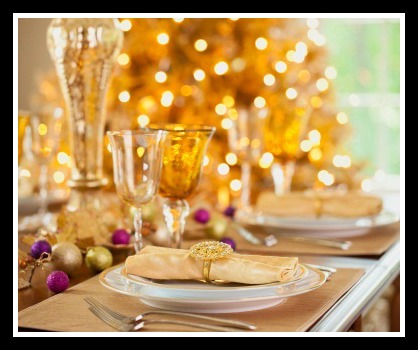 Have you started anything yet? Shopping? Projects for decor? Cooking?
I have done absolutely nothing to prep since last month. This makes me behind schedule. While last month I was doing quite well for 4 months out, at 3 months out I still have another week of cookies to bake for 15 Days of Holiday Cookies. I still have to schedule a second week of 15 Days of Holiday Cookies too. One week is completely done – baked and scheduled, and the plans were in place to have all three weeks finished by the end of September. Plan-sman I am not going to make that deadline.
Oh! One thing I did do was schedule my niece to decorate! I haven't decorated my whole house in years. Hubby and Sonny-boy refuse to help me, and it is too much for one person, so years ago I got my niece to come over and put up at least one tree and decorate the banister. Since we are replacing that banister in January, I am going to give her the green light to go nuts decorating it this year – I may not have anything on it next year. 😛
While she does that, I do the outside lights, the wreathes and a second tree. I plan on having the house decorated in November. Yeah yeah, but we have to go down to Florida before Christmas, and there is no way I am coming home and running around like a chicken trying to do everything necessary to host 20+ people the week before the holiday. As it is I have the cleaning ladies and my hair appointment scheduled that I have to attend to the week before (and those are important!)
Hubby and Sonny-boy move furniture and set up the tables for Christmas Eve. And, Hubby does a lot of the cooking.
Hmmmm so I guess I did accomplish a few things this past month – I schedule decorating, hair and cleaning services for the holidays!
So, how are your holiday preparations going!?
---