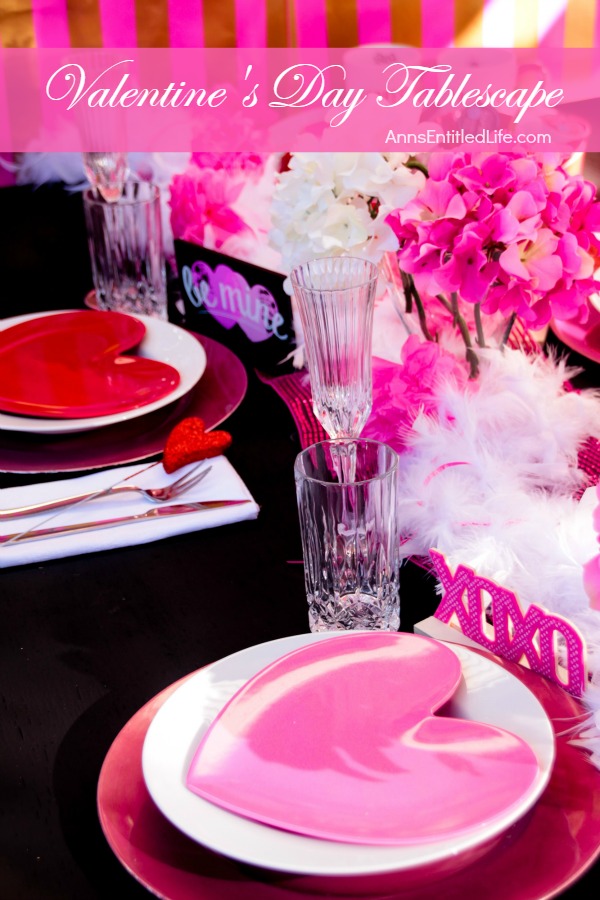 Hosting a Valentine's Day Dinner? Dressing up the table for Valentine's Day? This beautiful Valentine holiday tablescape features white, red and pink. A lovely bold theme to compliment your delicious dinner.
It's hard to believe Valentine's Day is almost here. Instead of spending a lot of money on Valentine's Day, why not celebrate at home with your special someone or special someones! The kids loved to be included in holidays. Another idea is to have invited a few couples over and have a Valentine's Day dinner party.
If you are looking for table decoration ideas for a special Valentine Day dinner, lunch or party, check out this Valentine's Day Tablescape idea.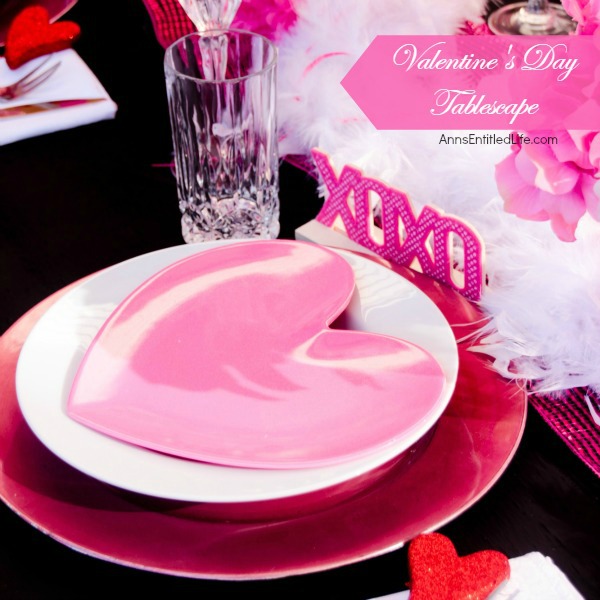 Supplies needed for this look for four people:
● 4 Heart Shaped Mini Plates
(think Salad or Dessert Plates)
● 4 White Plates
● 4 Pink Chargers

● 4 Sets of Silverware
● 4 White Romantic Napkins (or napkins with Lace)
● 2 Long White, Pink OR Red Feather Boas
● Pink Paper Tissue Flowers Garland
● 4 Champagne Flute Glasses

● 4 Crystal Drinking Glasses
● 2 Small Clear Vases
● White and Pink Imitation Hydrangeas
● Assorted Valentine Trinkets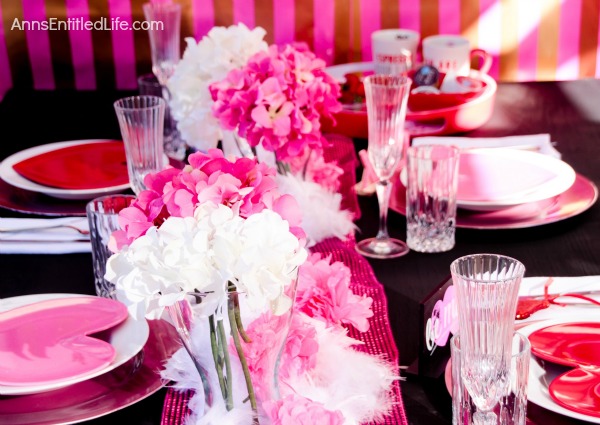 ● Start with a black or white table cloth. You are layering pink and red, so the dark or white will help the pink and red "pop"!
● Instead of a traditional table runner, lay the center of the table with 2 White (or pink or red) Feather Boas stretched across the table.
● Place Pink Paper Tissue Flower garlands alongside the Boas.
● Place the Vases with Hydrangeas towards the center of the table.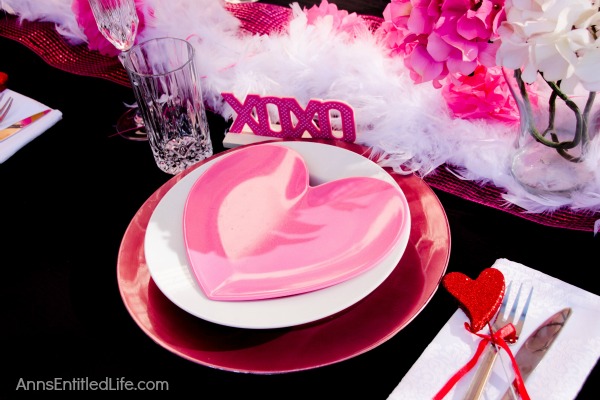 To set the table:
● Place down Pink Chargers, top with a white plate.
● Place the heart-shaped plates directly on top of the white plates.
● Place silverware and napkins to the right of the plates.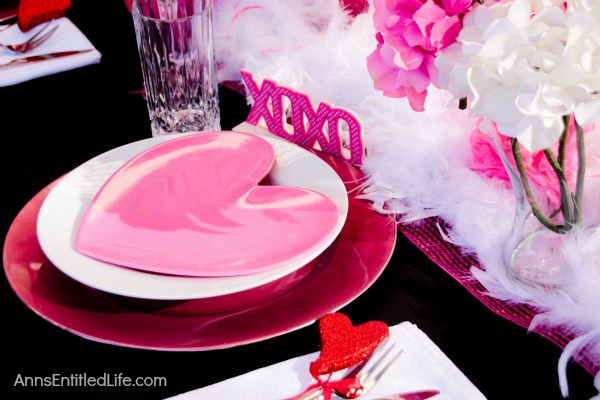 ● Place a set of glasses to the left of each table setting.
● Place assorted Valentine Decor around the table. The "Be Mine" and "XOXO" signs are from the dollar section of Target!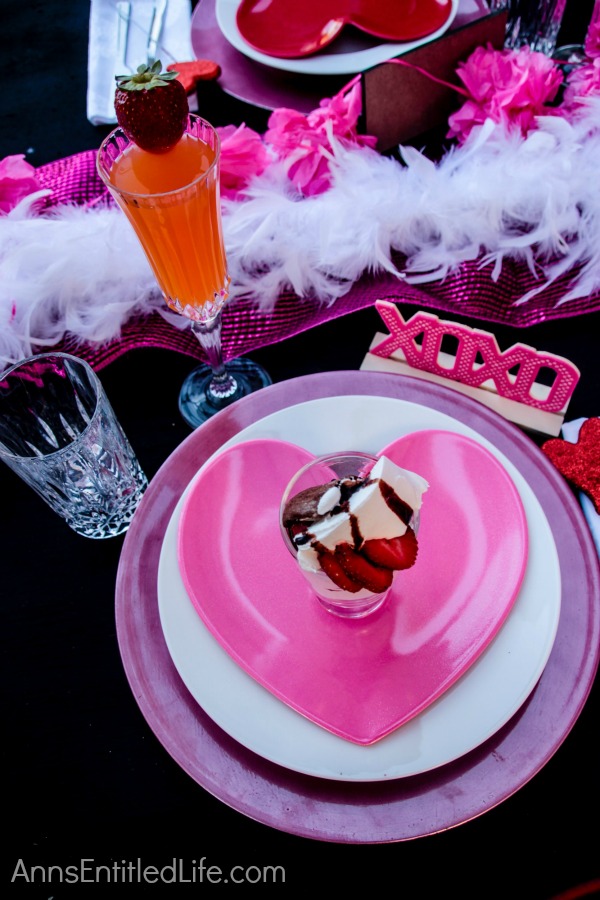 The recipes featured on this tablescape are:
● Love Potion No. 9 Cocktail Recipe
● Strawberry Brownie Sundae
---
● Disclosure: the links in this post may be affiliate links.
● For more Holiday posts on Ann's Entitled Life, click here.
● For more Craft posts on Ann's Entitled Life, click here.
● If you enjoyed this post, be sure to sign up for the Ann's Entitled Life weekly newsletter, and never miss another article!