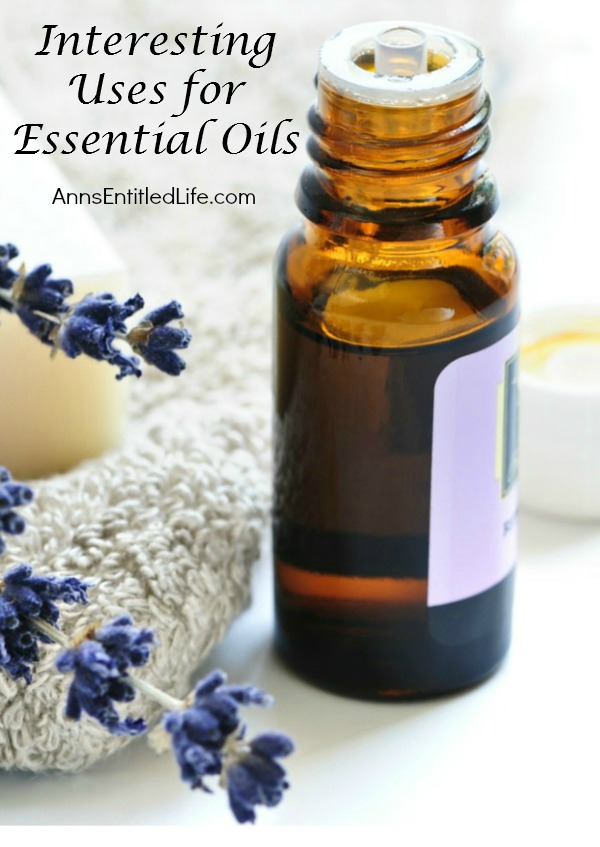 Interesting Uses for Essential Oils
Throughout history, essential oils have been proven to have a variety of benefits. Ancient Egyptians used essential oils in medical practice as well as beauty treatments. Some essential oils were even exchanged for gold!
The Greeks also used essential oils, mostly in aromatherapy and massage. They've also been used for healing, as their anti-bacterial properties are known to be powerful.
It is important to research essential oils before purchasing them. Not only can some mixtures be harmful, some essential oils are simply "knock offs" and will not provide the benefits that therapeutic grade essential oils will. Do not use essential oils in open wounds or in your eyes.
Diluting essential oils with a carrier oil such as sweet almond oil is best, especially for new users.
Lavender Essential Oil
● Lavender is one of the most well-known essential oils, and is very popular due to its wonderful fragrance. Lavender Essential Oil
is used in many products, especially bath salts and lotions. Many moms swear by lavender because it helps babies (and moms!) sleep.
● For a calming effect, rub Lavender Essential Oil
on your feet. If you prefer, create a lavender lotion/rub for this purpose. You can use fresh lavender, or Lavender Essential Oil
for this purpose. Both work well.
● Lavender Essential Oil
is a great scent to add to the landry.
● Lavender Essential Oil
has been reported to help control dandruff.
● Lavender may also help relieve pain from a sunburn.
Peppermint Essential Oil
Peppermint oil has a strong scent – one that most people either love or hate; and I personally adore peppermint!
● Peppermint Essential Oil
has been shown to relieve headache, migraine, muscle, joint, and neuropathic pain in some people. Try a bit in your tea!
● Peppermint Essential Oil
can help with inflammation, so it's a great oil to use in a muscle rub.
● Another use for Peppermint Essential Oil
that many people don't know about: you can deter ants, roaches, and even mice by placing cotton balls dipped in peppermint oil near entry points of your home – and entry points for critters, such as under the sink.
Melaleuca Essential Oil
● Melaleuca Essential Oil
helps control of dandruff – just mix a few drops in your shampoo.
● Help prevent acne by adding 1 drop of Melaleuca Essential Oil
to your normal cleansing routine.
● You can also use Melaleuca Essential Oil
in your laundry cycle as a fabric softener. Add 2 drops melaleuca to 1 cup vinegar.
Cedarwood Essential Oil
Cedarwood
is an underrated essential oil. . You don't hear a lot of people talking about its benefits, but there are many.
● Use Cedarwood Essential Oil
in a calming roll-on or use in a defuser for a relaxing effect.
● Cedarwood supports healthy respiratory function, eases anxiety and tension, and if mixed with coconut oil, makes for an awesome back massage.
● Some people even add a drop to mascara to help lengthen and strengthen eyelashes!
● Cedarwood Essential Oil
is highly astringent and therefore used by many people with oily skin. It has been credited with reducing redness, and helping reduce itching.
What are your favorite uses for essential oils?!?
Note: None of this is meant as medical advice. I am not a doctor, and do not play one on the internet. Please consult a physician if you have any questions about using essential oils so your doctor can better explain to you the benefits, possible side effects, and any warnings about essential oils.
---
Disclosure the links in this post may be affiliate links.
● For more Household Tips on Ann's Entitled Life, click here.
● Click here for more Library Topics on Ann's Entitled Life.
● Enjoy this post? Sign up for the Ann's Entitled Life FREE Weekly Newsletter to stay connected.
---