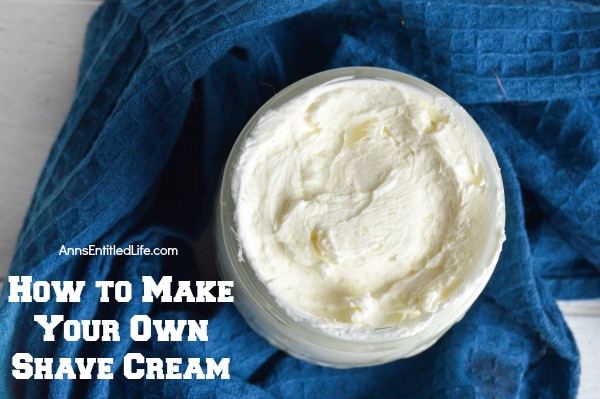 How to Make Your Own Shave Cream
Looking for a soothing, moisturizing and wonderfully fragrant shave cream without all the chemicals found in retail brands? This all natural shave cream is simply fabulous. Make your own shaving cream easily and inexpensively with this simple step by step tutorial.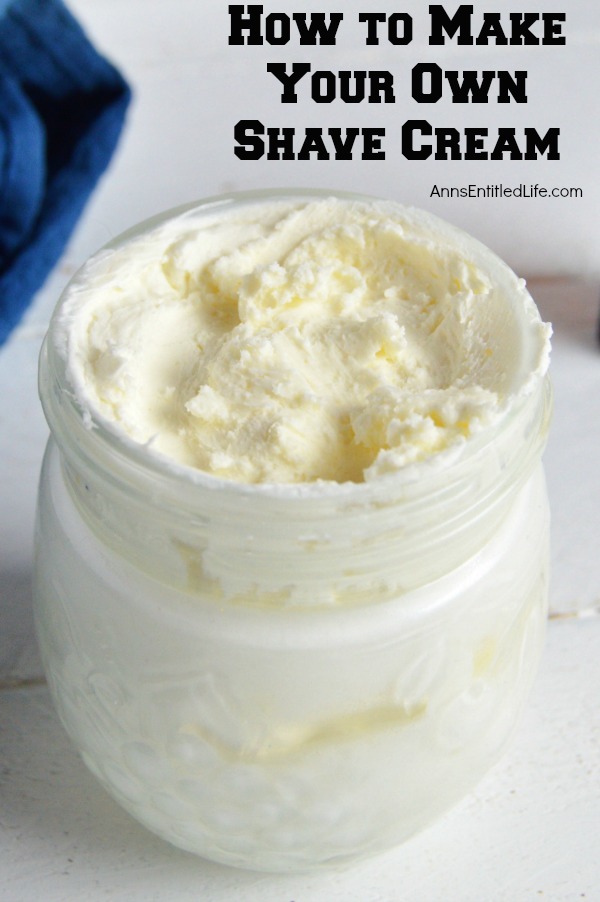 Knowing what is in the product you use on your face and/or body is very comforting. When you make your own beauty products, you definitely have peace of mind. This shave cream recipe is quite simple, and can be made with the essential oil of your preference if you don't care for Eucalyptus Essential Oil.
Make Your Own Shave Cream Utensils:
● Measuring Cup

● Double Boiler

● Spoon
● Spatula

● Hand Mixer

● Air Tight Container (approximately 12oz)
Make Your Own Shave Cream Ingredients:
● ¼ cup Shea Butter

● 1 cup Coconut Oil

● ¼ cup Olive Oil

● 8 drops Eucalyptus Essential Oil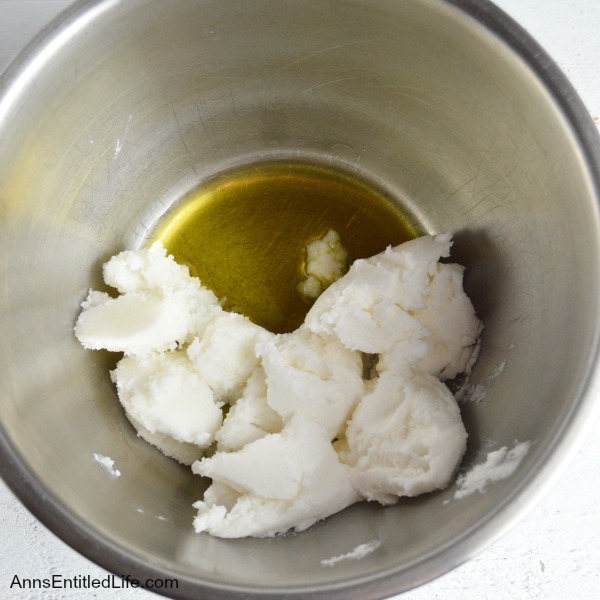 Make Your Own Shave Cream Directions:
● Fill a double boiler
base with a few inches of water, and turn on medium heat; bring to a boil. If you do not have a double boiler, simply use two pots of the same size. Fill the bottom pot with a few inches of water (I usually use about a third of the pot myself) and bring to a boil over medium heat. The second pot will go on top of that first pot, (but not touch the water!) and where you will mix together your products to liquefy. A double boil allows for a slow melt, and makes sure nothing burns.
● Add Shea Butter
, Coconut Oil
and Olive Oil
to the top of your double boiler.
● Melt ingredients over medium-low heat, stirring constantly.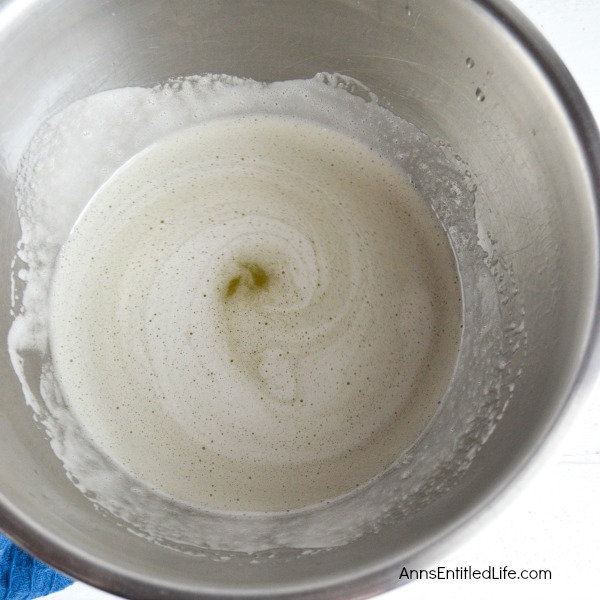 ● Remove from heat; allow to cool 5 minutes.
● Set in the fridge until mixture hardens; approximately 1 hour.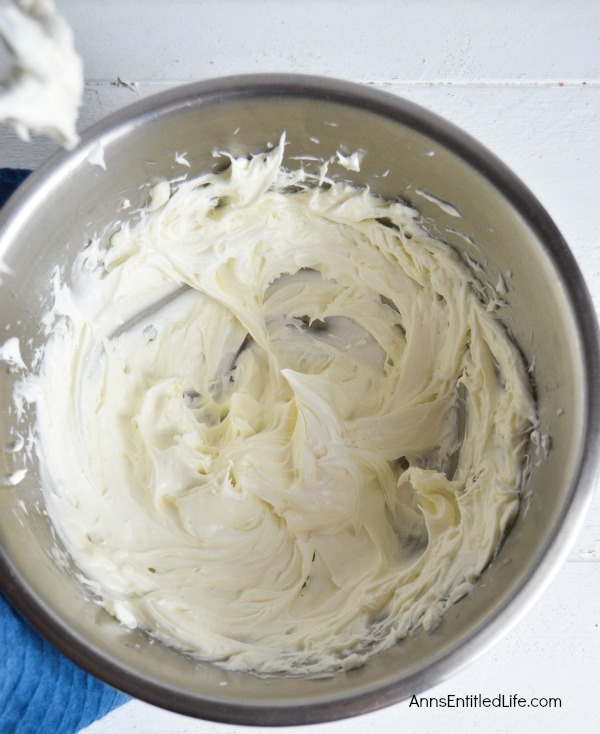 ● Once cooled, add in 8 drops Eucalyptus Essential Oil
(you can substitute a different essential oil if you like) and whip together with a hand mixer 2-3 minutes, until stiff peaks form.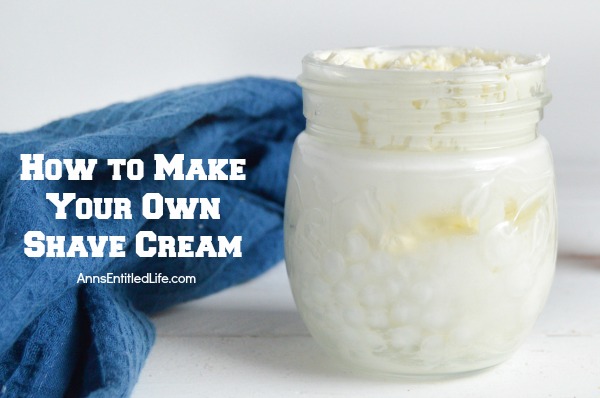 ● Store in an airtight container.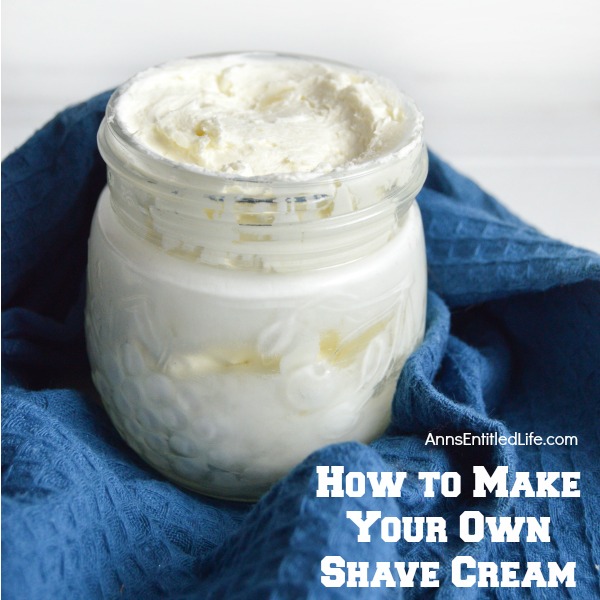 Here are a few tips and tricks for getting a wonderfully close shave:
● Use a good razor. Make sure it is sharp, non rusted (every leave a razor in the shower? yikes)
● Exfoliate before you shave. Use a loofah, buff puff or exfoliating cleanser to lift off dead skin and clear away dirt before you shave.
● Wet your face (legs, underarms, etc) thoroughly with warm water before beginning to shave.
● Use a thick layer of a moisturizing shave cream (such as written above!)
● For a closer shave, shave once going away from the way the hair follicle grows (against the grain so to speak).
● Rinse your blade between strokes.
● Rinse your face with cool water when you have finished shaving. Pat to dry.
Do you have any shaving tips or tricks to share!?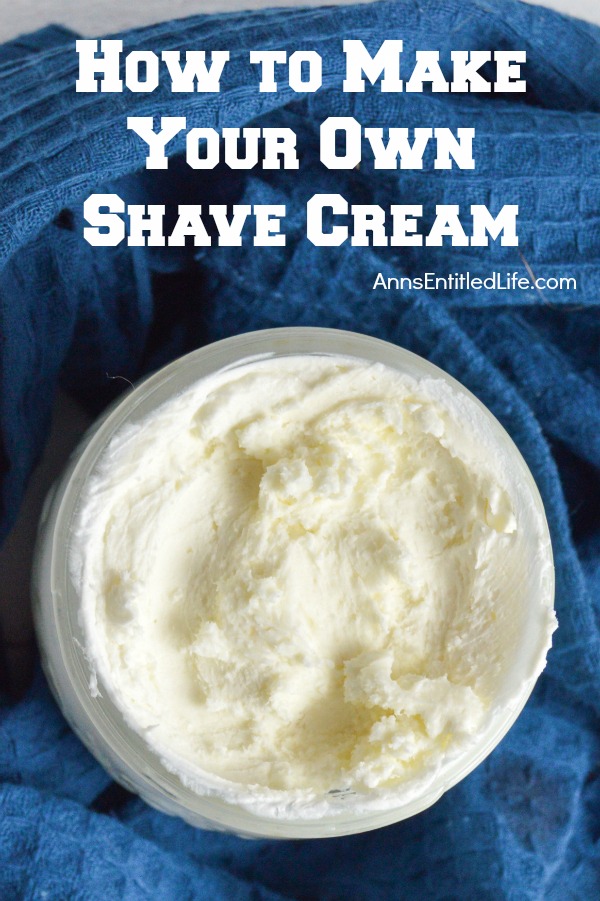 ● To print the Make Your Own Shave Cream Recipe click here.
Note: None of this is meant as medical advice. I am not a doctor, and do not play one on the internet. Please consult a physician if you have any questions about using shave cream so your doctor can better explain to you the benefits, possible side effects, and any warnings about shave cream.
---
● Disclosure: the links in this post may be affiliate links.
● For more DIY Beauty posts on Ann's Entitled Life, click here.
● If you enjoyed this post, be sure to sign up for the Ann's Entitled Life weekly newsletter, and never miss another article!
---