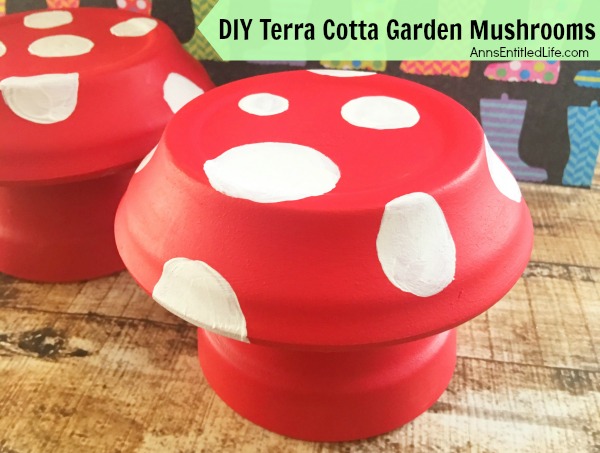 DIY Terra Cotta Garden Mushrooms
Make your own cute garden decor simply and inexpensively! Here's an easy step by step tutorial on how to make these DIY Terra Cotta Garden Mushrooms to brighten up and add a touch of whimsy your gardens.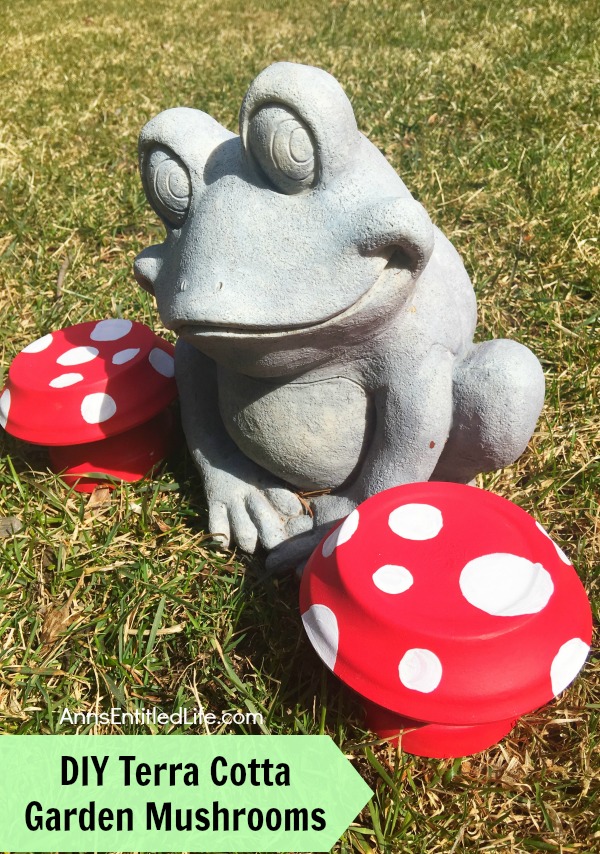 ● To print the DIY Terra Cotta Garden Mushrooms Instructions, click here.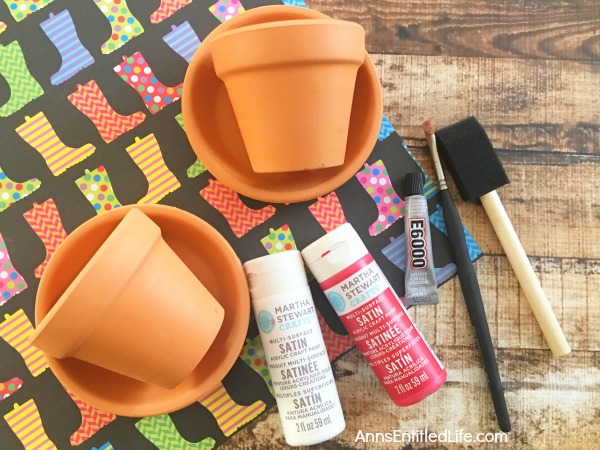 DIY Terra Cotta Garden Mushrooms Materials:
● Terra Cotta Pot
with matching Bottom (any size works!)
● White All Purpose Paint

● Red Paint

● E6000® Craft Adhesive
If you live in a wet area, you may want to use Marine Goop.
It is listed as a "totally weatherproof adhesive and sealant", and I agree with that assessment!
● Art Palette
or Paper Plate
● Foam Paint Brush

● Small Paint Brush
DIY Terra Cotta Garden Mushrooms Directions: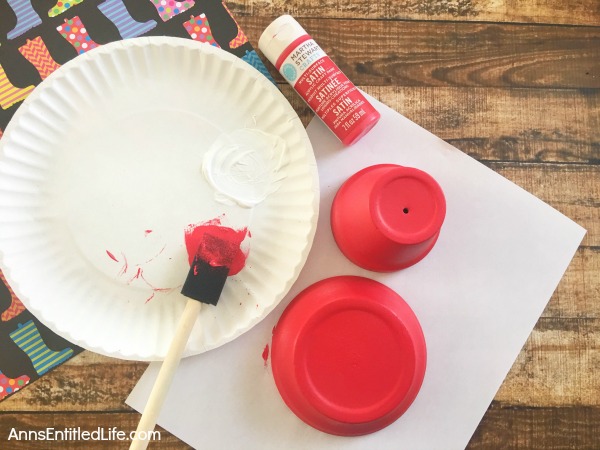 ● Cover your work area in case of spills.
● Squirt several tablespoons of red paint onto an art palette
or paper plate.
● Using a foam paint brush, paint your terra cotta pots and bottoms with your red paint and let dry completely (these dry super fast).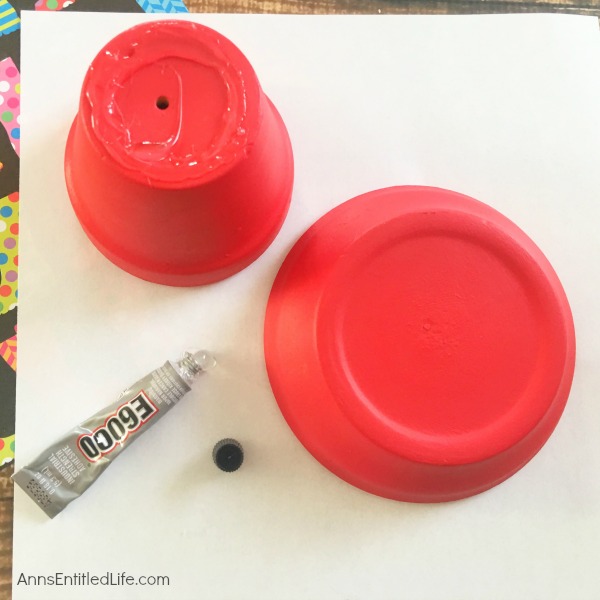 ● Note: Read glue directions before beginning this portion of the project. You want to be in a well ventilated area, and cover the surface of the bench or table before applying. If you use the marine goop
make sure you cover your surface before applying. I use a plastic topped folding table, and Hubby is always crabbing that I leave behind blobs of glue (hey, I can peel it off… eventually).
● Once the terra cotta pot and bottom are dry, place a little glue around the bottom of the terra cotta pots and press the bottom onto the top to look like a mushroom.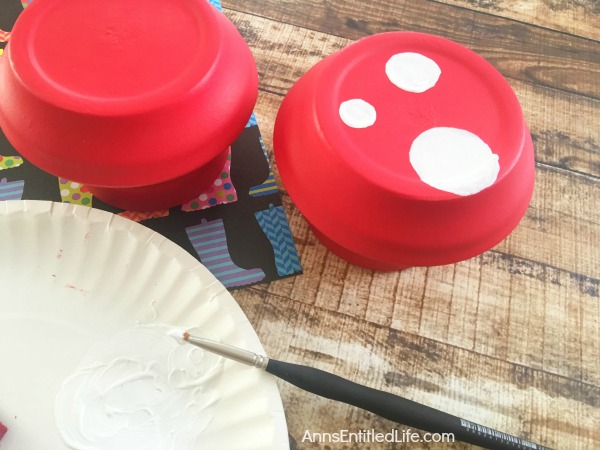 ● Now you can paint white polka dots onto the top of your mushroom using your white paint
and a small paint brush.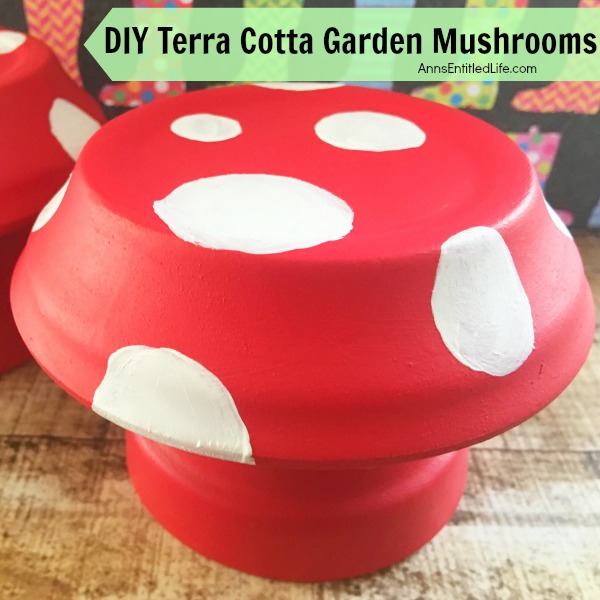 ● Let your mushrooms dry for 24 hours before placing in your garden.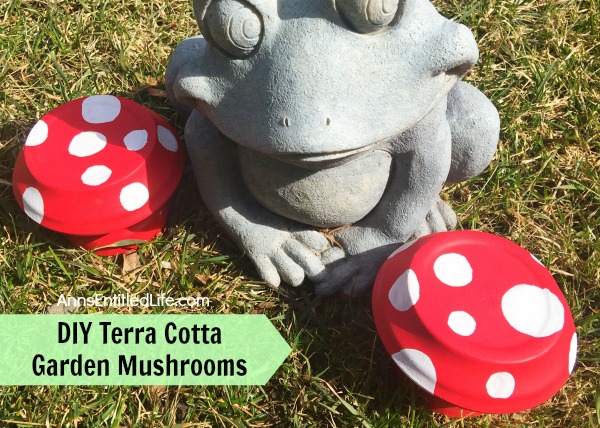 ● For more durability, you can spray with a sealant.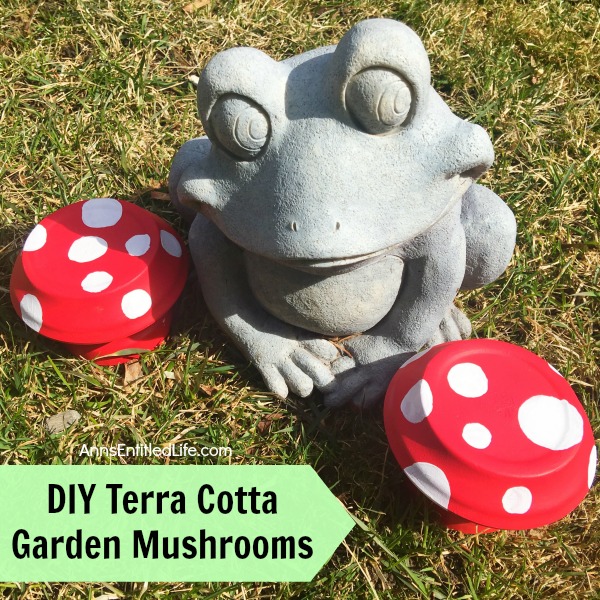 ● Display in your garden, on your patio or deck, or if you did small terra cotta mushrooms, next to your plants on your windowsill!
---
● Disclosure: the links in this post may be affiliate links.
● For more How Does Your Garden Grow on Ann's Entitled Life, click here.
● For more Craft posts on Ann's Entitled Life, click here.
● If you enjoyed this post, be sure to sign up for the Ann's Entitled Life weekly newsletter, and never miss another article!
---