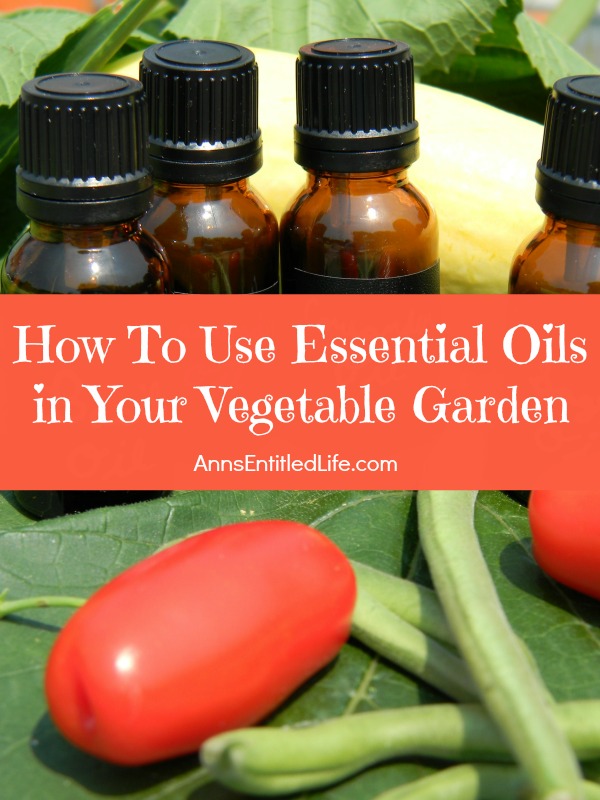 How To Use Essential Oils in Your Vegetable Garden
Essential oils are awesome to use inside and outside the house. Using essential oils when watering your vegetable garden is just pure genius. Essential oils are concentrated oils derived from seeds, nuts, fruits, and leaves. Many plants have amazing benefits to aid our growing gardens. Using the oils naturally found in these plants when watering is a great way to quickly get the nutrients or pest control properties to the plants right away.
Many plants have symbiotic relationships with other plants in the garden. This means they help each other when planted next to each other.
Basil Essential Oil
● Basil Essential Oil to water is a 3:1 ratio, which means that you need to mix three drops of Basil Essential Oil to one gallon of water. Gently pour this mixture onto your plants monthly, or more often if needed.
● Plants that benefit from being watered with Basil Essential Oil include asparagus, broccoli, potatoes, tomatoes, and roses.
● Basil also repels flies – so it is perfect to add to your homemade insecticide soap.
Lavender Essential Oil
● Lavender is one of those plants whose essential oils can be used in so many things, especially as an added benefit to your vegetable garden. When you can't plant lavender near your veggies, water them with a 3:1 ratio of Lavender Essential Oil. That means three drops of Lavender Essential Oil to one gallon of water.
● Fruits and vegetables that love lavender include green beans, apples, and grapes.
● Lavender also repels many insects away from the garden including flies, mosquitos, ticks, chiggers, and moths.
Sage Essential Oil
● Sage and lavender are cousins in the plant world and have many similar beneficial effects on other surrounding plants. Use a 3:1 watering ratio with Sage Essential Oil. That means three drops of Sage Essential Oil to one gallon of water.
● Plants that love to be planted near Sage and can benefit from Sage Essential Oil mixed in the water are Brussels Sprouts, cabbage, carrots, cauliflower, cucumbers, and zucchini. 
● Cutworms and ticks are not fans of Sage in the garden.
Coriander Essential Oil
● When you want to attract beneficial insects like ladybugs, lacewings, butterflies, and bees to your garden then you want to use Coriander Essential Oil. Water your garden using six drops of Coriander Essential Oil to one gallon of water. Make certain you water the garden's border really well to entice the good bugs to come on in!
Note: None of this is meant as medical advice. I am not a doctor, and do not play one on the internet. Please consult a physician if you have any questions about using essential oils so your doctor can better explain to you the benefits, possible side effects, and any warnings about essential oils.
---
● Disclosure the links in this post may be affiliate links.
● For more Household Tips on Ann's Entitled Life, click here.
● Click here for more Library Topics on Ann's Entitled Life.
● Enjoy this post? Sign up for the Ann's Entitled Life FREE Weekly Newsletter to stay connected.
---