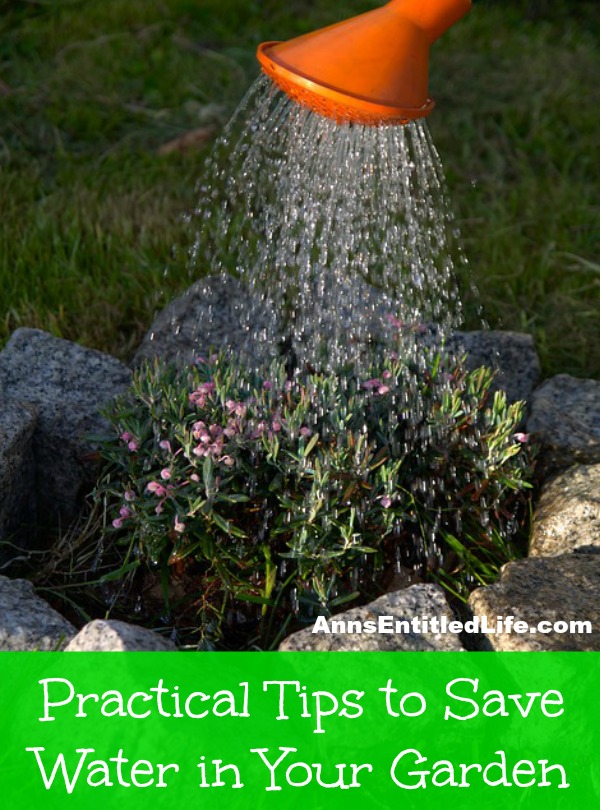 Practical Tips to Save Water in Your Garden
Water conservation is a growing cause in the United States. At peak times during the year, a majority of our water can be used in our gardens. This can drive up water prices and can become detrimental to the environment. The use of excessive water means an increase on your meter, causing you to pay more money and cause possible plant damage. In order to prevent such situations, here are a few practical ways to save water in your garden.
Take Good Care of Your Soil
If you take good care of your soil and pay attention to your garden, you will be able to use less water and have a greener garden. There are a few ways you can save on water in your garden:
● Organic Matter: Soil retains moisture for only a certain amount of time. By adding organic matter, you may help improve the structure causing the soil to retain extra moisture, requiring less water all around.
● Mulching: Mulching your flowerbeds and around shrubs or trees is a great way to prevent the evaporation of moisture; this is especially useful in hotter climates.
● Water-Retentive Granules or Gel: Mix water-retentive granules or gel to your compost to help with moisture retention.
Water in the Right Amount at the Right Time
● It is very common to over-water your garden. This can drive up the cost of operating your garden and ruin your garden as well. Over watering can be remedied by checking the necessary of watering your garden. Dig a bit of your soil, about four inches in, if it is damp, then there is no need to water. If it is dry, there is a need to water your garden.
● Another trick for water conservation is to water with the correct amount. This amount depends on the type of soil your garden contains. As a general rule, you should water your garden every seven to ten days with about twenty-five liters (or 2.5 10-litre watering cans) per square meter.
● Water early or water late depending on what your are growing. The sun can quickly dry water before it reaches plant roots. By watering when it is cooler and the sun is not high, you can save water in your garden.
In order to prevent higher water prices, environmental detriment, and financial strain, there a number of ways to help conserve water. By taking good care of your soil with organic matter, mulching, and water-retentive granules or gel, moisture can be maintained causing less watering. Learning to water at the right time with the right amount of water will also cut down extra water use.
Do you have any practical tips for saving on water in the garden?
---
● Disclosure: The links in this post may be affiliate links.
● For more How Does Your Garden Grow? posts, click here.
● Follow my How Does Your Garden Grow board on Pinterest!
● If you enjoyed this post, be sure to sign up for the Ann's Entitled Life weekly newsletter, and never miss another article!
---