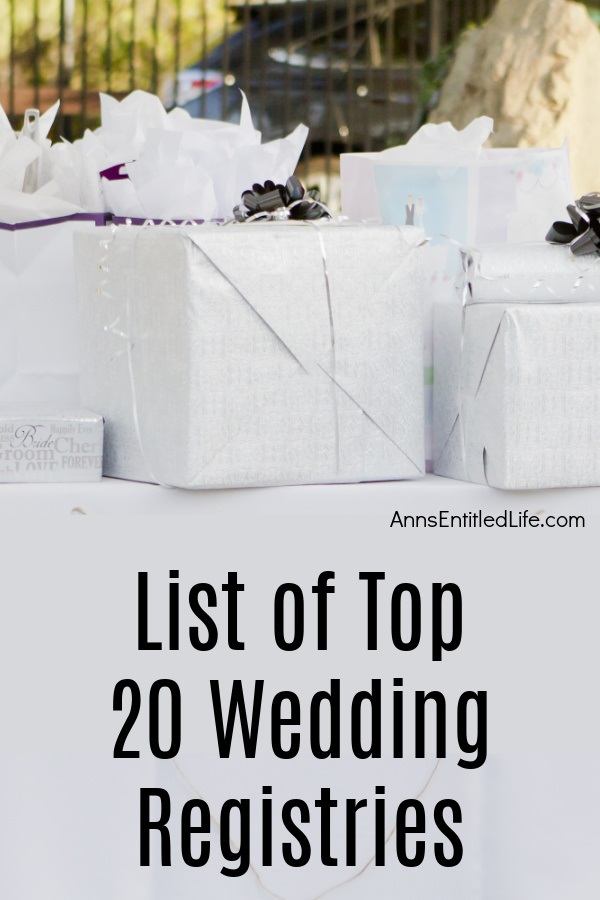 Here is a list of the top 20 national wedding registries in the United States. If you are getting married, you are going to want to use this list to easily set up your wedding registry making shower gift, and wedding gift, shopping easy for your friends and family!
List of Top 20 Wedding Registries
Planning a wedding? Know someone who is? People prefer to buy shower and wedding gifts that they know the bride and groom can use, so wedding registries have become very popular. Below is a list of wedding registries. Besides preventing alike gifts – the registry will track purchases to avoid duplicates – many wedding registries offer extra discounts, gifts, or free shipping!
My nieces have all taken a walk down the aisle the last few years (wish Sonny-boy would get his butt in gear). They all signed up for wedding registries for shower gifts, as well as wedding presents. While no one "owes" you a gift when you invite them to a wedding or a shower, the truth is most people will bring one! We want to help a young couple get a start on their new married life, and not end up in debt trying to afford a few comforts.
As a buyer, wedding registries help me understand what the couple would like: their taste, what they still need, I won't buy something Aunt Edna is also buying, etc.
Yes, a wedding registry can be time-consuming to set-up, but the lack of duplicates, slipping a word to your mom so Aunt Louise knows what to buy (that's how we did it before registries) make the time spent on building a registry worthwhile.
I do not advise anyone to begin a registry at every store on this list. Pick two or three stores you are comfortable with, that are affordable for your guests, and that have a good selection of merchandise you can actually use. While I have listed national registries, do not ignore specialty stores in your immediate area. One of my nieces had a nice selection picked out at a local fine china store, and I purchased her several shower gifts there (that is nice for folks who are local).
Be sure to read all the terms of service for whatever wedding registry you sign up for as the details are in the fine print!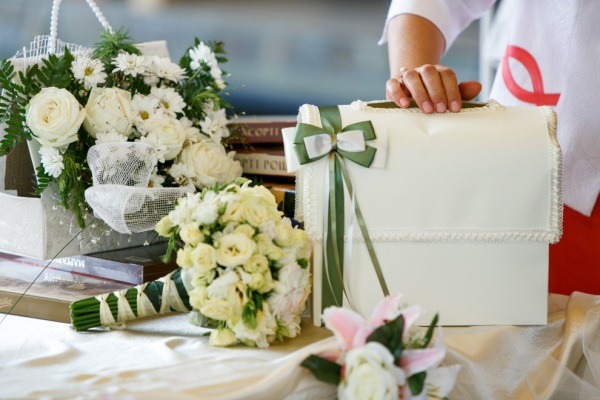 Wedding Registries List
● Amazon Wedding Registry – because everyone shops at Amazon these days!
● Bed, Bath & Beyond Wedding Registry – great for everyday bedding and home goods, BB&B is a must for any couple that is just starting out.
● Belk Wedding Registry – a economical home goods choice!
● Bloomingdale's Wedding Registry – ah, luxury. From stemware to china, from saying sheets to plush towels, there is something for everyone at this amazing department store.
● Boscov's Wedding Registry – Another terrific everyday good store.
● Calphalon Wedding Registry – If you want top-knotch cookware, you must register at Calphalon!
● The Container Store Gift Registry – for the organized bride and groom!
● Crate & Barrel Wedding Registry – there is little in the wat of home goods that can not be purchased ar Crate & Barrel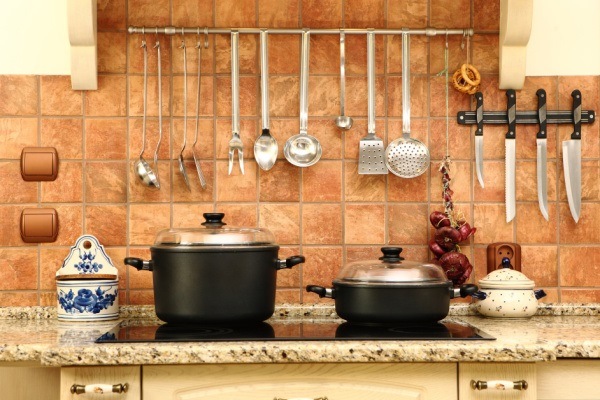 ● Dillard's Wedding Registry – Dillard's has a marvelous home goods department. This is my favorite department store!
● IKEA Wedding registry – You could get lost for days in IKEA picking out everything you might ever need for your new home.
● Kohl's Wedding Registry – Kohl's is great for appliances, sheets, towels, and miscellanous home goods.
● Macy's Wedding Registry – From economical to luxury, Macy's has it all!
● Pottery Barn Wedding Registry – From furniture to bedding, from dishes to towels, Pottery Barn is a one-stop-shop for a new couple setting up residence together.
● REI Gift Registry – for the outdoor couple!
● Sur La Table Gift Registry – If you love to cook or bake, Sur La Table is a gift registry you should consider.
● Target Wedding Registry – There is nothing Target does not carry for you new home!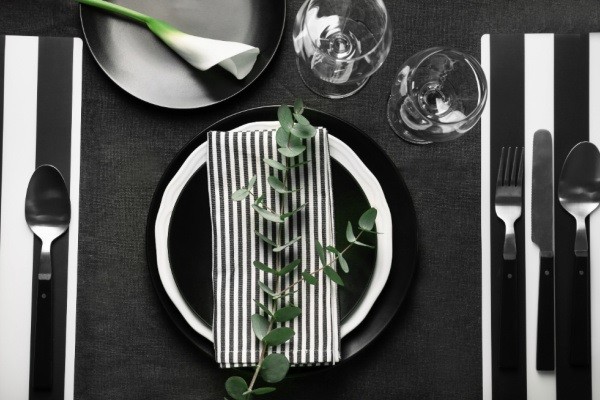 ● Tiffany & Co.'s Wedding & Gift Registry – The ultimate in luxury, china, stemware, picture frames, and more.
● WalMart Gift Registry WalMart is great for economical home goods.
● Wayfair Wedding Registry – If furnishings or popular wall art is on your list, Wayfair is a wonderful registry choice.
● Williams-Sonoma Wedding Registry – If you love to cook or bake, Williams-Sonoma is a gift registry you should consider.
---
First Published: June 18, 2013 Last Updated: December 17, 2020
● If you enjoyed this post, be sure to sign up for the Ann's Entitled Life weekly newsletter, and never miss another article!
---