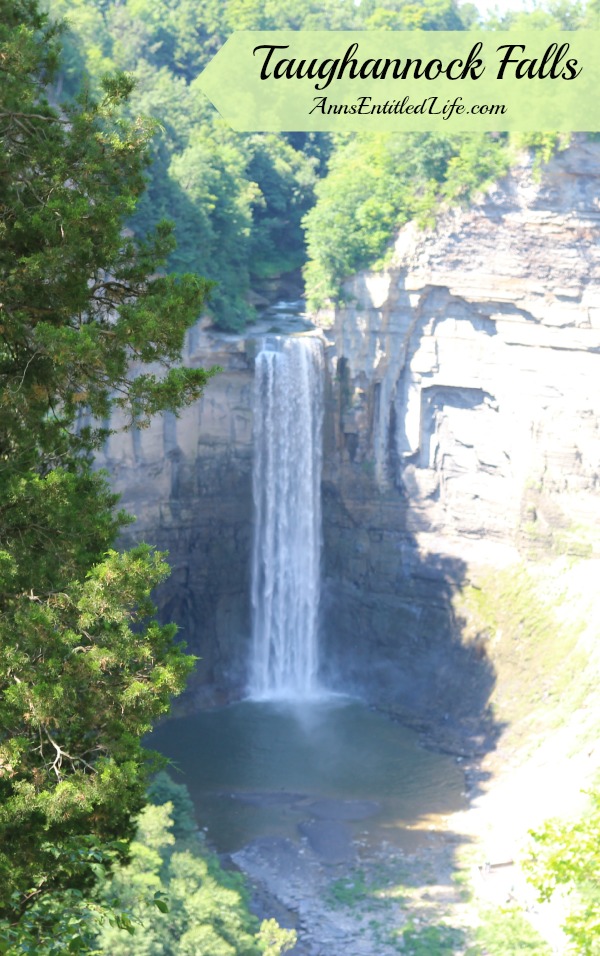 Taughannock Falls is located in the Taughannock Falls State Park just a short ride down from Ithaca Falls. Taughannock Falls plunges 215 feet past rocky cliffs that tower nearly 400 feet above the gorge – it has a deeper drop than Niagara Falls.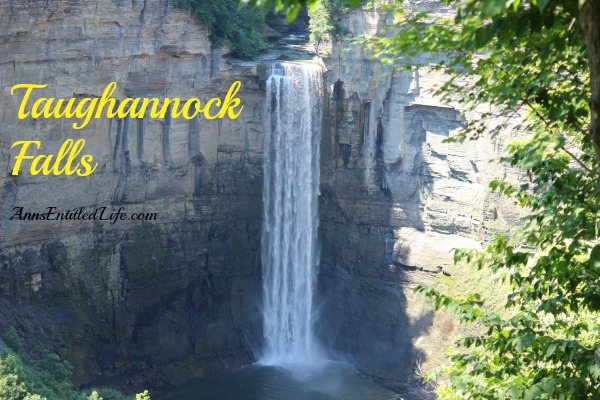 Hubby and I were in Ithaca last week, and we had a lot of time on our hands. We did some site seeing. We drove past Ithaca Falls because it was a mob-scene, and headed up to see Taughannock Falls.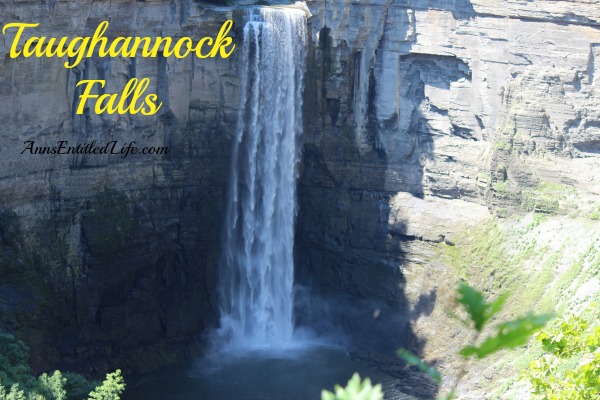 Located in Taughannock Falls State Park, it was about 10 minutes down the road from Ithaca Falls. We turned up the long, long road, and then turned into the free parking lot.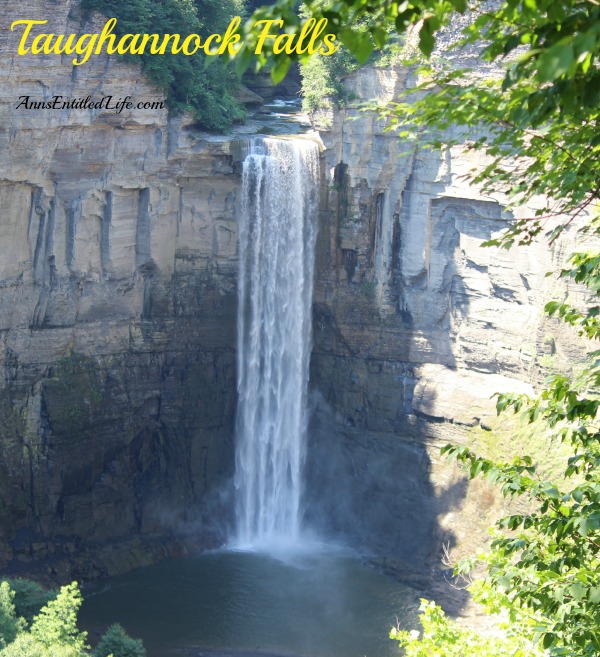 There were a lot of people taking photographs from the overlook. It truly is a beautiful site – from as high up as we were the Taughannock Falls looked ideal; rock formations on the side and a grotto-like setting.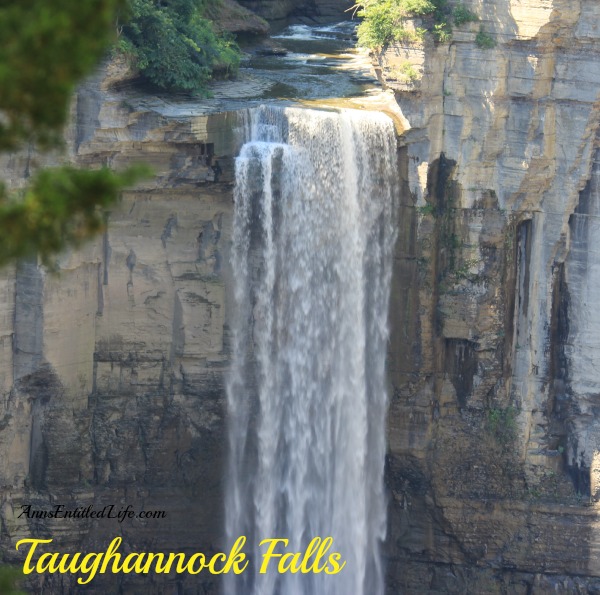 If you are interested (we were not), you can walk the gorge trail down to the bridge and get up close and personal!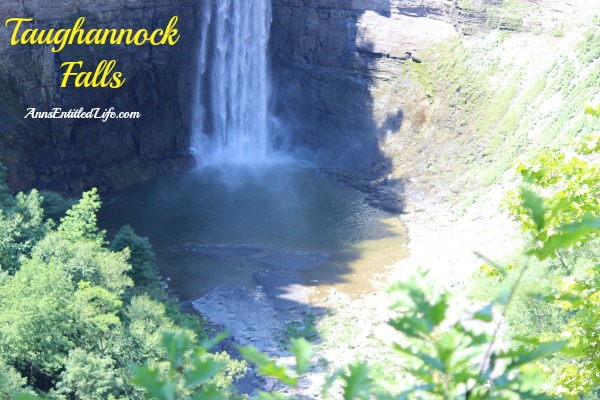 If you like waterfalls, or nature trails and hiking, stop at Taughannock Falls and Taughannock Falls Park when you are next in the Finger Lakes.
---
● For more New York State posts on Ann's Entitled Life, click here.
● For more Travel posts on Ann's Entitled Life, click here.
---