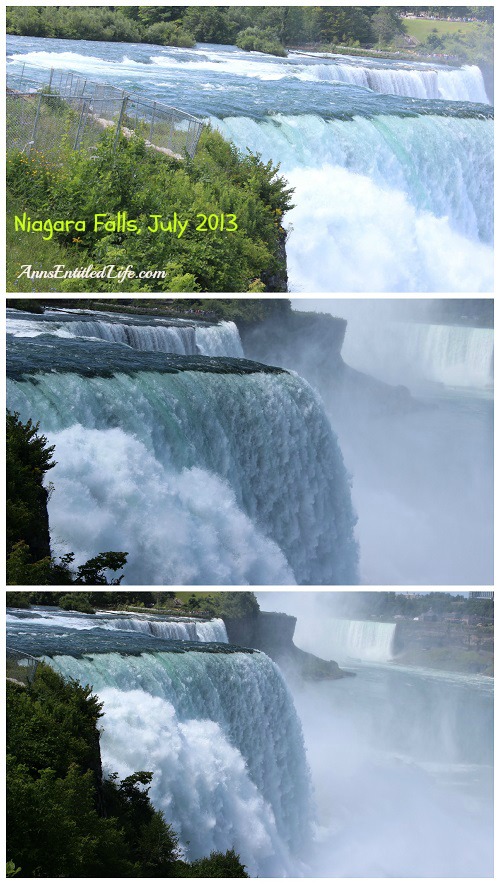 When I took the spring pictures of Niagara Falls back in April, an idea formed that I would take pictures of the Falls all four seasons. Hubby and Max were good enough to go up last month with me again, and we took more pictures of the Falls on a bright summer day! The weather was lovely, but it had rained earlier that morning so the crowds were down before noon. Well, that and most people were over on Goat Island. The New York State parks department was working on something or another, and had a chunk of the view by the parks plaza fenced off. *sigh*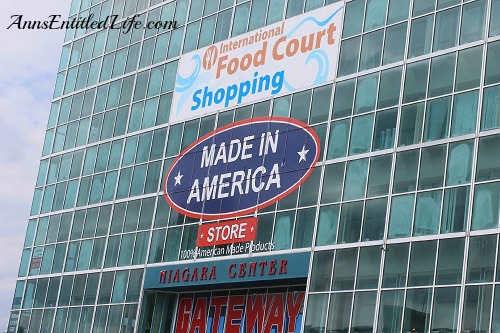 As we approached, I noticed they had a "Made in America" store!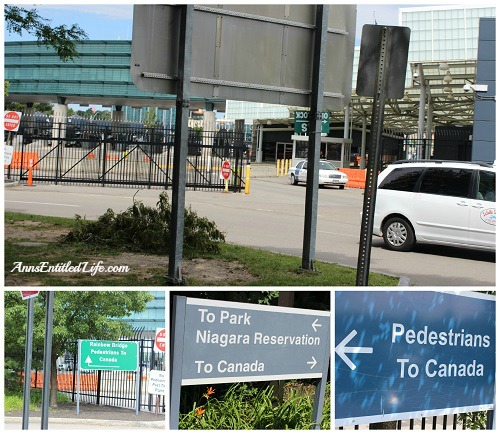 As I mentioned before, you can walk over to Canada if you like (have a passport or enhanced driver's license).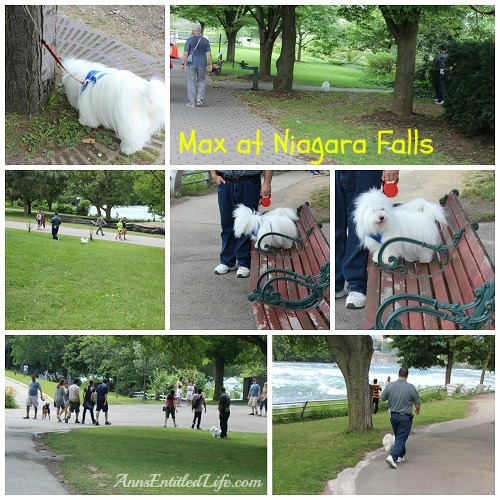 Max had a great time in the park!
We just walked to the Goat Island Bridge where I took a picture of how the rapids flows over and makes the Falls.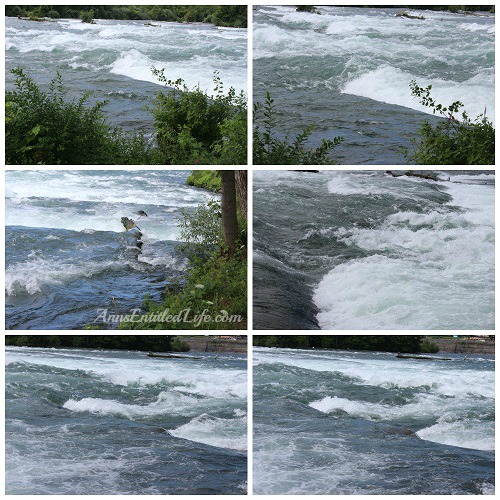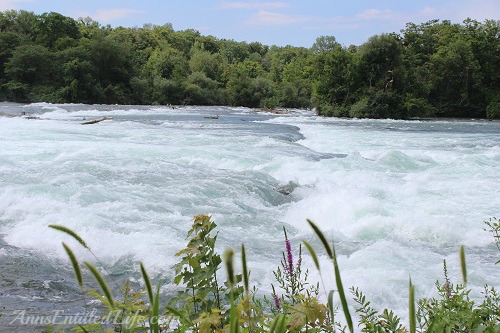 Then we walked along the rapids to the Falls.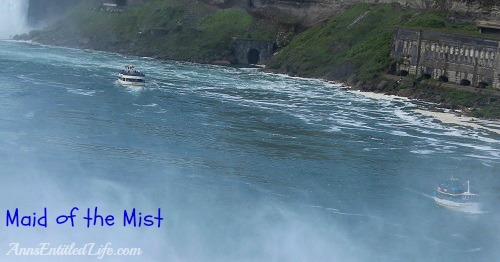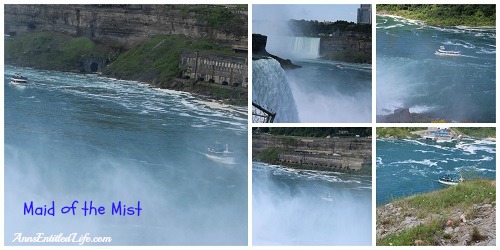 I noticed the Maid of the Mist boats were out in full force!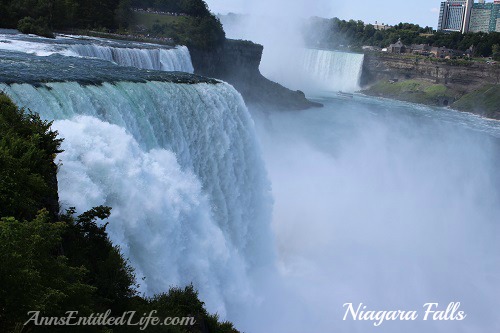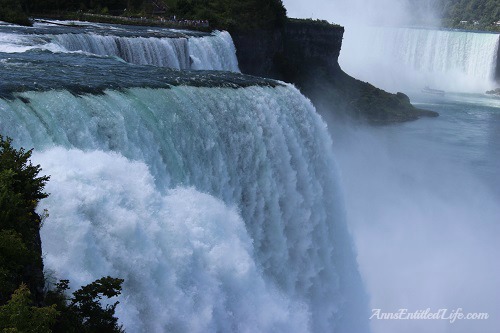 The American Falls are to the left, the Canadian Falls are in the upper right. If you would like a larger look click here!
---
● Niagara Falls April 2013
● Click here for things to do in the Niagara Falls area!
● Niagara Falls State Park
● For more New York State posts on Ann's Entitled Life, click here.
---