New York State boasts a number of sites with haunted places and scary locations. From Indian gravesite ghosts to early colonial spirits, some stories are of mere hauntings, while other specter sightings are much more elaborate. Here are just a few spooky places in New York State that you might consider visiting.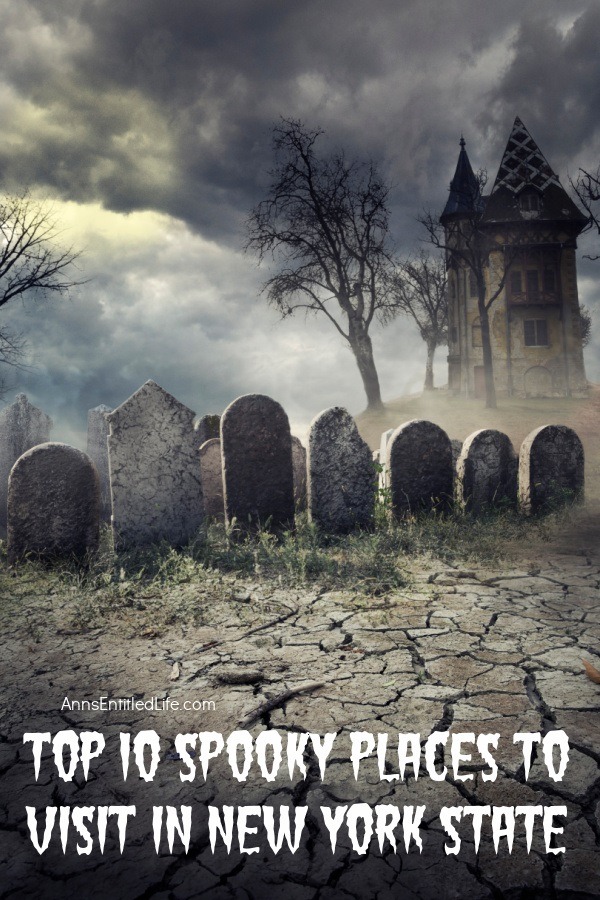 If you enjoy strange noises and spooky stories, if you are a ghost lover and ghost activity, haunted inns, old burial grounds, and paranormal experiences are your jam, look into the haunted history trail of New York State!
Top 10 Spooky Places to Visit in New York State
Everyone is familiar with the headless horseman and the legend of Sleepy Hollow, but there are more haunted attractions in New York State for those who enjoy a little ghostly activity. History buffs and paranormal investigators know the tales of the Empire State Building, Belhurst Castle, and Fort William Henry. But there are more haunted locations than just these. Take a road trip across New York State and its years of history. From ghost tours to an independent investigation of your own accord, there is plenty that goes bump in the night in New York State.
From Niagara Falls in Western New York to Sleepy Hallow cemetery in upstate New York, to Washington Square Park in New York City, New York State abounds with ghost hunts, haunted hotels, burial grounds, and haunted attractions. This list of favorite haunts will provide thrills, scares, and stories for years to come.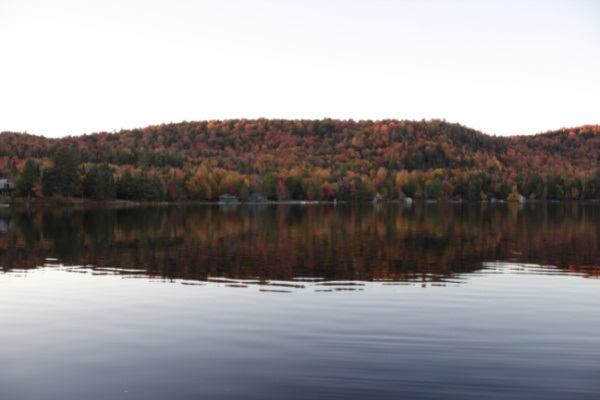 Big Moose Lake – The Adirondack Mountains
A young lady named Grace Brown is said to have visited this lake with her fiancé. She was pregnant and pressing her lover into marriage; instead, he drowned her in the lake. Ghosts have been seen replaying the drowning and cold spots have been felt.
The Iron Island Museum
998 Lovejoy Street, Buffalo, New York
Ghost Hunters, Ghost Lab, My Ghost Story, and more have all encountered the spirits that inhabit Iron Island Museum. This old church turned funeral home turned museum is one of the top New York State spots for ghost hunters chasing paranormal activity. This is considered to be a haunted attraction (haunted building) with little explanation for the ghost sightings.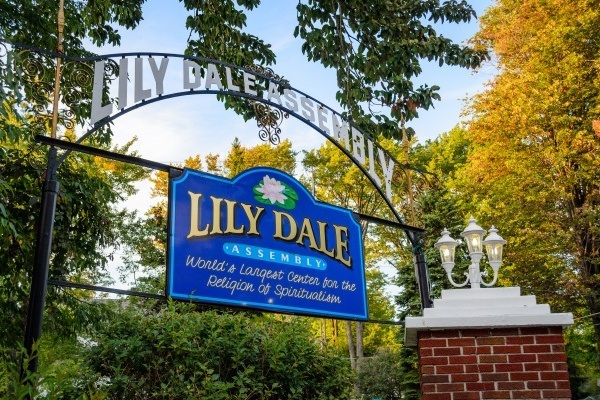 Lily Dale
5 Melrose Park, PO Box 248, Lily Dale, NY
The Lily Dale Spiritualist Assembly holds year-round meetings and provides seminars on topics such as mediums, spiritualist studies, and subjects of the paranormal. Check the website for fees, classes, and guest lecturers.
The Lady in Granite
Penn Yan, New York
The image of a lady has appeared on a gravestone for the Gillette family. No amount of scrubbing has removed the image from the stone. Legend in the area holds that eventually her entire form will be revealed and she will be free to haunt the town.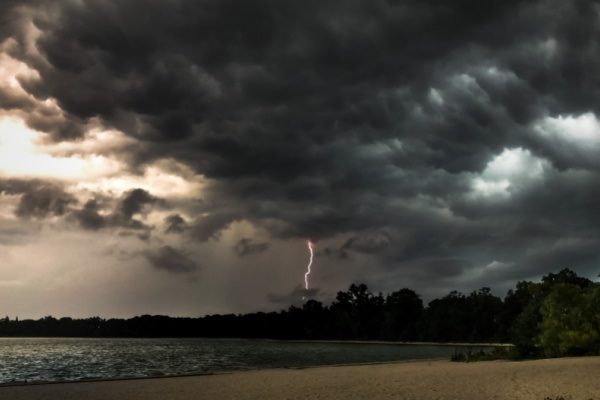 Lake Ronkonkoma
Ronkonkoma, New York
The Lady of the Lake, a Native American woman who drowned herself at the lake in colonial times is said to haunt the lake and take an attractive young man between 18 and 38 to his death. This is said to account for the significant number of drownings at the lake. Another legend states that the lake really doesn't have a bottom, but rather is a gateway to Hell.
12 Gay Street – Manhattan, New York
This home on a quiet street was a speakeasy during prohibition and onward. It was the home to former Mayor Jimmy Walker's mistress and many others who lived here. For some, the party still continues. Revelers and other party-goers are seen roaming the halls and making all types of noise at night. This haunted house has a ghostly specter that is often seen wearing a cape, earning him the name of the Gay Street Phantom.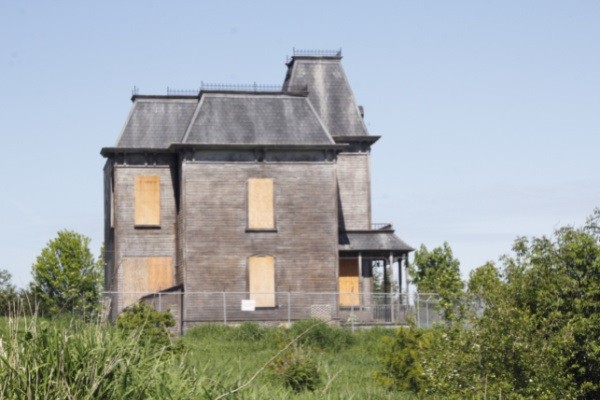 Bates Motel and Haunted Hayride
1835 Middletown Rd, Glen Mills, New York
This attraction has been in operation for over 25 years. This location uses props and digital effects to help the actors bring the scary action to life. The hayride itself lasts for about 25 minutes and is one scary, heart-pounding experience from beginning to end. This group prides itself on realism and while they don't guarantee that you will be scared, they do their very best to make it so.
The Amityville Horror House
112 Ocean Avenue House, Amityville, New York
The house was the scene of a mass murder of the DeFeo family in 1974. The family who lived there after the murders claimed all kinds of haunted things happened and they fled the house after 28 days. The home is a private residence now, but there are museums dedicated to the events that happened in the home that are interesting to buffs of criminal history. If you are interested in haunted house stories, Amityville is ground zero.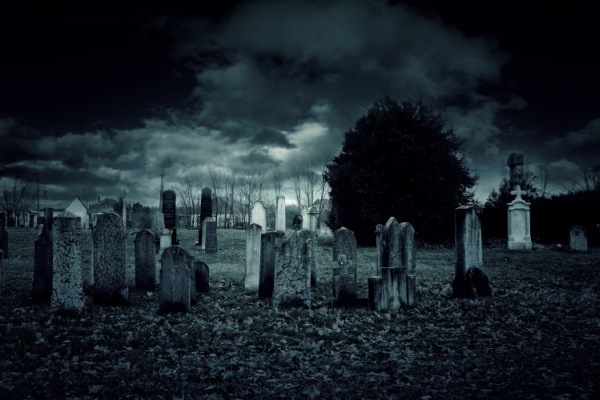 East Otto Cemetery
N Otto Road, East Otto, NY
The cemetery here is said to be haunted. If you visit at night, you will see two headless women running from a man with an ax, your car will shake and your horn will sound – all on its own.
Spook Hill Newell Road, Middlesex, NY
Starting this list off with a place called "spooky hill" seems fitting. Legend has it that if you put your car in neutral at a certain spot on Newell Road in Middlesex, Native American spirits will push your car back up the hill. Drive to the top of the big hill, sit, and be spooked as your car rolls backward up the hill! Here are the exact coordinates.
Note: beware as oncoming traffic will not see you.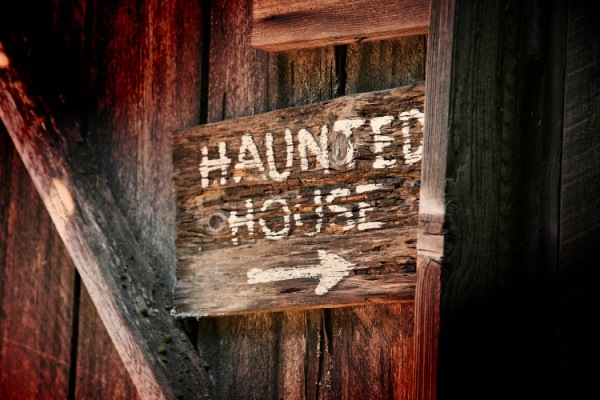 First Published: September 23, 2015 Last Updated: October 06, 2021
---
If you are interested in more places to visit in New York State, consider these:
● New York State corn mazes (2021)
● Top 10 Family Friendly Spooky Places in New York State
● For more New York State posts, Click here.
● If you enjoyed this post, be sure to sign up for the Ann's Entitled Life weekly newsletter, and never miss another article!
---