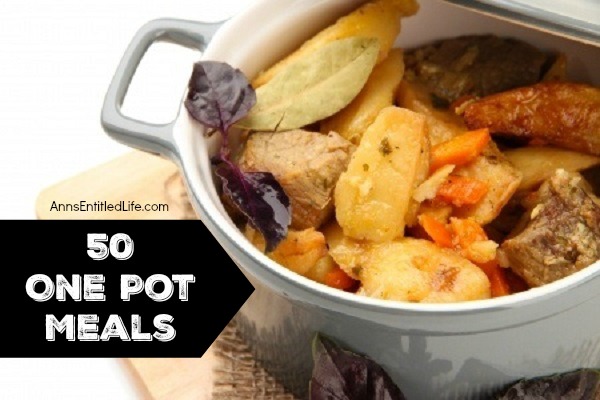 50 One Pot Meals Recipes
Check out these recipes for one-pot dinner ideas. One pot is all you need to make these hearty, delicious dinners – supper doesn't get any easier than one-pot meals! Save time and have minimal clean-up by using only one pot to cook your dinner tonight!
● 20 Minute Meatless Enchilada Skillet Recipe
● Adobo Pulled Pork Sandwiches
● Better-than-Mom's Stovetop Goulash Recipe with Macaroni, Tomatoes, and Ground Beef
● Cabbage, Leek, Brat and Beet Skillet Supper
● Chicken Pasta Florentine Recipe
● Chicken Pinto Beans Rice Casserole
● Easy One Pot Enchilada Pasta Dinner
● Easy Stovetop Jalapeno Mushroom Mac and Cheese
● New Orleans Shrimp Creole Recipe
● One Pan Pasta Dinner Recipe – Cheesy Pizza Pasta
● One Pot Cheesy Chicken Pepperoni Dish
● One Pot Cheeseburger Macaroni
● One Pot Chicken Bruschetta Pasta
● One Pot Chicken with Rice and Swiss Chard
● One Pot Chicken with Tomato Basil Risotto
● One Pot Chili Mac and Cheese
● One Pot Ground Beef Stroganoff
● One Pot Italian Chicken with Orzo
● One Pot Pasts with Tomato and Bok Choy
● One Pot Pepperoni Pizza Pasta
● One-Pot Paprika Chicken Thighs
● One Pot Sausage & Shrimp With Rice
● One Pot Spanish Chicken and Rice
● Quick Stovetop Vegetarian Chili with Red Peppers, Corn and Black Beans
● Rotini Beef Skillet Recipe – One Pot Cooking
● Spanish Chicken with Rice Arroz Con Pollo
● Spicy Sausage Pepper One Pot Pasta
● Vegetarian Lentils with Pears
● Weekend Chicken with Spinach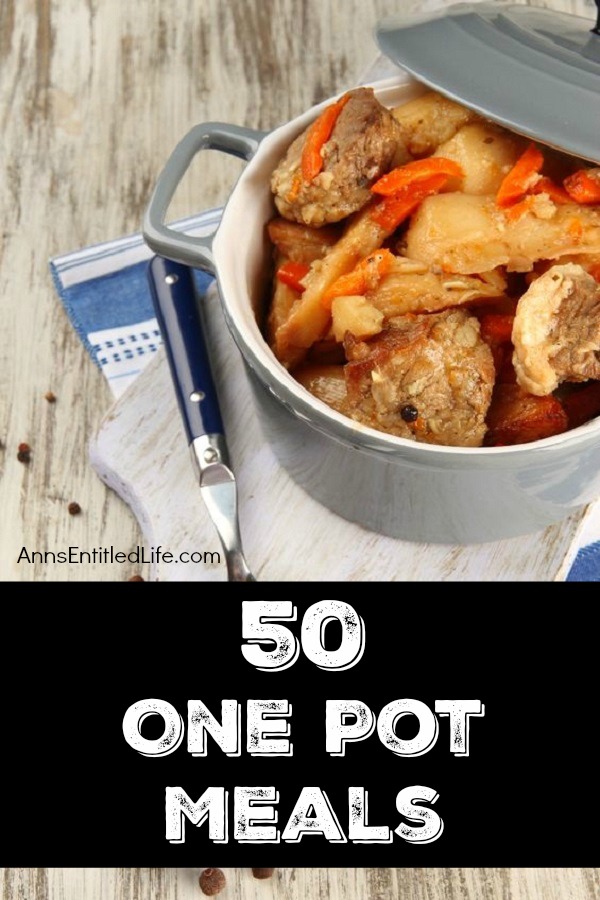 ---
● For more Recipes on Ann's Entitled Life, click here.
● If you enjoyed this post, be sure to sign up for the Ann's Entitled Life weekly newsletter, and never miss another article!
---