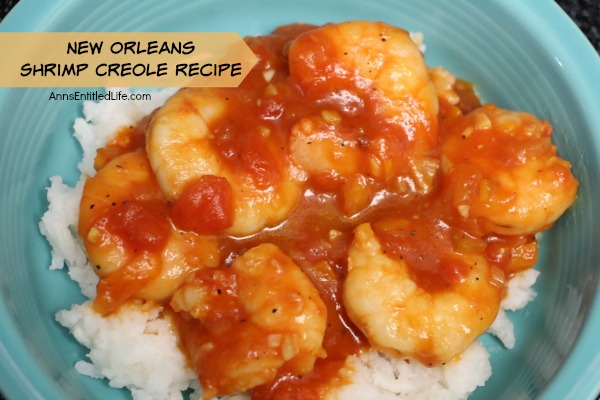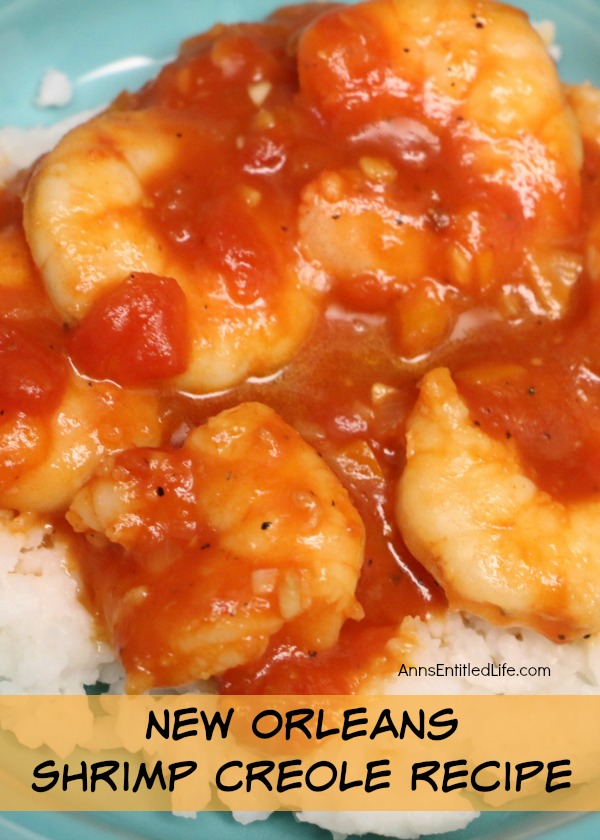 New Orleans Shrimp Creole Recipe
By Ann
Try a spicy, zesty, delicious taste of New Orleans for dinner this evening. Shrimp Creole is a classic New Orleans recipe; loaded with flavor, it is simple to create, and this is quite possibly the best shrimp creole you will taste outside of Louisiana.
Prep Time: 30 minutes
Cook time: 45 minutes
Ingredients:
● 3 TBSP Olive Oil
● 2 cups Onion, finely chopped
● 1 Celery Stalk, chopped
● 1 cup Bell Pepper, chopped
● 8 Garlic Cloves, minced
● 1 (28oz can) Diced Tomatoes
● 1 (28oz can) Crushed Tomatoes
● 1 tsp Salt Free Seasoning Blend
● 2 Bay Leaves
● 2 TBSP Sugar
● 1 tsp Salt
● 1 tsp Pepper
● 1 cup Vegetable Stock
● 2 lbs Raw Shrimp, peeled
● 4 TBSP Flour
Directions:

● Heat olive oil in a large pot over medium heat.
● Add onion, celery, bell pepper and garlic; sauté until soft.
● Add crushed tomatoes and diced tomatoes, bay leaves, salt free seasoning, sugar, salt, pepper ans vegetable stock. Reduce heat to low, and cook for 30 minutes; cover for the first 20 minutes. Stir occasionally.
● Place the shrimp and flour in a Ziploc bag; shake to coat, set aside in refrigerator.
● Add shrimp to the sauce on the stove after the 30 minutes of cook time are up. Cook an additional 7 to 8 minutes, until the shrimp start to turn pink.
● Let stand 4 to 5 minutes to allow the shrimp time to cook.
● Serve over long grain rice.
● Refrigerate leftovers.
Makes 8 servings New Orleans Shrimp Creole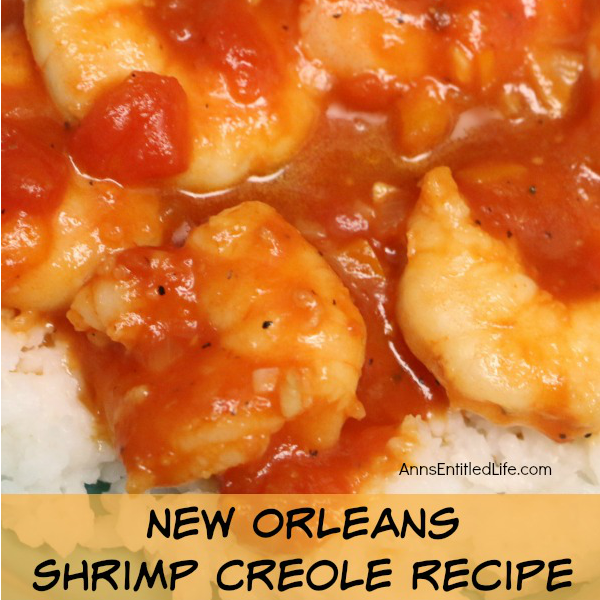 This sauce is amazing! Like all tomato based sauce recipes, it tastes better and better the longer it sits. Oh don't get me wrong, it is excellent day 1, but it is even better day 2, and better still day 3!
You can add cooked chicken to the sauce (put it over spaghetti!), cooked beef (over mashed potatoes), and it is simply delicious. If you are putting in raw beef of chicken, test to make sure it is done. Hubby has only added cooked chicken to this sauce, so I can't tell you how long it would take raw poultry or beef to cook in the sauce.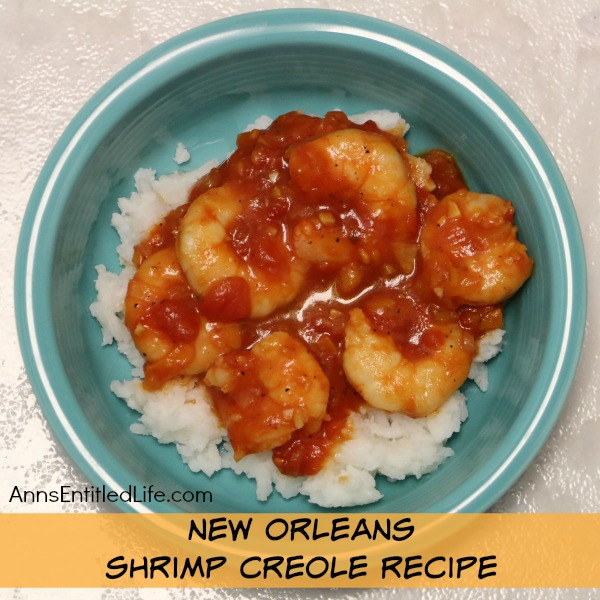 ● To print the New Orleans Shrimp Creole recipe, click here.
---
● If you enjoyed this post, be sure to sign up for the Ann's Entitled Life weekly newsletter, and never miss another article!
● For more Recipes on Ann's Entitled Life, click here.
---