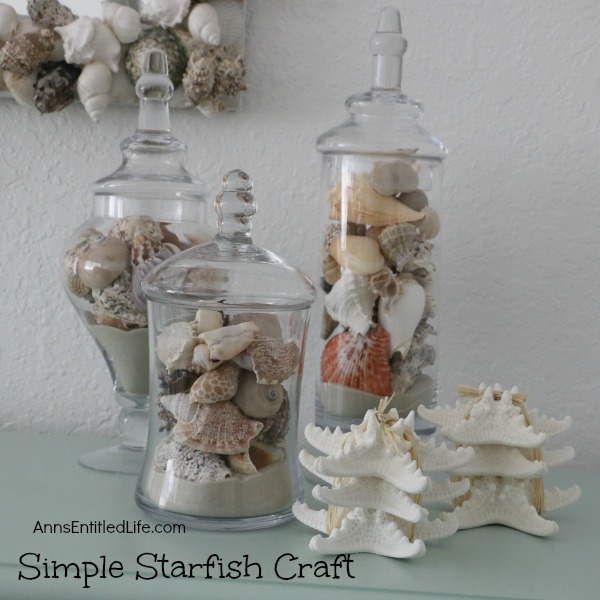 Earlier this year I bought a load of seashells to make a fabulous Seashell Mirror! I also did Apothecary Jars with Seashells for decor in the guest room of our Florida condo.
And I still had leftover seashells!
So, I decided to make a few more crafts, one of which is this simple seashell craft for the dresser top in the guest bedroom. I had these great starfish in a package – six in all – and decided that I'd do one of the simple tie ups the local stores sell for $15 each myself. This is truly simple to do!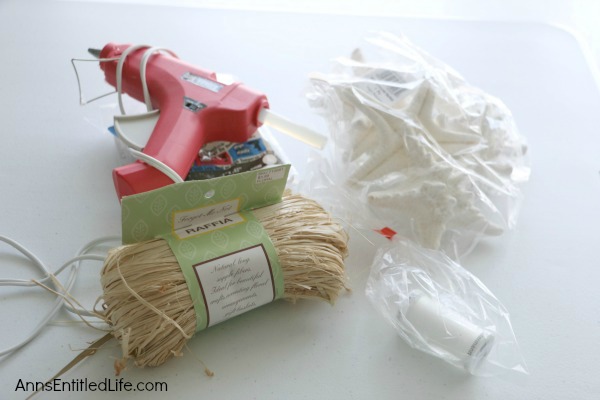 I started with these materials:
● US Shell, 6 Piece, Assorted White Armoured Starfish – I didn't use these on this project. They were pretty darned large, and so I used them for other decor.
● Invisible Thread
● Natural Raffia
● Scissors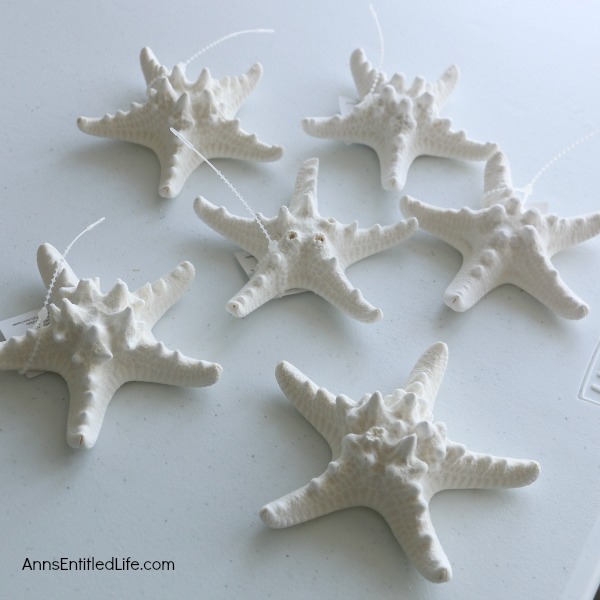 I started off by stacking my starfish. Two starfish had broken points, four were intact, so I made certain the unbroken, tall points were the top starfish.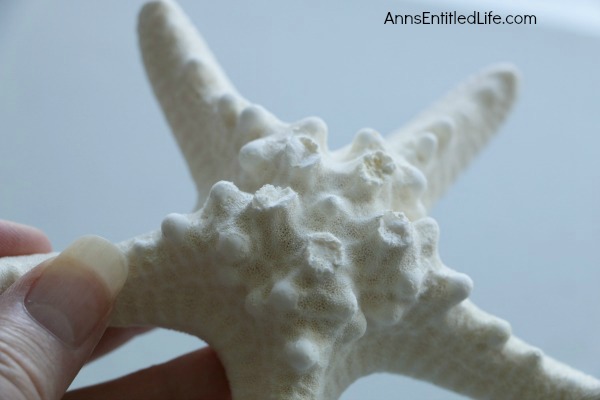 I stacked them, and the ones that would not stack flat got more points broken off until they fit reasonably well within one another.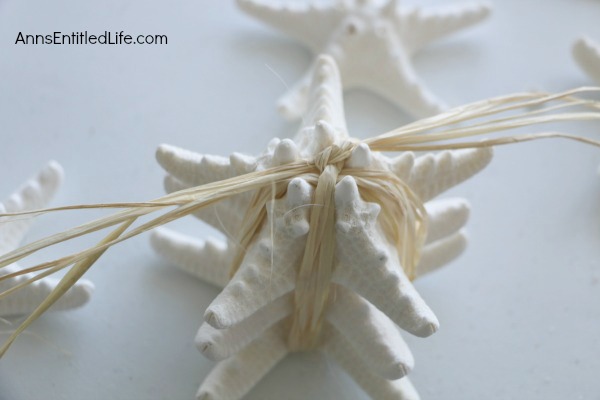 I dotted some hot glue on top of each broken point, set a starfish on top of the glue, and waited a few seconds for it to dry and harden. There was a bit of jiggle, so I used the invisible thread to tie around the starfish, and hold it in place. Honestly? I am not sure it was necessary. Yes the one with the invisible string is straighter, but this is a natural craft, and a little imperfection is not a bad thing!
I then tied the natural raffia around the starfish.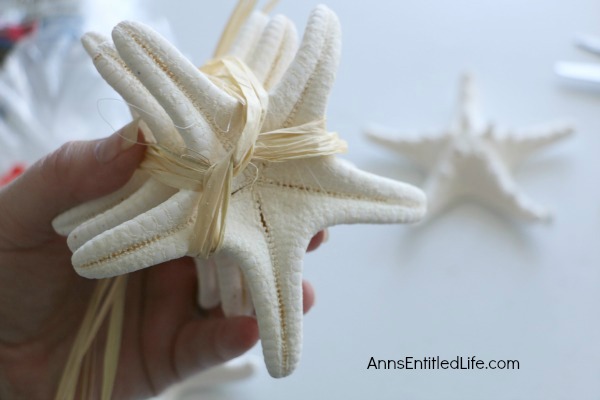 I needed to make certain it would lay flat, so it was pushed to the side. This is a square knot at the top (nothing fancy); right over left and under, left over right and under.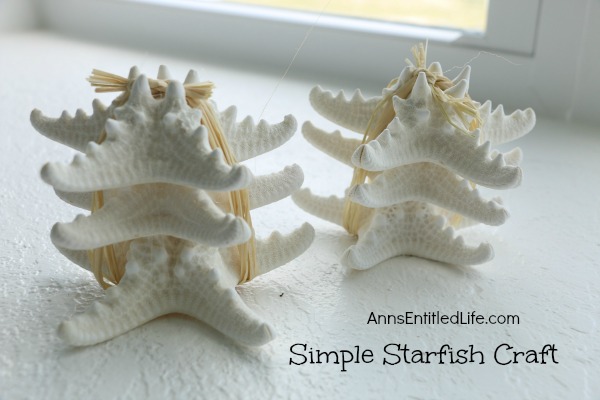 I repeated the steps for the next set of starfish.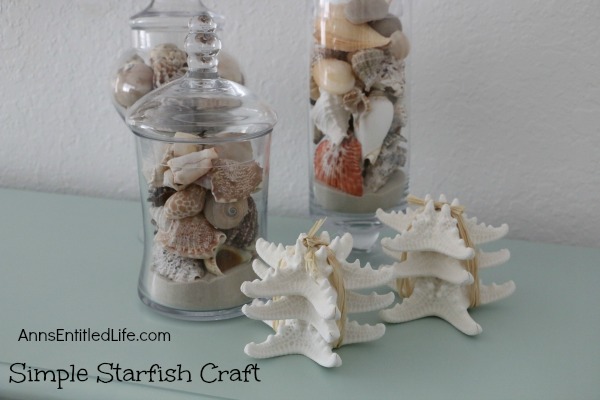 It really compliments the other seashell crafts I have done for the guest room very well. The starfish are very white and bright, and they set off the dresser top beautifully!
I did one more seashell project while down here. Not quite this easy, but still pretty simple. I will post it in a few weeks.
---
● If you enjoyed this post, be sure to sign up for the Ann's Entitled Life weekly newsletter, and never miss another article!
● For more Florida posts on Ann's Entitled Life, click here.
● Disclosure: the links in this post may be affiliate links.
---