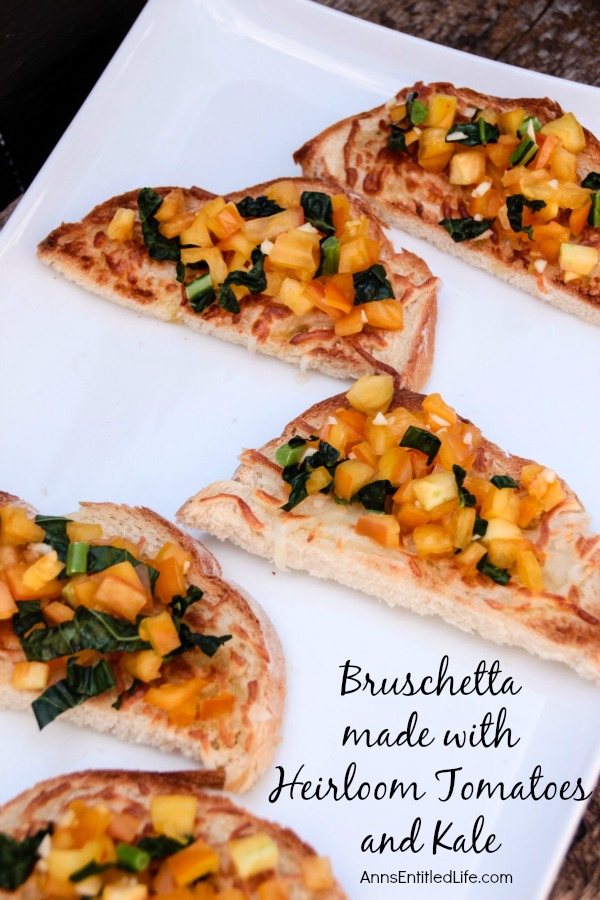 Bruschetta made with Heirloom Tomatoes and Kale
By Ann
A delicious, easy to make Bruschetta recipe featuring delicious and sweet heirloom tomatoes, and tasty kale. This very versatile Bruschetta made with Heirloom Tomatoes and Kale is a perfect accompaniment with any meal, a before meal appetizer, or simply as a stand alone snack.
Prep Time: 15 minutes
Cook time: 5 Minutes
Ingredients:
● 2 medium Heirloom Tomatoes
● 2 Garlic Cloves, minced
● 2 TBSP Extra Virgin Olive Oil, divided
● ½ cup Kale, chopped
● ½ cup Mozzarella Cheese, shredded
● 8 slices Rustic Bread
Directions:

● Preheat oven to 350˚.
● Slice tomatoes and remove seeds and inner membrane. Using a sharp knife, chop the tomatoes and place them in a medium-size bowl.
● Peel and mince 1 – 2 cloves of garlic, add to the tomatoes.
● Add one tablespoon of extra virgin olive oil; stir and set aside.
● Chop kale and pan fry it in a hot skillet, remove and add kale to tomato mixture. Stir and place tomato-kale mixture in refrigerator.
● Slice bottom crust off of the rustic bread slices, and brush with extra virgin olive oil.
● Sprinkle with shredded mozzarella cheese.
● Place bread on a cookie sheet or pizza stone and broil until bread and cheese are toasted; remove from oven.
● Spoon the tomato, garlic, kale and extra virgin olive oil mixture on top of toasted bread slices.
● Serve.
● Makes 8 servings Bruschetta made with Heirloom Tomatoes and Kale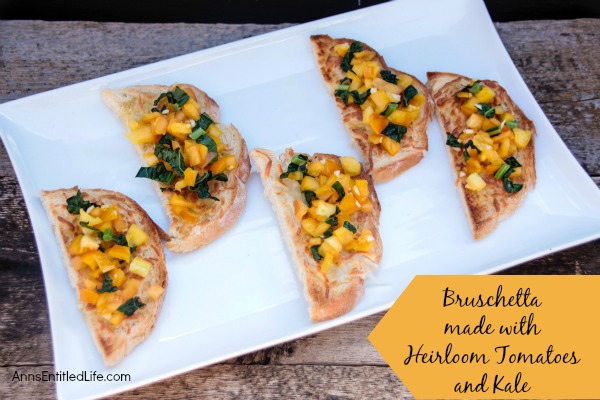 ● To print the Bruschetta made with Heirloom Tomatoes and Kale recipe click here.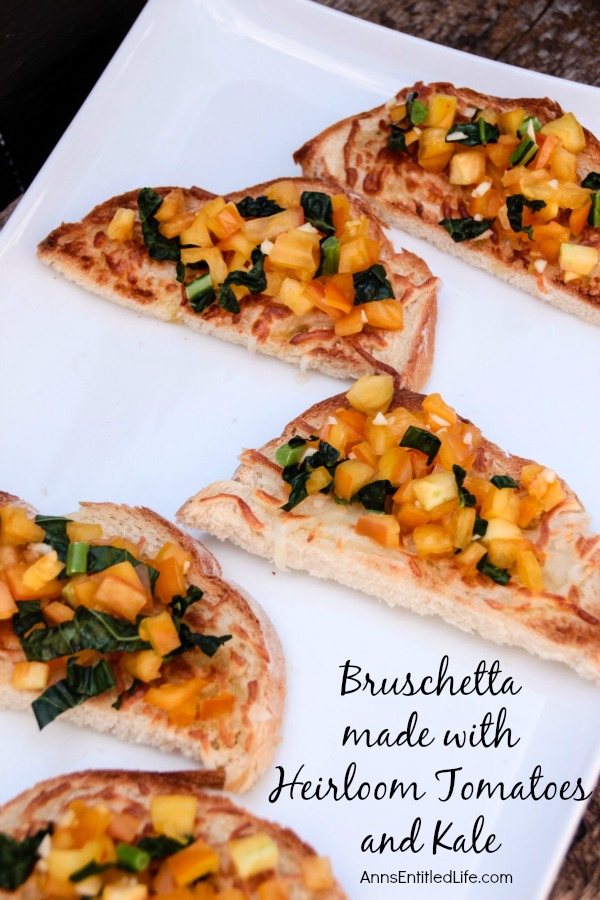 If you are looking for a great appetizer, quick snack or something different as a bread-side, give this Bruschetta made with Heirloom Tomatoes and Kale a try. You don't have to use heirloom tomatoes, but they are generally sweeter, and add that component to a Bruschetta instead of using sugar.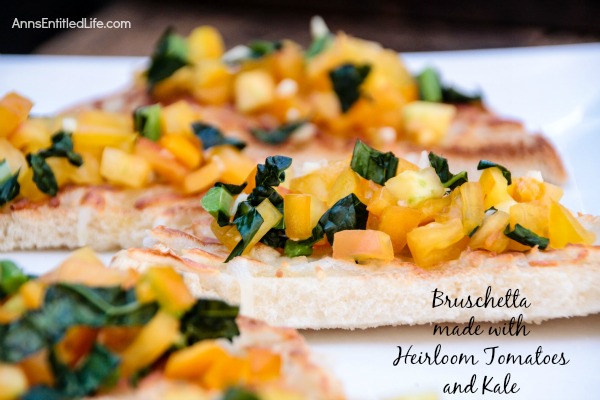 As you can see this is visually very appealing. Using a red tomato will make this er, red instead of yellow.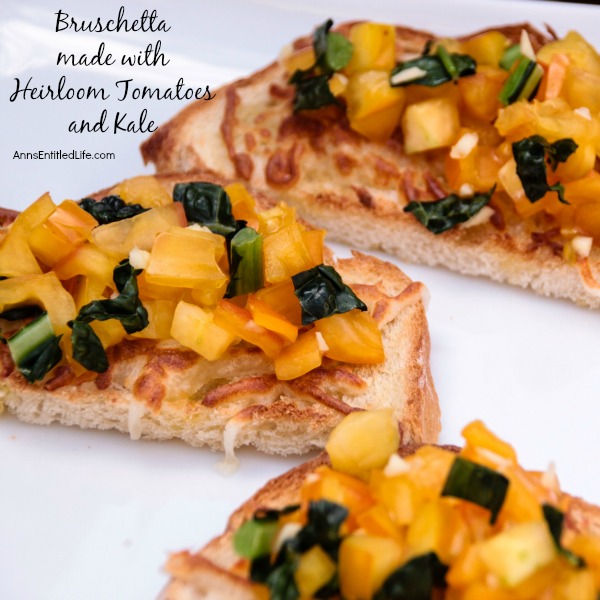 ---
● Disclosure the links in this post may be affiliate links.
● For more Recipes on Ann's Entitled Life, click here.
● If you enjoyed this post, be sure to sign up for the Ann's Entitled Life weekly newsletter, and never miss another article!
---