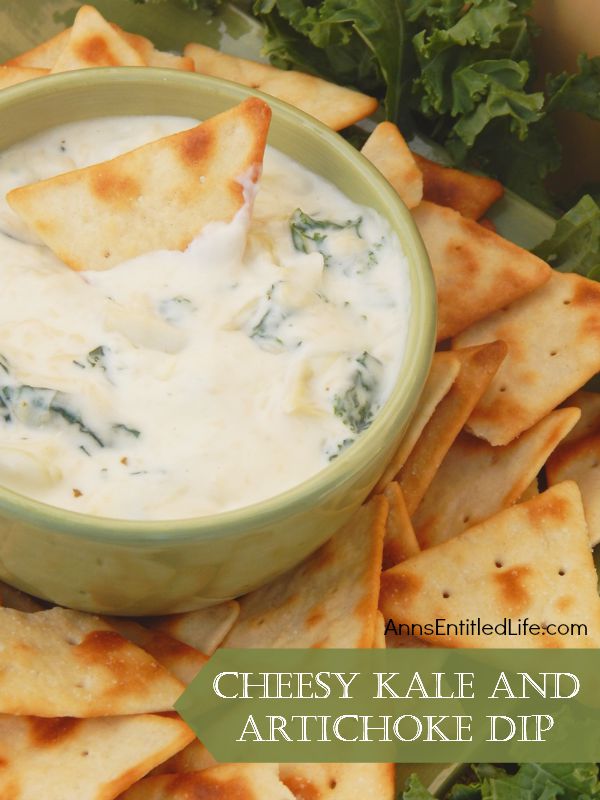 Cheesy Kale and Artichoke Dip
By Ann
This creamy, cheesy, delicious kale and artichoke dip recipe is simple and fast to make. Great with tortilla chips, pita chips or vegetable sticks, it makes a great appetizer or party snack.
Prep Time: 5 minutes
Cook time: 10 minutes
Ingredients:
● 2 cups Baby Kale
● 2 TBSP Water
● 4 oz Cream Cheese, softened
● 1 cup Parmesan Cheese, shredded
● 1 7.5oz jar Artichokes, drained
● 1/8 tsp Garlic Powder
● Dash of Salt
Directions:

● In a large skillet over low heat combine 2 tablespoons of water and the kale; cook until the kale is limp. Set aside.
● In a medium sized sauce pan combine cream cheese and Parmesan cheese; melt over a medium low heat while stirring constantly.
● Add garlic powder and salt to cheese mixture; stir.
● Stir in artichokes and limp kale; mix well.
● Serve immediately.
● Refrigerate leftovers.
Makes 6 servings Cheesy Kale and Artichoke Dip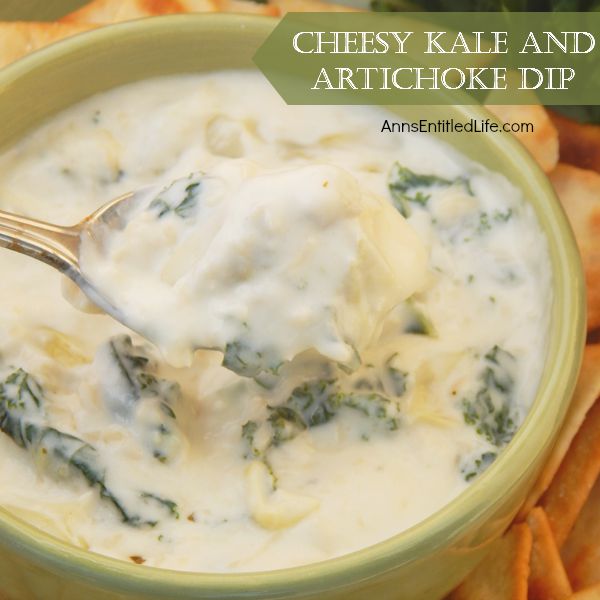 ● To print the Cheesy Kale and Artichoke Dip recipe click here.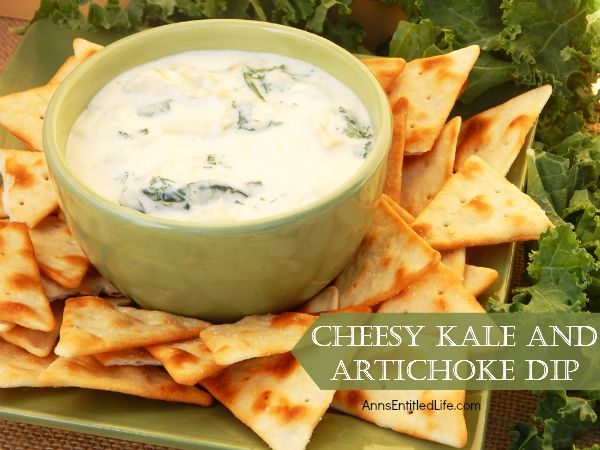 This is an easy peasy dip recipe. Great for an appetizer, party snack, game day treat or anytime! You can use any sort of chip, veggies or crackers to "serve"!
---
● For more Recipes on Ann's Entitled Life, click here.
● If you enjoyed this post, be sure to sign up for the Ann's Entitled Life weekly newsletter, and never miss another article!
---