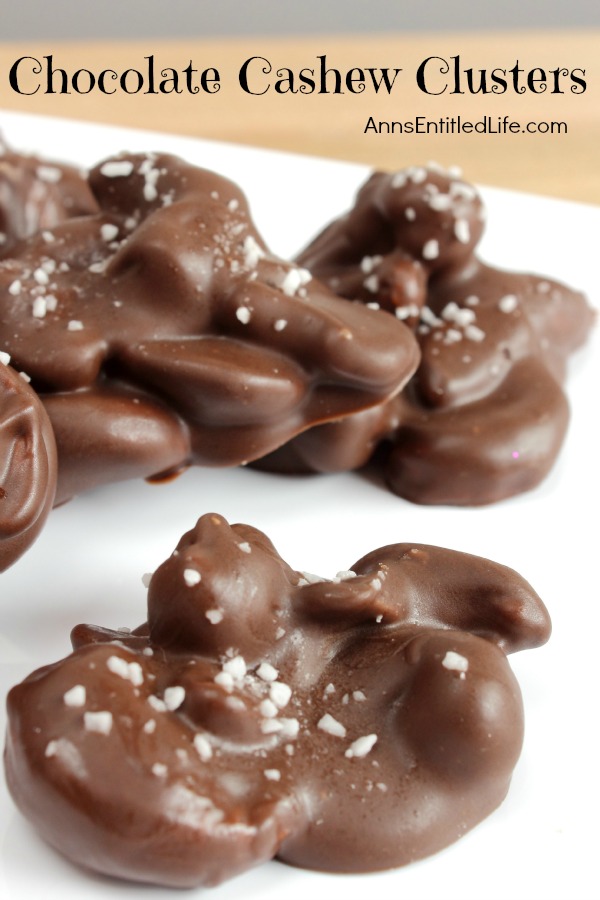 Chocolate Cashew Clusters
By Ann
Homemade candy does not get any easier than this Chocolate Cashew Clusters recipe! These chocolate cashew clusters are tasty, fast, and simple to make. Surprise your family with these delicious candy delights tonight!
Prep Time: 15 minutes
Cook Time: 3 minutes
Total Time: 1 hour
Ingredients:
• 12oz Chocolate Almond Bark
• 2 cups Cashews
• 1 tsp Coarse Kosher Salt
Directions:

• In a microwave safe bowl melt the chocolate almond bark on high for 90 seconds; stir. If not melted and smooth heat on high in 20 second increments stirring after each until melted and smooth.
• Stir cashews into the melted chocolate.
• Drop by teaspoon full onto a parchment lined baking sheet. Sprinkle with a pinch of salt.
• Allow to cool and set.
• Store in an airtight container.
Makes 24 Chocolate Cashew Clusters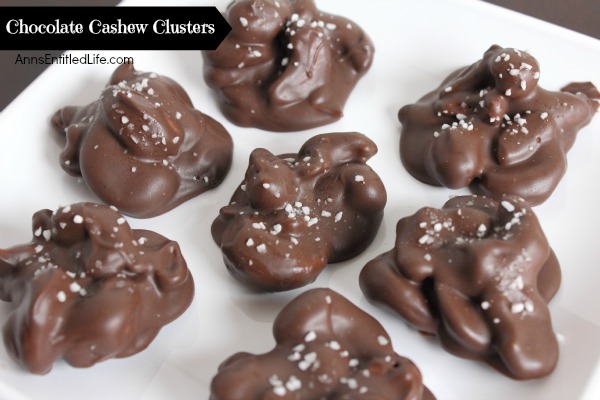 • To print the Chocolate Cashew Clusters recipe click here.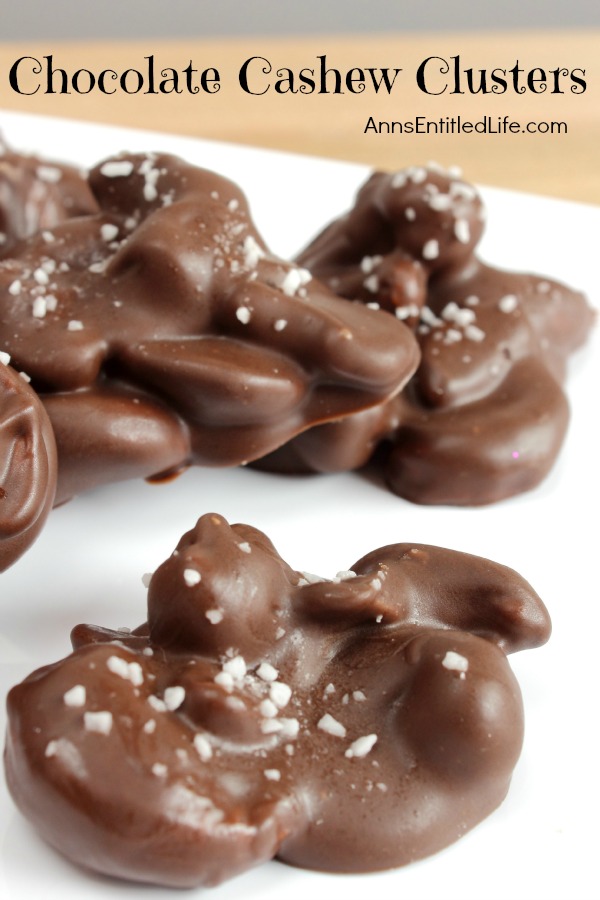 • If you are wondering what Almond Bark is, you can see (and buy) Almond Bark either here
or here.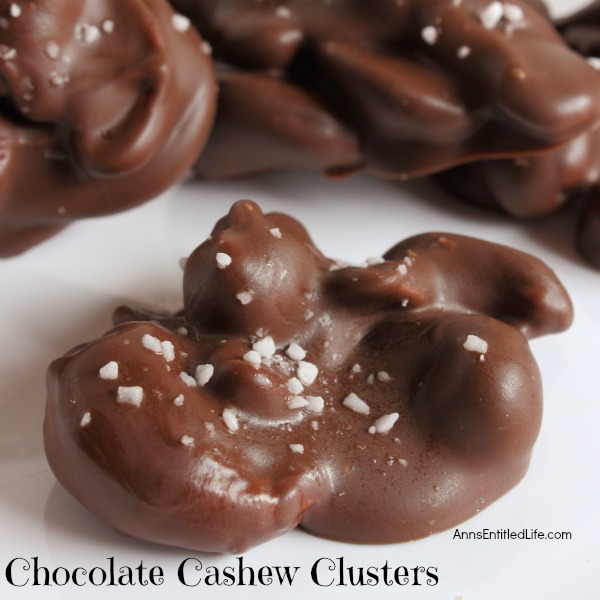 ---
• Disclosure the links in this post may be affiliate links.
• For more Recipes on Ann's Entitled Life, click here.
• If you enjoyed this post, be sure to sign up for the Ann's Entitled Life weekly newsletter, and never miss another article!
---