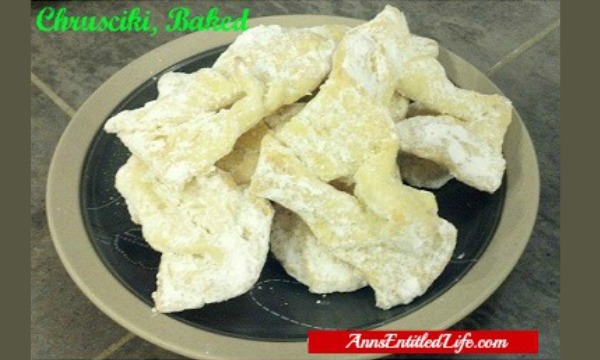 Day 3 of 15 Days of Holiday Cookies on Ann's Entitled Life the brings us a twist to traditional Chrusciki – Chrusciki Recipe: Baked, Not Fried
Chrusciki (Angel Wings) is traditionally fried, but some people aren't thrilled with the grease. You can easily make Chrusciki by baking them. The first day they taste less like you think Chrusciki should taste, and are more cake-like in texture. By day two they taste pretty much like fried Chrusciki. There are several other differences: these will be lighter in color. However, if you spray the top lightly with vegetable oil just prior baking, you will get a crispier Chrusciki. Also frying in grease does lift the dough at the edges, these baked are flat.
Chrusciki Recipe: Baked, Not Fried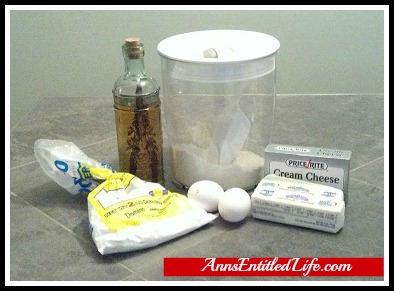 Ingredients
2 sticks of Butter (either softened or cubed)
1 8oz package Cream Cheese
2 1/2 cups white Flour
1/2 tsp Vanilla Extract
2 Eggs
Confectionery Sugar
Extra Flour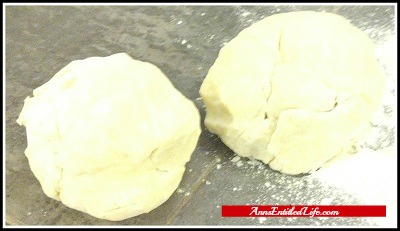 ● Preheat oven to 375º
● In a large mixing bowl combine butter and cream cheese
● Add eggs and vanilla
● Slowly add flour until a dough ball forms
● Separate your dough into two (or more) balls to easily roll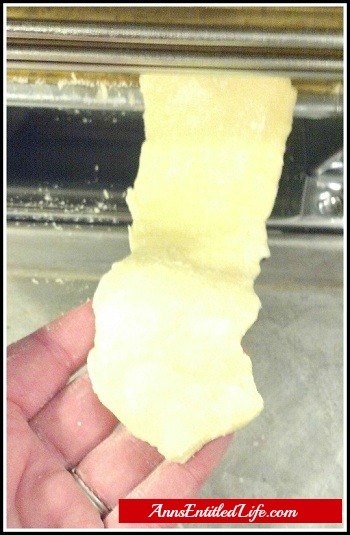 ● You will be rolling to a 1/8″ thickness or less
● For those of you with a pasta maker, run through twice with a thicker setting first, a thinner setting second – note – because this dough is a tad sticky, we coat it with a pinch of flour the second time through the pasta maker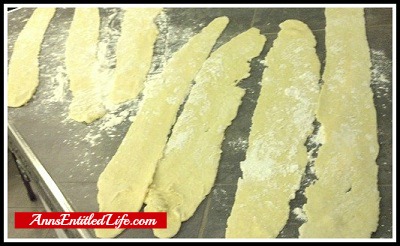 ● You want your dough to be about 2″ wide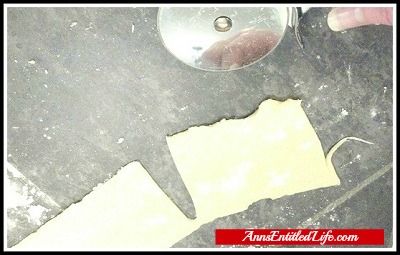 ● Cut 2″ rolled dough into 4″ rectangles using a sharp knife, pastry roller or pizza cutter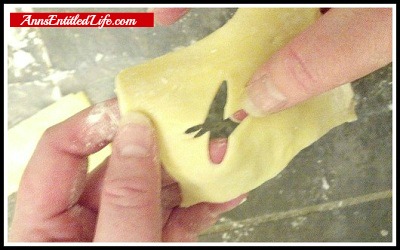 ● Make a vertical slit at the top of the 4″ rectangle that is approximately a 3/4″ long
● Make a second slit over the first one, this time on a diagonal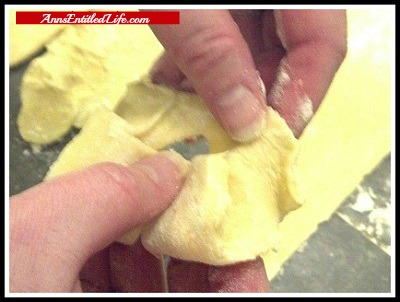 ● Tuck one end of the pastry through the slit to the other end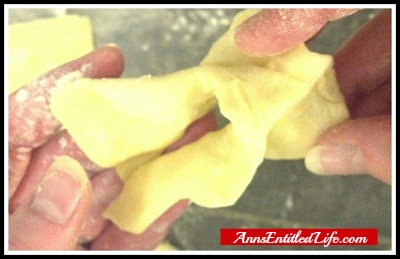 ● Pull through to make your wings (these are closed, if you look really close at the end of the picture you can see that)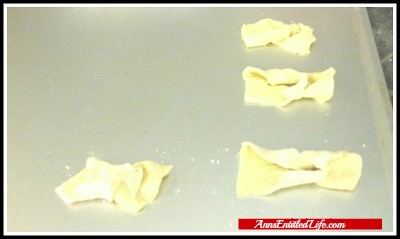 ● Place on an unbaked cookie sheet approximately 2″ apart
● Bake at 375º for 13 minutes (14 minutes if you want them dark at the edges)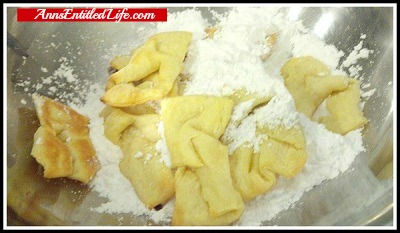 ● When baked, let sit on pan for 5 minutes to cool slightly
● Take the slightly cooled Chrusciki and place them in a bowl of confectionery sugar, coating liberally
● Place on a rack to cool completely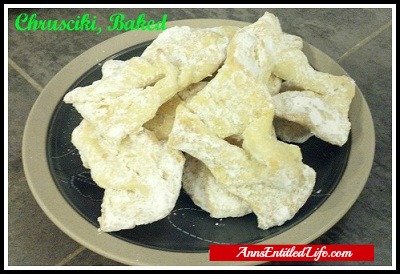 ● Store on an airtight container
● Use wax paper between layers of stacked cookies if necessary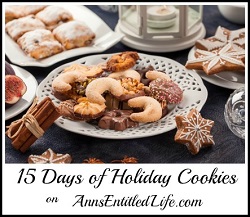 ● For a list of all recipes available on Ann's Entitled Life, Click here.
---