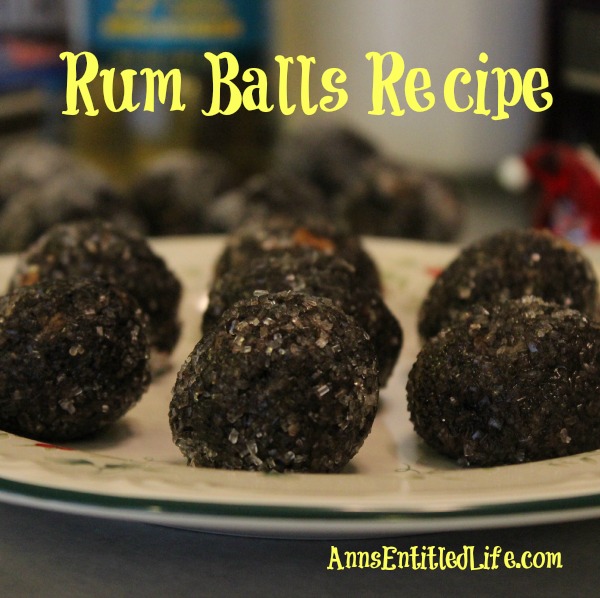 Rum Balls Recipe
By Ann
These unique rum balls are easy to make ahead and store very well. Brandy or Bourbon may be substituted for the Rum if you prefer.
Prep Time:20 minutes
Cook time:0 minutes
Ingredients:
• 21 Oreo Cookies
• 1/2 cup Confectionery sugar
• 1 cup Walnuts, finely chopped
• 3 TBSP Unsweetened Cocoa Powder
• 2 TBSP Corn Syrup
• 1/3 cup Rum
• Decorator or Granulated White Sugar
Directions:

• Place whole Oreo cookies in food processor and pulse until finely crushed.
• In medium bowl, combine Oreo crumbs, confectionery sugar, walnuts and cocoa.
• Blend in corn syrup and rum.
• Wet your hand hands and shape Rum ball dough into balls.
• Roll in decorator or granulated sugar to coat.
• Store covered, in a cool place for several days before serving.
Makes 30 Rum Balls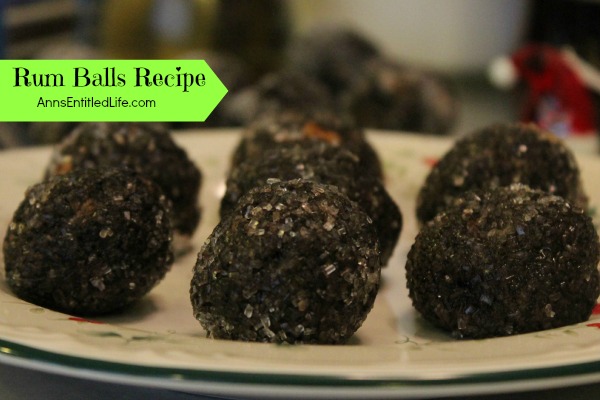 • To print the Rum Balls Recipe, click here.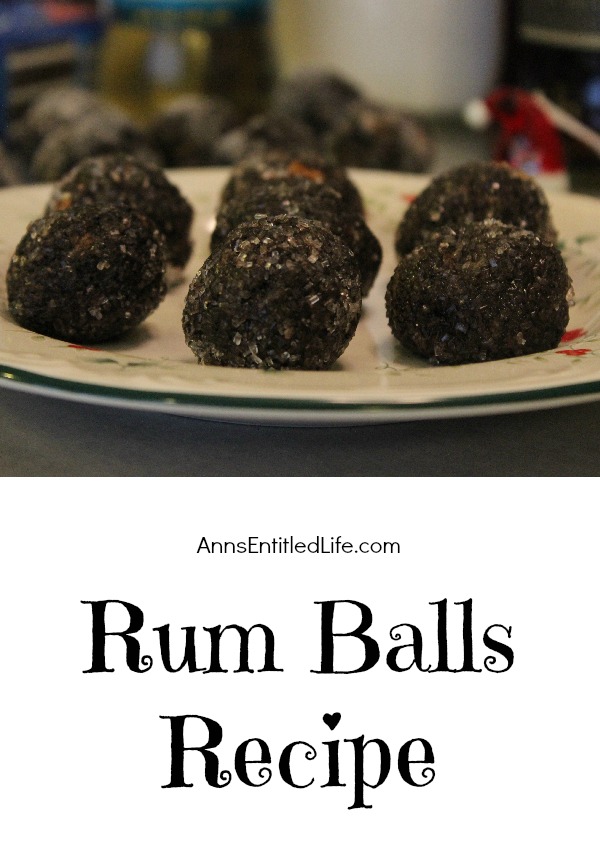 For the next 15 weekdays, I will bring you holiday cookie recipes for the whole family to enjoy! These are all fairly simple, and the directions are explicit, but feel free to ask any questions you may have.
Day 1 of 15 Days of Holiday Cookies on Ann's Entitled Life the brings us a twist to traditional Rum Balls with a version of the old recipe popularized the the 1980s!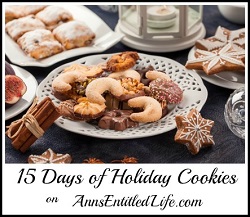 ---
• If you enjoyed this post, be sure to sign up for the Ann's Entitled Life weekly newsletter, and never miss another article!
• For a list of all recipes available on Ann's Entitled Life, click here.
---
---
FOLLOW US ON: