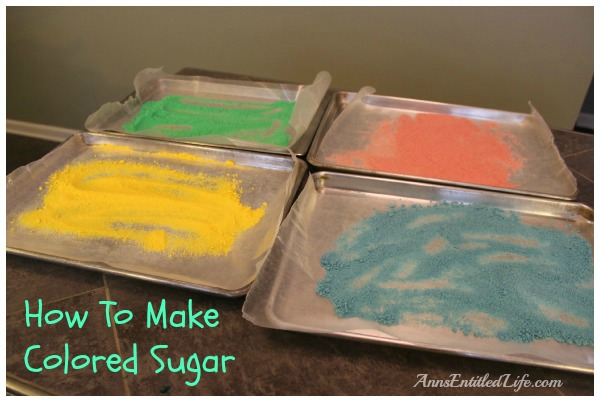 How To Make Colored Sugar
How To Make Colored Sugar. Step by step instructions on how to make your own colored sugar to decorate cupcakes, cakes and cookies.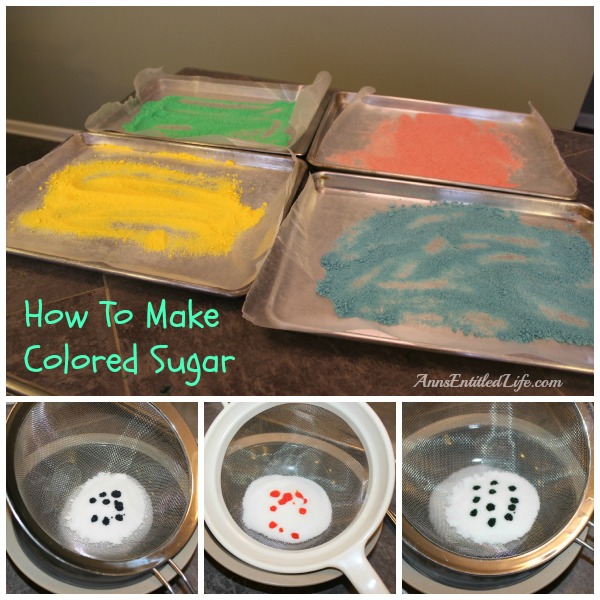 Decorations are used in some of the 15 Days of Holiday Cookies recipes I am posting next month. An inexpensive, and easy to make, cookie decoration is colored sugar. This is an easy tutorial on how to make colored sugar!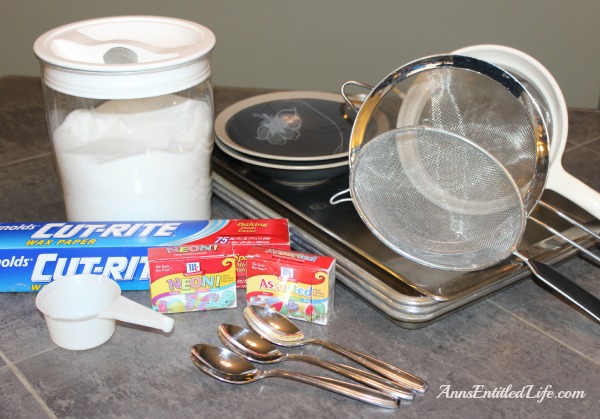 You will need:
● Dishes (bowls work well)
● Food Coloring
● Jelly Roll Pans (or another pan with sides)
● Measuring Cup
● Spoons
● Strainer(s)
● Sugar
● Wax Paper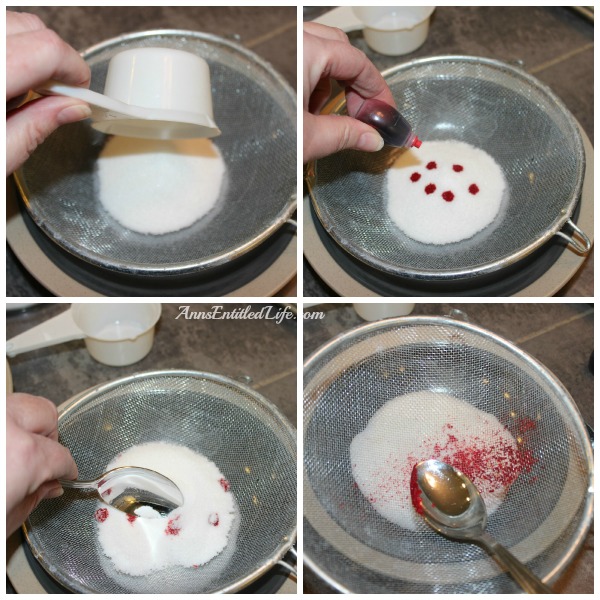 Put a strainer over a bowl.
Place 1/4 cup of sugar into the strainer.
Add 6-12 drops of food coloring to the sugar. The more you add, the richer and darker your color.
Scrape the food color into the sugar with a spoon. It will accumulate in the bowl beneath strainer.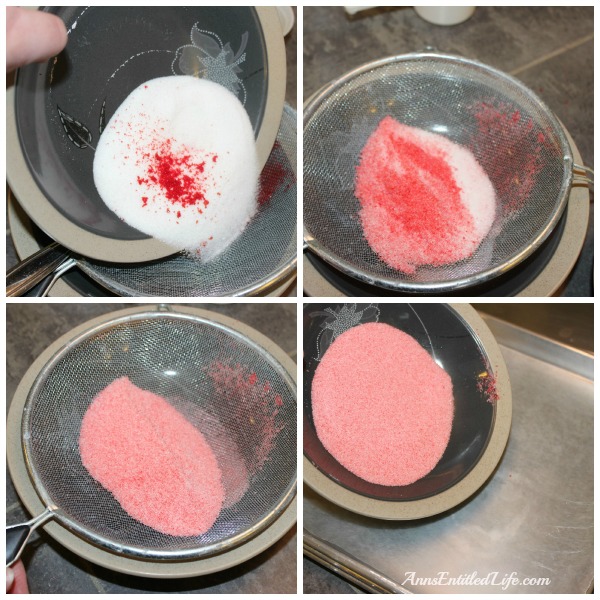 Set up a second bowl. Place the strainer over the second bowl.
Now take the sugar you just strained in the first bowl, and pour it into the strainer again.
Again scrape the color into the sugar.
You are going to do this over and over until the sugar is completely colored.
Tip: Always work with dry utensils and strainers. Change your strainer out for each color. Do not reuse your blue strainer for yellow coloring without washing it first, otherwise your yellow will have a blue tinge, or possibly green!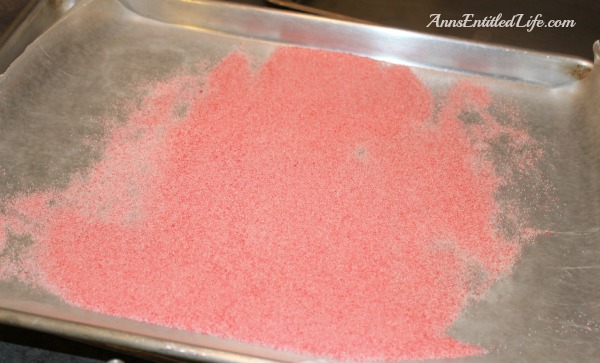 The colored sugar is damp. It needs to be dried out.
Spread the colored sugar over a wax paper lined jelly roll pan.
Allow to dry.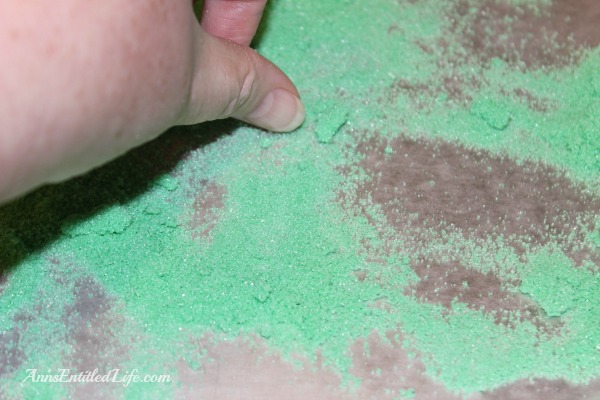 You are going to have to give the colored sugar a stir a time or two to turn the sugar allowing it to dry, and squash to any lumps.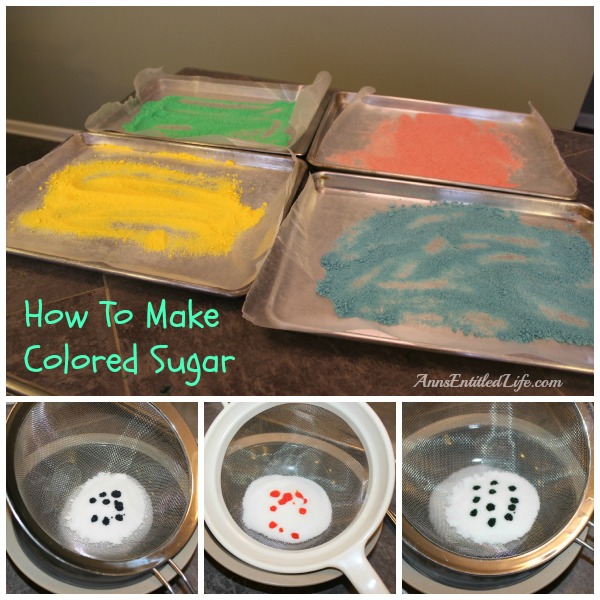 You can use the color chart on the back of the food coloring box to make colors other than the basic 4 coloring inside the box.
Allow to dry completely before you use your colored sugar!
---
● For more Recipes on Ann's Entitled Life, click here.
● If you enjoyed this post, be sure to sign up for the Ann's Entitled Life weekly newsletter, and never miss another article!
---