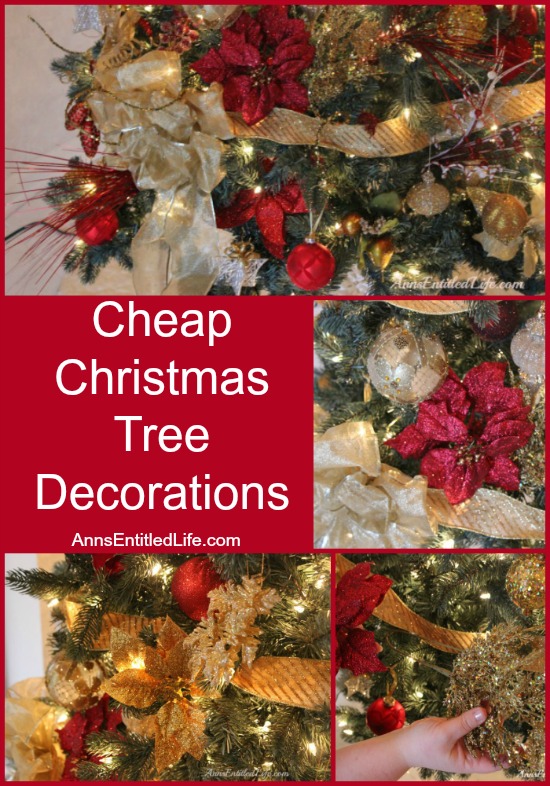 Inexpensive Christmas Tree Decorations to reduce the cost of Christmas decor, but not the overall look. If you are looking to save money on holiday decor, here are some Cheap Christmas Tree Decorations and ideas:
I have some very expensive ornaments on my tree, including a whole bunch of sparkly stuff, globes, and hand blown crystal. However I have noticed that a lot of ornaments, particularly crystal (my tree is gold and red predominantly with a touch of white and crystal) don't fill the "holes" in a tree.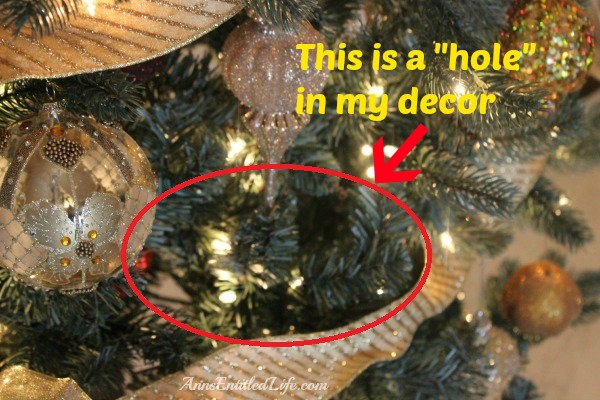 Regardless of how well you fluff a fake tree, and goodness knows a real tree is seldom perfect, there are always hole in the tree that need to be filled. Some can be filled with large ornaments, some with garland or ribbons, and some, with the cheap thing I do:
As with my banister, I plug the holes with picks and flowers. They are a much larger scale though. I do have some that protrude, some that lay flat, some that clip on, just as with my banister. I use these interchangeably, although the tree doesn't receive the color assortment the banister does.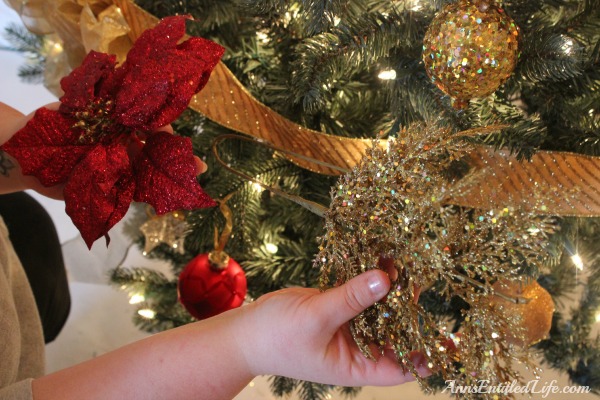 So, I locate a hole (that is my niece!), and basically insert one of those 50¢ – $5 pieces of decor I buy at JoAnn's on sale, various Christmas stores, Pier 1, etc. You name it, if a store sells glittery flowers, picks, sticks, ribbons, bows and I like them, I look and buy as the color scheme fits.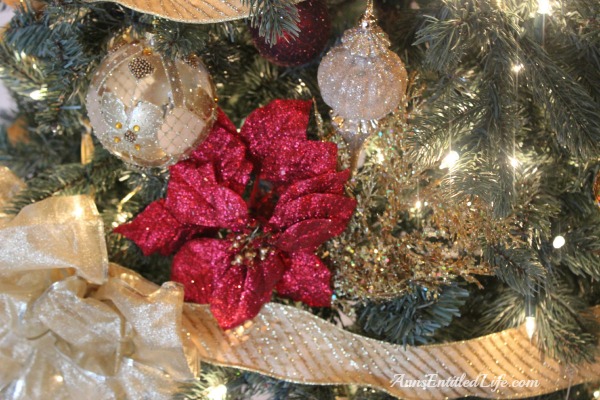 Insert in the hole …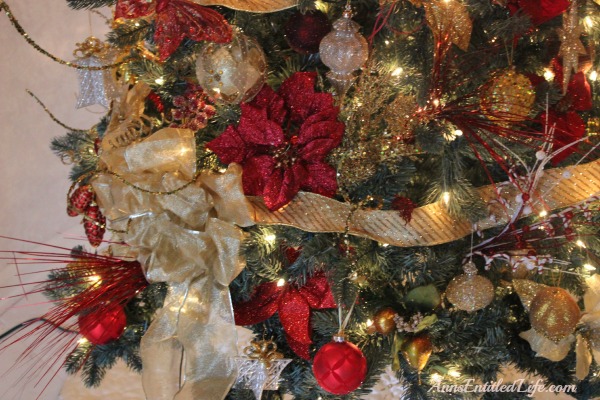 Straighten, and you are done!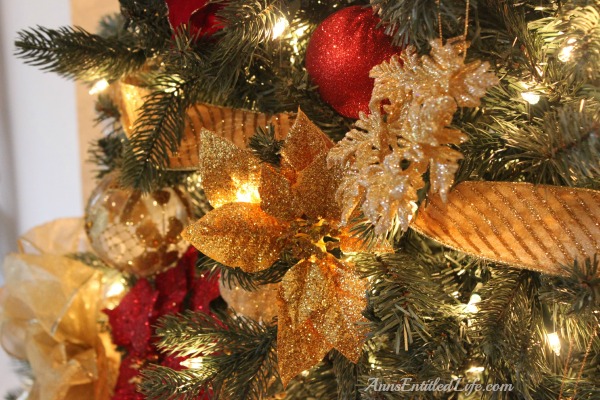 Do this all around the tree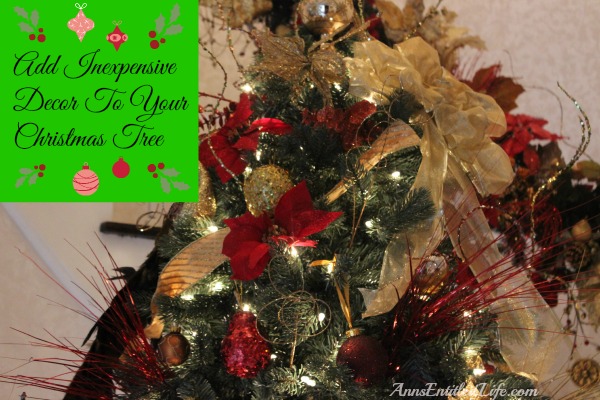 Up to the very top!
I am all about easy decorations. I can add or subtract my cheap Christmas Tree decorations as I want the tree to appear – full or minimalist. This year, the tree is a bit sparse because the banister is so full. I wanted to highlight the banister this year because, with our seemingly endless house renovations, the banister is scheduled for replacement in February. That means I won't be decorating it next year, and therefore, I wanted the banister to be emphasized this year.
I am not kidding when I say I change things up. The beauty of cheap Christmas decor is you can add to it, or subtract from it, at will and not feel guilty as you would with more expensive decor.
---
● For more holiday posts, click here.
---
Disclosure: the links in this post may be affiliate links.