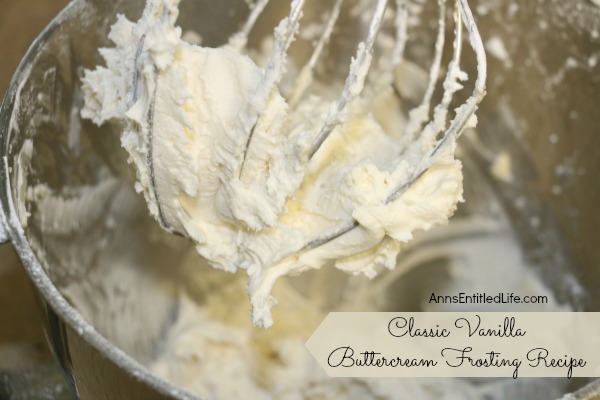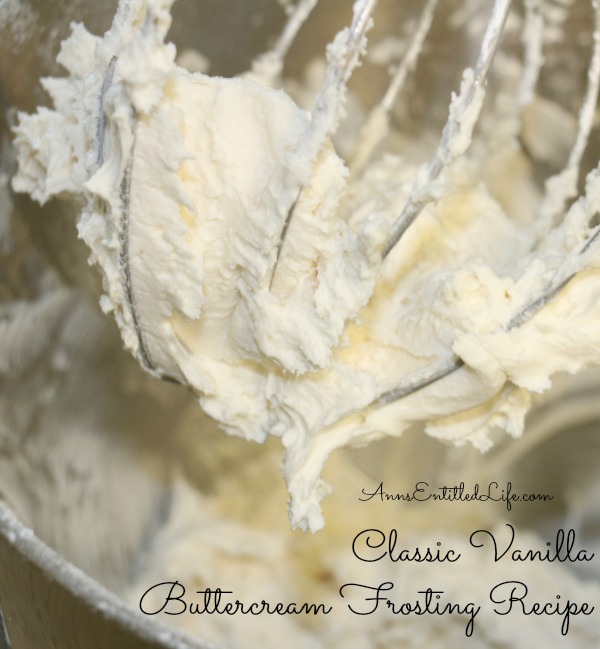 Classic Vanilla Buttercream Frosting Recipe
By Ann
Classic, versatile, delicious vanilla buttercream frosting! The ideal frosting for cakes, cookies, cupcakes can be colored, sprinkled, piped and decorated to complete your sweet, perfectly.
Prep Time: 10 minutes
Ingredients:
• 1/2 cup unsalted Butter, softened
• 2 1/2 cups Confectioners Sugar, sifted
• 1 Tsp Vanilla Extract
• 2 TBSP Milk
Directions:

• With a stand-up mixer, beat butter until creamy on medium speed.
• Gradually add half your confectioners sugar; beat until well mixed.
• Add 1 tablespoon of milk; beat until well mixed.
• Gradually add the rest of your confectioner sugar; beat until well mixed.
• Add vanilla extract, and remaining milk.
• Beat for 2 minutes.
• Note: if you require a stiffer frosting, add more confections sugar in 1/2 cup increments. If you need a thinner frosting, add more milk in tablespoon increments. You can add a few drops of food coloring to make colored frosting.
• Always frost completely cooled baked goods so your frosting does not melt on application.
Makes 2 cups Classic Vanilla Buttercream Frosting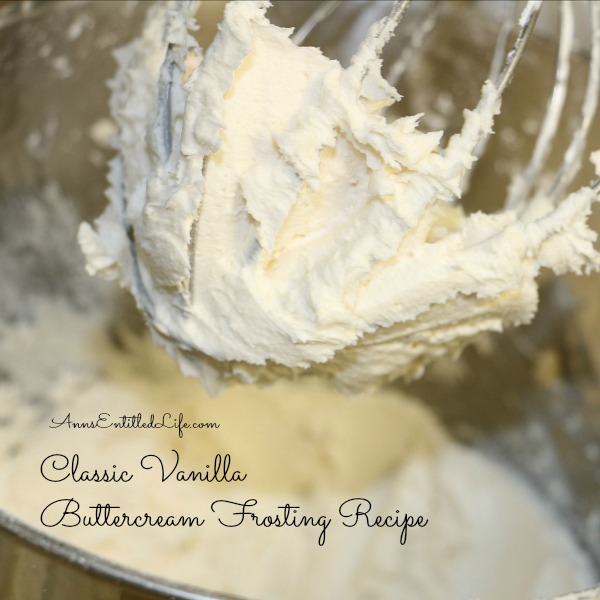 I love this frosting! Not only does it taste great, it is easy to work with. If it stiffens up on you, you can just beat it again a few times, or whip it aggressively with a spatula or fork.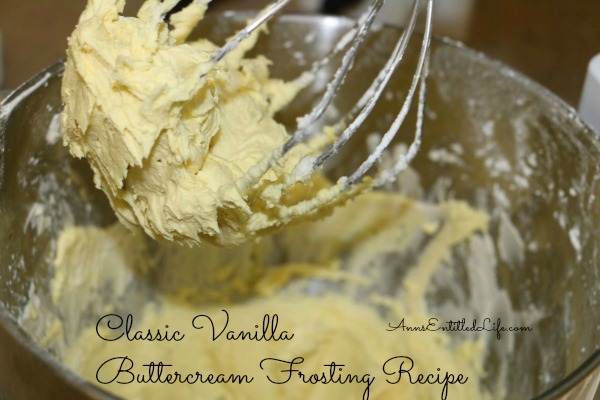 This is with 3 drops of yellow food coloring added. You can add just a few drops for a light color, or up to a dozen drops for a deeper color. This is great for frosting the entire cake, or for piping to decorate the cake.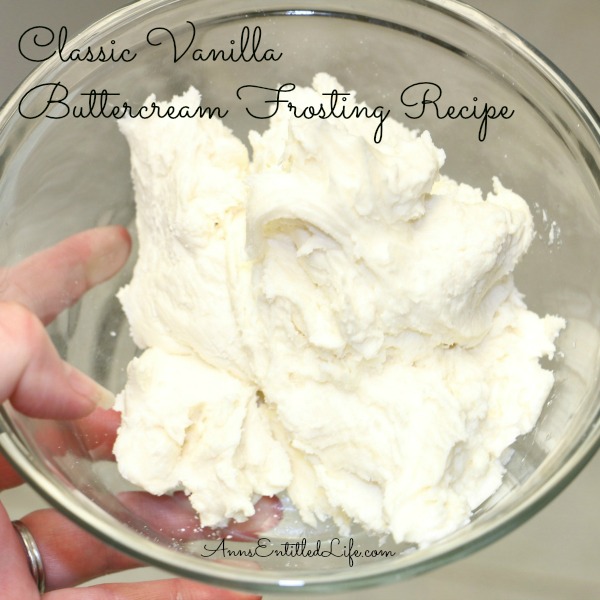 This recipe yields enough to generously frost a 13″x9″ cake, or double the recipe to generously frost a layer cake.
• To print the Classic Vanilla Buttercream Frosting recipe, click here.
---
• If you enjoyed this post, be sure to sign up for the Ann's Entitled Life weekly newsletter, and never miss another article!
• For more Recipes on Ann's Entitled Life, click here.
---